Justified Hero Raylan Givens May Return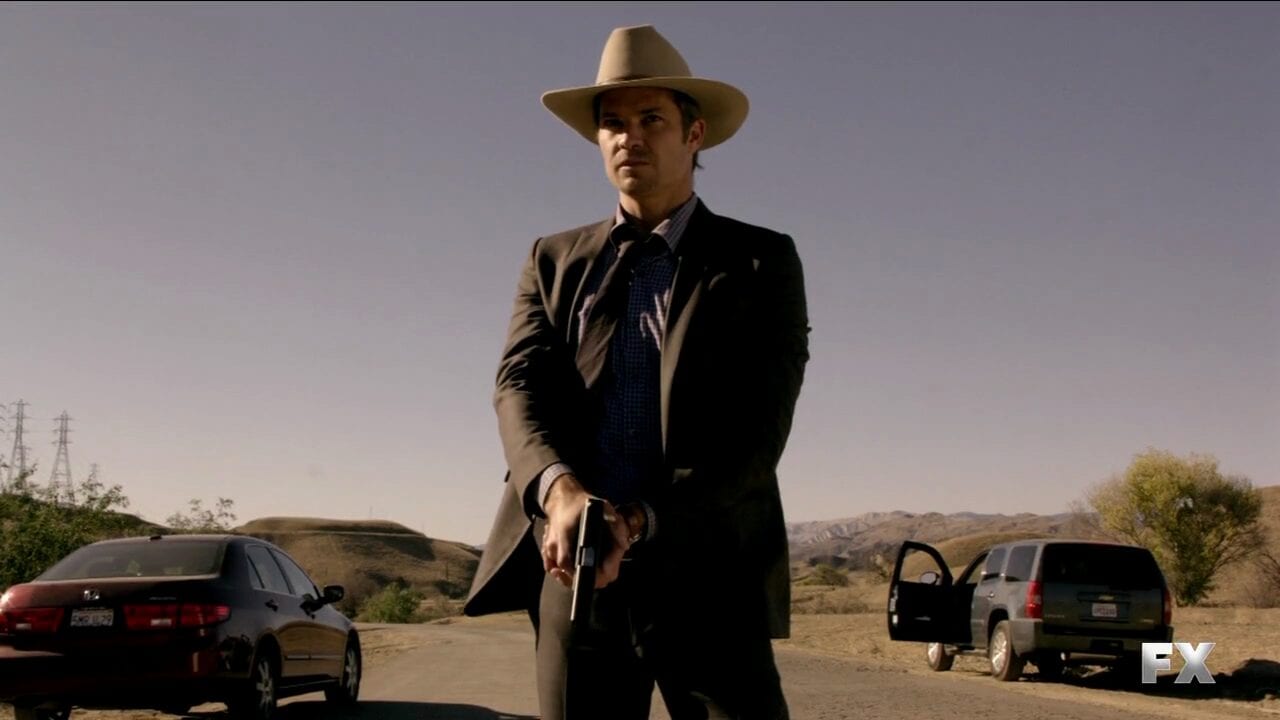 Timothy Olyphant may have to dust off his Stetson soon. Variety exclusively reports that the producers of the FX series Justified are developing another TV show based on an Elmore Leonard book. This time, their source is City Primeval: High Noon in Detroit, about a lawman named Raymond Cruz who pursues a psychotic murderer who's just killed a judge. Making the potential adaptation even more enticing is that the producers are angling to bring back Olyphant as Justified's hero, deputy US Marshal Raylan Givens. The details are still being hammered out, so Raylan could be a small part or the lead. Almost the entire Justified team will return for City Primeval, including Graham Yost, Michael Dinner, and Dave Andron, with Peter Leonard of Elmore Leonard's estate producing as well. As with Justified, City Primeval will air on FX should it come to fruition.
The best news stories are the ones you've hoped for the most but were convinced you'd never see. I'm a huge fan of Justified, and I relished every moment of the Southern-fried crime stories, the sudden bursts of violence, the dialogue that ranks among television's best, and the legendary, law-bending hero we all imagine we'd be if we wore a badge, for better or worse. I've read a bunch of Elmore Leonard's books – including everything featuring Raylan – but haven't gotten to City Primeval. From what I've seen, though, Raylan would be a good substitute for Raymond Cruz, who is described as "a good cop who believes in old-fashioned justice." Raylan is known for maneuvering the worst of the worst criminals into drawing their guns on him so he has an excuse to do away with them, and since they always draw first, the shooting is justified. ("You make me pull, I'll put you down.") If they keep the setting, it might be fun to see Raylan operate in Detroit instead of Kentucky or Miami, further establishing him as a displaced cowboy. I do hope they go back to the cowboy hat that defines him, though; that stupid mini-fedora he adopted in the finale sucks and doesn't hold a candle to the Stetson. Maybe he could even claim a new one, one that he takes as a pelt from a gunned-down nemesis. ("I tried it on, and it fit.") Now, if they can somehow get Walton Goggins back as Boyd Crowder, I'll be set.
Are you excited to see Raylan Givens quick-draw bad guys again? Have you read City Primeval? If Raymond Cruz, the character, appears on the show, will Raymond Cruz, the actor, play him? Let us know in the comments, and stay tuned to Geeks + Gamers for more TV news!