Kathleen Kennedy's Latest Fan Attack is a Hoax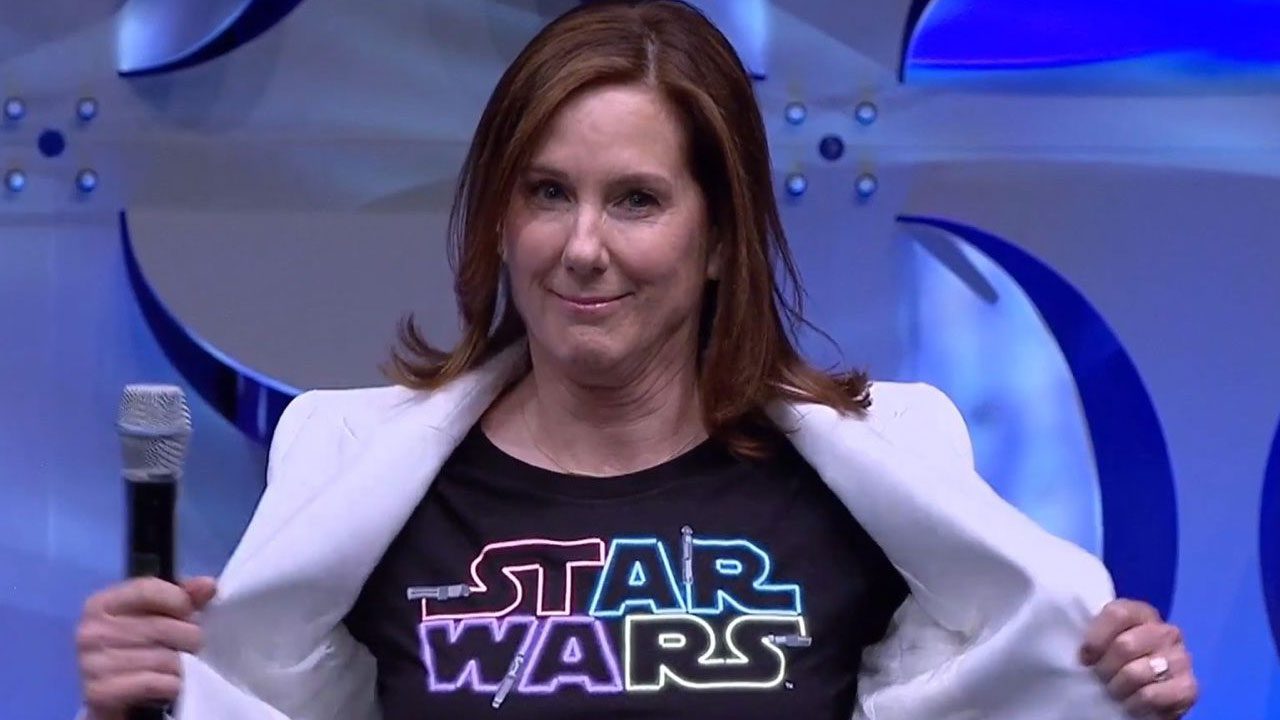 The newest assault on fandom is a false flag operation. Twitter user Jar Jar (Not) Abrams posted what he claimed was a clip of Kathleen Kennedy trashing Star Wars fans who didn't like the sequel trilogy. She laughs as she says, "It wasn't made for them." Check it out below:
Damning, isn't it? Or, it would be if it were what Jar Jar claimed it was. Geeks + Gamers' own Ryan Kinel revealed that Kennedy was actually talking about The Color Purple, the adaptation of Alice Walker's novel directed by Steven Spielberg, of which Kennedy was a producer. The clip is from an hour-long interview Kennedy did with fellow producer Tia A. Smith as part of a series from the Producers Guild of America.
You know the adage about how, when something looks too good to be true, it probably is? Archive this in case anyone needs an example of it. Kathleen Kennedy has said some lousy things throughout the Disney era of Star Wars, and she's certainly trashed people who don't like the movies she shaped. But she's not dumb enough to say that her Star Wars films were not made for Star Wars fans, especially so bluntly. It's fine to hate Kathleen Kennedy, and I imagine a lot of us here do, but it's wrong to misrepresent someone's words to make a point – or, more likely in this case, to get likes and retweets from angry Star Wars fans who've been told they've just been attacked yet again. But, as Jeremy points out, that seems to be this Jar Jar fellow's raison d'être.
Were you fooled by Jar Jar's deceptive clip? Have you seen many more instances of lying like this on social media? Is The Color Purple a better Star Wars movie than The Last Jedi? Let us know in the comments and stick around Geeks + Gamers for more from the sulfurous depths of Twitter!