Lady Sif Will Return in Thor: Love and Thunder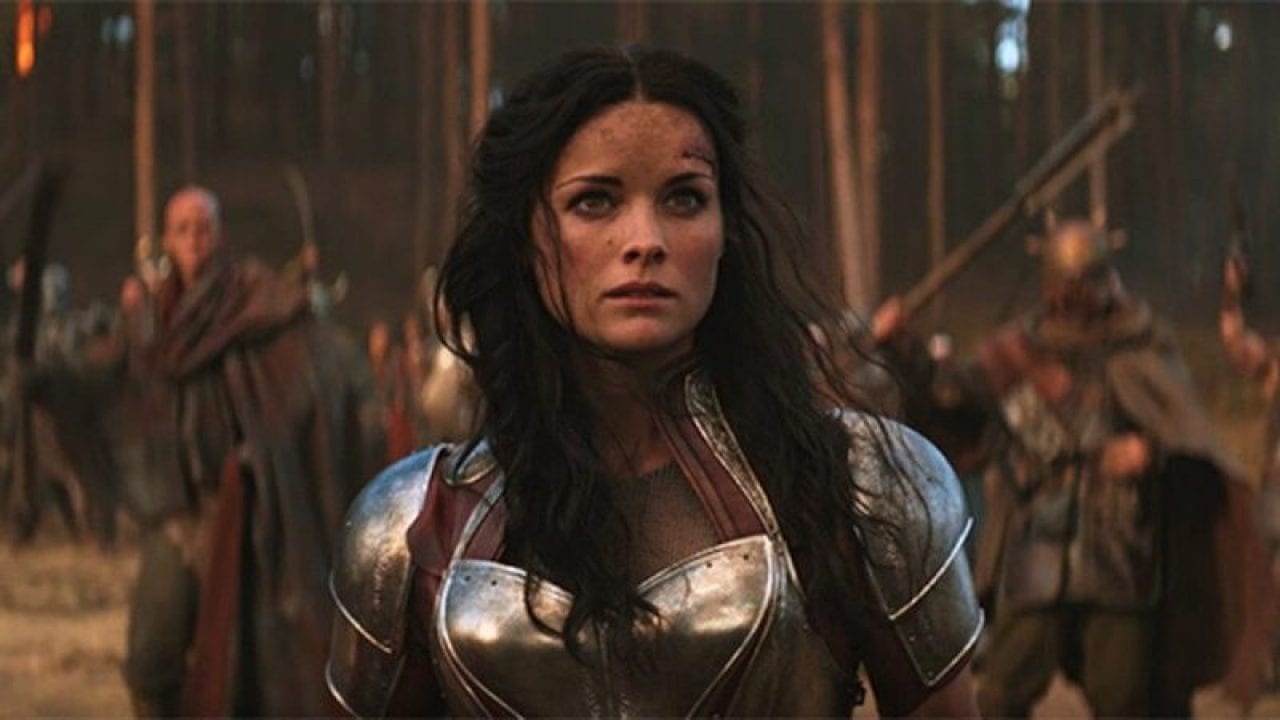 Lady Sif seems to have survived Thanos' Asgardian massacre. According to Deadline, Jamie Alexander will reprise her role as the warrior woman in Thor: Love and Thunder. Last seen on the big screen in Thor: The Dark World (and on the small screen embarrassing herself on Agents of SHIELD), Lady Sif is one of Thor's closest friends and has had to sit out the God of Thunder's last few movie appearances while Alexander starred in TV series Blindspot, where she played a secret agent with amnesia and a body full of tattoos clueing her in to the enemy secrets she'd discovered while undercover. Deadline's source also says that Sif could appear on the Disney+ series Loki; while she would be a natural fit for the show given her history with the title character, her tenure on Loki could help bridge the series with the next Thor movie. Alexander will be joining Chris Pratt, also recently confirmed to be playing Star-Lord alongside his fellow Guardians of the Galaxy in Thor: Love and Thunder, which is set to release on May 6, 2022.
I keep saying it, but they're determined to make me want to see this movie, despite the Lady Thor nonsense. I liked Lady Sif very much in the other Thor films, her fun-loving fighter contrasting nicely with Natalie Portman's more cerebral Jane Foster (in the first one, anyway; The Dark World pushed Jane too far into tough girl territory, ruining the dynamic and making Jane inauthentic and less likable). There was also a hinted romantic rivalry between Sif and Jane for Thor's affections, and while it was unceremoniously dropped in The Dark World, perhaps the payoff will come in Love and Thunder. While it was a bummer that she couldn't make it into Thor: Ragnarok or either of the last Avengers movies, it may have been for the best, as Taika Waititi dispatched Thor's supporting cast with such reckless abandon that she may have been wasted as cannon fodder for Hela. Besides the potential romance with Thor, I'd like to see the movie explore whether she's a bit miffed that he left Asgard in Valkyrie's hands instead of hers. There's lots of room for her to react to the events she's missed (it would be nice if one damn person mourned the Warriors Three, or even acknowledged their existence), as well as to go into action with Thor again. As for her absence, maybe Loki will end up explaining that; could she have been locked away in the same place Loki ends up? Or will he simply run into her while she's doing whatever she's been doing? Whatever they decide to do with Lady Sif, I'm just glad she's back.
Are you excited to see Lady Sif again? How do you think she'll figure into the stories of Loki and Thor: Love and Thunder? Will Asgard be reborn through her gorgeous, megawatt smile? Let us know in the comments, and stay tuned to Geeks + Gamers for more movie news!