Lashana Lynch is the New 007 and Christoph Waltz Returns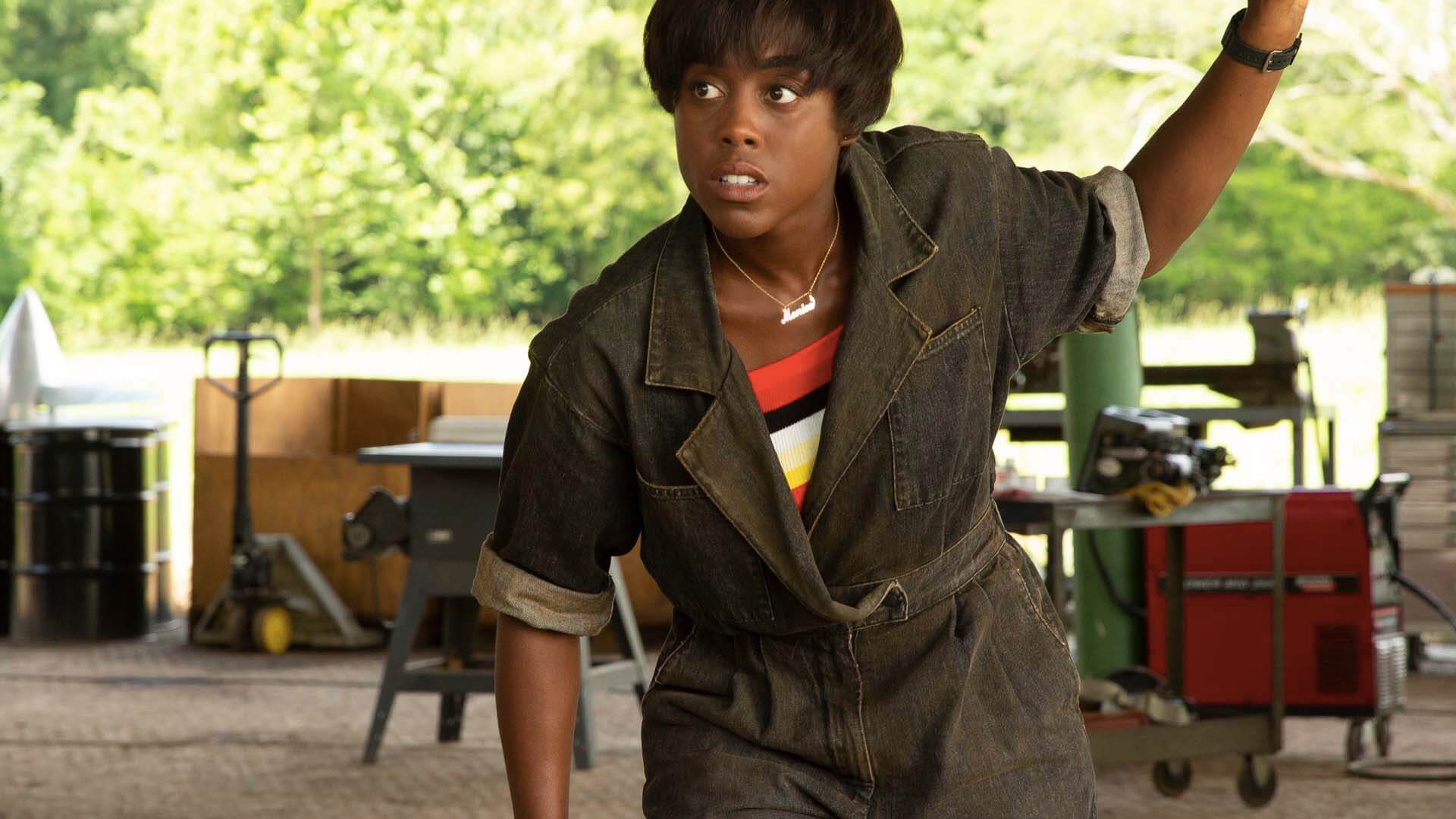 The internet has been in a tizzy since news broke that the next James Bond movie, still tentatively titled Bond 25, would feature Lashana Lynch – Maria Rambeau in Captain Marvel – as the new 007. Lynch's character will be called Nomi, and she will go by Bond's famous code name as the next installment of the long-running spy series begins. Also revealed (and all but buried amid the Lashana Lynch brouhaha) is that Christoph Waltz will be returning as – SPOILERS if you haven't seen SPECTRE yet – Bond's arch-nemesis, Ernst Stavro Blofeld. James Bond films are always surrounded by fake news, so until the folks at EON confirm any of this on the record, a healthy dollop of skepticism is encouraged, but these sound like they're probably true. Directed by Cary Joji Fukunaga, Bond 25 sees Daniel Craig return as James Bond for what will likely be the last time, along with regulars Ralph Fiennes as M, Naomie Harris as Moneypenny, Ben Wishaw as Q, and Rory Kinnear as Bill Tanner. Léa Seydoux will also be back as Madeleine Swann. In addition to Lynch, newcomers include Rami Malek as the central villain and Ana de Armas as another Bond Girl. Bond 25 is set to open on April 8, 2020, but I think we'll all believe that when we see it.
I get it; this sounds bad at face value, and the entertainment news media has been doing what news media does best and obfuscating the real story to get people outraged. However, I don't think it's time to freak out just yet. SPECTRE ended with Bond retiring from British Intelligence, forgoing his life as a killer to live with Madeleine. With him gone, Lashana Lynch has taken the 007 title. That's it; she isn't James Bond, and she won't be 007 beyond this movie (and likely not for all of it; I wouldn't be surprised if she doesn't survive past the halfway mark of Bond 25). I know it's 2019, the year of woke, and I'm sure making Bond's (temporary) replacement a woman was a calculated move, but if executed correctly it won't be a big deal. This era of Bond films has been a sort of deconstruction followed by reconstruction. Take, for example, Moneypenny. Women all have to be super-badass warriors who are better than any man today, so Skyfall starts with Moneypenny as an agent – but she's a lousy agent whose screw-up in a vital mission sets the entire plot in motion; later, Bond suggests that maybe she isn't cut out for fieldwork, with which she agrees and eventually assumes her traditional role as M's secretary. And even before the reboot, the series had a string of women the producers announced as "every bit Bond's equal," only for them to end up needing to be rescued by 007 in the end. I could see Lashana Lynch in a similar situation, announcing that she's a better 007 than Bond ever was, only to end up dead or captured, with Bond finishing the mission the right way and proving why he's the real 007. What gives me the most hope, though, is a recent statement by Barbara Broccoli that Bond would never be a woman. Again, I get the unease, but we can wait and see with this one.
Much more interesting to me than Lashana Lynch is the return of Blofeld. You had to assume it was coming when he was left alive at the end of SPECTRE; the one guy Bond didn't kill was the one guy he most needed to kill. And there's no way EON waited all those years to get the rights to Blofeld and SPECTRE back from Kevin McClory just to blow them on one movie. The rumor is that Blofeld will be taking on a Hannibal Lecter type of role, advising Bond from prison on how to take down Rami Malek. The possibilities are running through my head. When Blofeld was arrested, I figured there was no way he'd see the inside of a cell; if they broke out Mr. White in no time, they'd free Blofeld even faster. But what if there are elements that want to seize control of SPECTRE? What if Malek is the central figure in a coup d'état to run spy fiction's premier evil organization, and that is what's motivating Blofeld to help his foe? In the John Gardener continuation novels, SPECTRE returns under the (eventual) leadership of a guy named Tamil Rahani; maybe that's who Malek is playing. It will be a real kick in the head if Bond ends up helping Blofeld consolidate his power.
What do you think about Lashana Lynch playing the interim 007? Are you excited to see Blofeld return? Does anyone have the Vegas odds on this movie actually getting released at some point? Let us know in the comments and stick around Geeks + Gamers for more movie news!