"Let's Go Brandon" Reaches #1 on iTunes Hip-Hop Charts and at Liberty College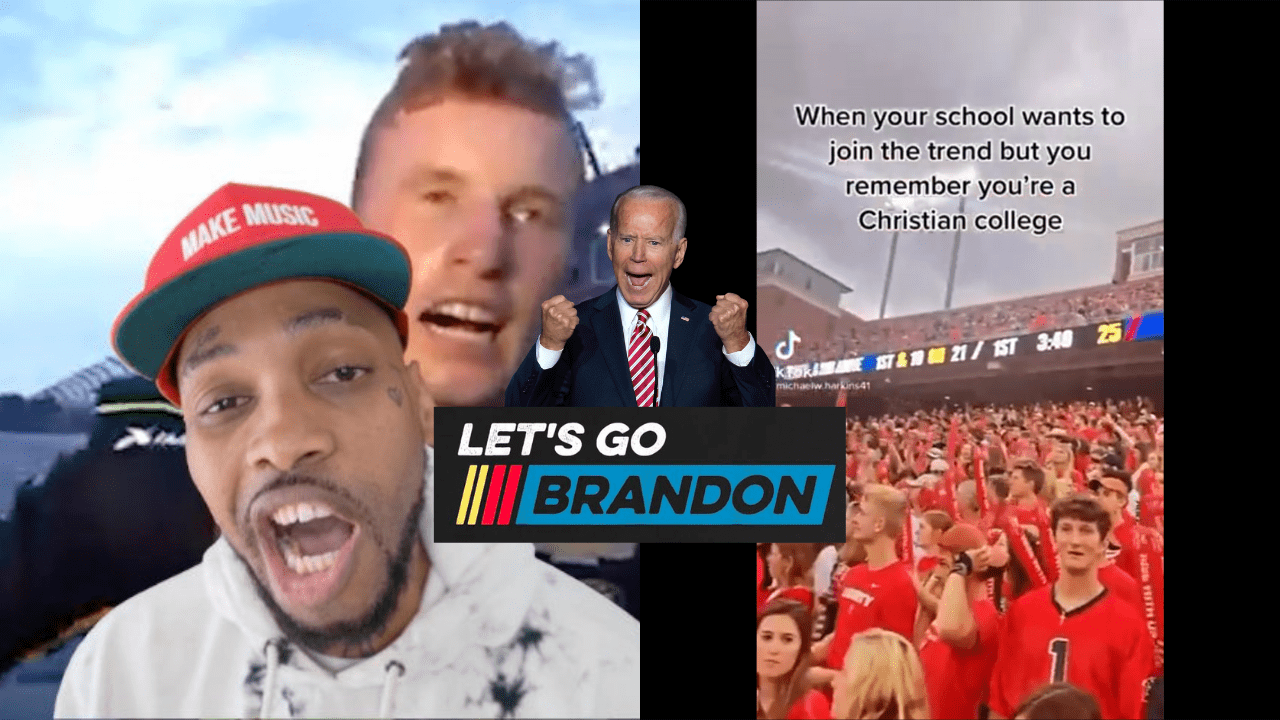 "Let's Go Brandon" is a national phenomenon sweeping across the nation! From raucous college football crowds to the iTunes hip-hop charts, there's no stopping the overwhelming popularity of the chant that is doing a better job at unifying the country than anything else has over the past nine months.
For those who are uninitiated, here's some lore about the origin of the meme. The first, honest "Let's Go Brandon" chant broke out at the Liberty University football game Saturday against Middle Tennessee. The Christian educational institution would beat the bejesus out of their opponents 41-13, but the good Christian kids took the PG approach to the "Fuck Joe Biden" chant of which their euphemistic rendition was evoking the spirit. It was also evoking an attempt by the media to cover up the world's favorite new protest slogan.

Rapper Loza Alexander performed his meme song and published it on iTunes, and it currently sits at number one on the hip-hop charts, topping offerings from Lil Nas X, Drake, Young Thug, and Tech N9ne & Dwayne "The Rock" Johnson. Meme magic is real.
It's a basic track with a basic beat, but damn is it catchy. Loza, decked out in a red, MAGA-style hat that reads "Make Music Great Again," initiates those who are unaware that "Let's Go Brandon" is code for "Fuck Joe Biden," because "you know what they sayin', ho." Never let an opportunity go to waste.