LucasFilm Confirms Ahsoka Series, Hayden Christensen to Appear in Obi-Wan Kenobi and More Star Wars News
Thursday was the Walt Disney Company's Investor Day, which means they made a lot of announcements. Taking a look at the Star Wars properties coming soon to the Disney+ galaxy, we have official confirmation that Hayden Christensen will reprise his role of Darth Vader/Anakin Skywalker in the Obi-Wan Kenobi series. In addition, Rosario Dawson's live-action iteration of Ahsoka Tano will be getting her own series, Rangers of the New Republic takes place in the Mandalorian timeline, Lando Calrissian is getting his own show, Andor got a sizzle reel and some cast announcements, Leslye Headland's series is titled The Acolyte, The Bad Batch get their own show, Visions brings Star Wars and anime together, and A Droid Story will mix animation with a little Industrial Light and Magic. On the cinematic side, Patty Jenkins of Wonder Woman fame is set to direct Rogue Squadron, hitting cinema screens Christmas 2023. Also, Taika Waititi will direct a feature film in the Star Wars galaxy. Some other LucasFilm projects were also announced, namely a new Indiana Jones film with Harrison Ford returning, and Willow, a series based on the 1988 film of the same name. Warwick Davis will reprise the titular role.
There's a lot to talk about here. Personally, I have a lot of different emotions towards the various announced shows and films. For simplicity's sake, I'll be breaking this down item by item. The thing that most excites me here is the Kenobi series; I've been excited for this one ever since it became clear that The Mandalorian was good. It's headed by one of that show's best directors, it's about one of the truly universally beloved Star Wars characters (i.e., he's not from the sequel trilogy), and now we have official confirmation that Hayden Christensen will be appearing. I actually don't hate Christensen or his acting, and I'd argue that his physical presence in Episodes II and III was good. I think the problem was that he and Natalie Portman weren't a believable couple. George Lucas also wrote some of his all-time worst dialogue for this character. I'm glad Christensen has a second chance here, especially after being snubbed by both Clone Wars series (nothing against Matt Lanter, who is absolutely fantastic, or Mat Lucas, who was good for what the role required). As for him appearing in this particular project, it could go either way. I tend to take it as a red flag when they say he'll be playing Darth Vader instead of Anakin Skywalker. Unless his scenes don't involve Ewan McGregor's Kenobi at all, which I find doubtful, this could throw a wrench in the franchise's continuity. These characters shouldn't meet at all during this time, and if they do, it's going to be difficult to explain away. When Christensen's involvement was merely a rumor, I was hoping he would be the subject of flashbacks or even visions we see through Obi-Wan's eyes. I still hope that, but the verbiage they used in the announcement isn't encouraging.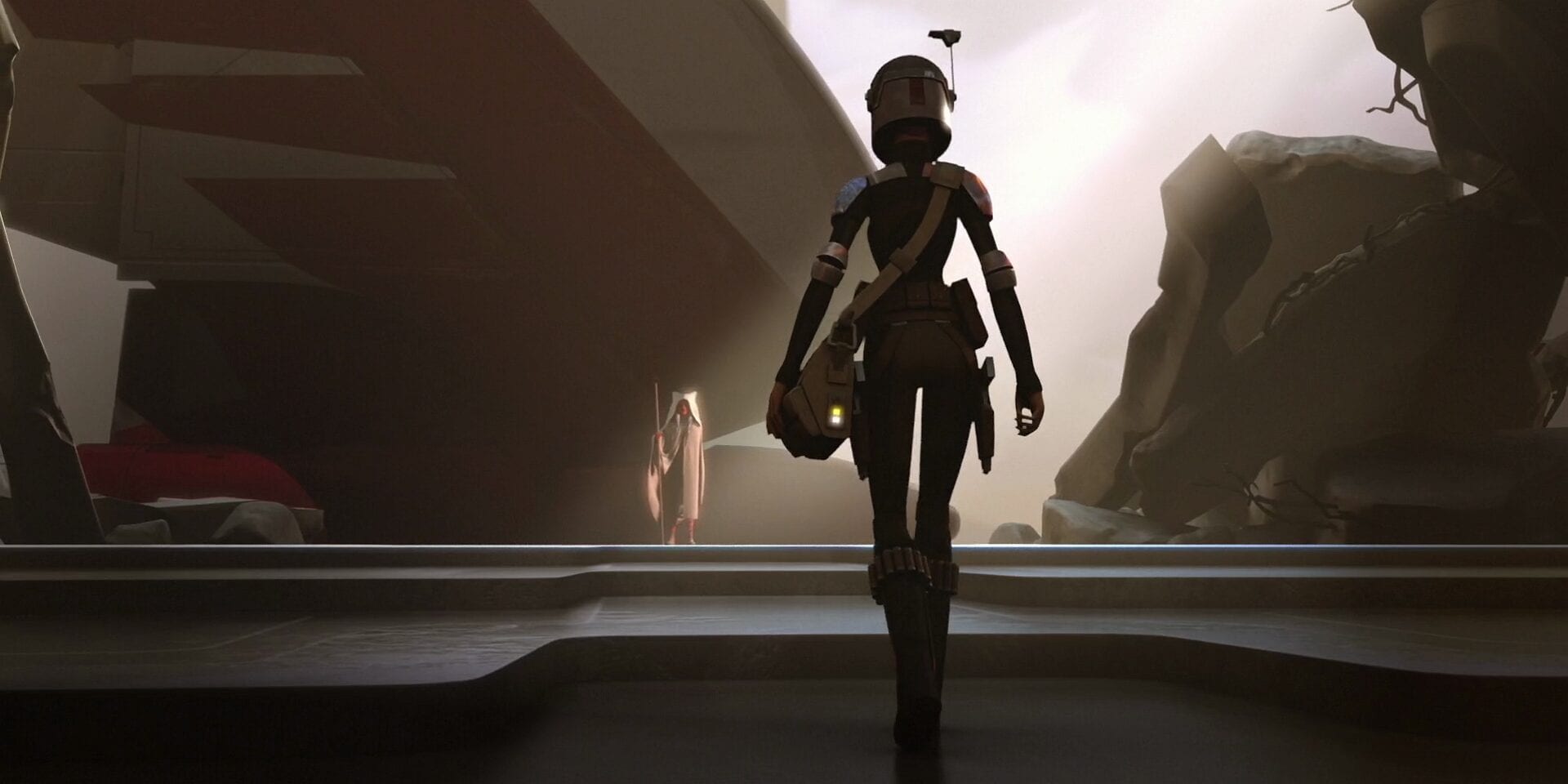 Ahsoka would have been my most anticipated project announced here, but it's live-action and will star Rosario Dawson. I have nothing against the actress or the medium in which Star Wars was introduced to the world, but come on! Ahsoka will always be an animated character to me. I prefer her Clone Wars, and even Rebels looks to her appearance in live-action, and I want Ashley Eckstein back. Is season 7 of The Clone Wars really the last time she gets to play her character? I hope not. The other reason this concerns me is that I get the feeling this will double as the Rebels sequel we've been waiting for. It makes perfect sense. The timeline matches up, and in The Mandalorian, Ahsoka demands to know the location of Grand Admiral Thrawn. Thrawn and Ezra Bridger both went missing together at the end of Rebels, prompting a search undertaken by Ahsoka and Sabine Wren in that show's epilogue. I've been awaiting that story since then, and I know many other fans of the animated shows have too. I was really hoping this would be the next animated Star Wars series, the one to redeem it after the garbage that was Resistance (not counting The Clone Wars because it started first and was already great before season 7). Overall, Ahsoka is still the second most exciting announcement for me because she's one of my favorite Star Wars characters, and Dawson wasn't bad in the role at all. I just wish an Ahsoka-centric series, and ESPECIALLY the Rebels sequel I've been dreaming of, could have been animated.
The Bad Batch's clip looks excellent. I'm thrilled to see another animated series in the pipeline, and ah, that glorious Clone Wars animation. You love to see it. In terms of the concept itself, I'm somewhat interested. I liked these characters well enough in The Clone Wars, but they only appeared in 4 episodes at the very end. Can they carry a whole series? However, I trust Dave Filoni implicitly, and this means we get more Dee Bradley Baker cloney goodness. That can only be a good thing. Since this occurs after the Clone Wars end, maybe we can follow up on some unfinished plot threads from that series, like Cad Bane and Boba Fett. I'm not a Boba fan, but that's one showdown I would have loved to see.
Next, I'm mildly interested in Rogue Squadron and The Acolyte, from Patty Jenkins and Leslye Headland, respectively. I enjoyed Jenkins' take on Wonder Woman immensely. Her real-life connection to the subject matter of fighter pilots is heartening. She seems really passionate about this project, which is encouraging. There are already rumors that The Acolyte could be Asajj Ventress, but I would be surprised if they gave that character such a significant role in… anything at this point. Don't get me wrong, she's a fantastic character who goes through a tremendous amount of growth and development. But they didn't even reference her in season 7 of The Clone Wars. Would they really make a show about her? I wouldn't complain.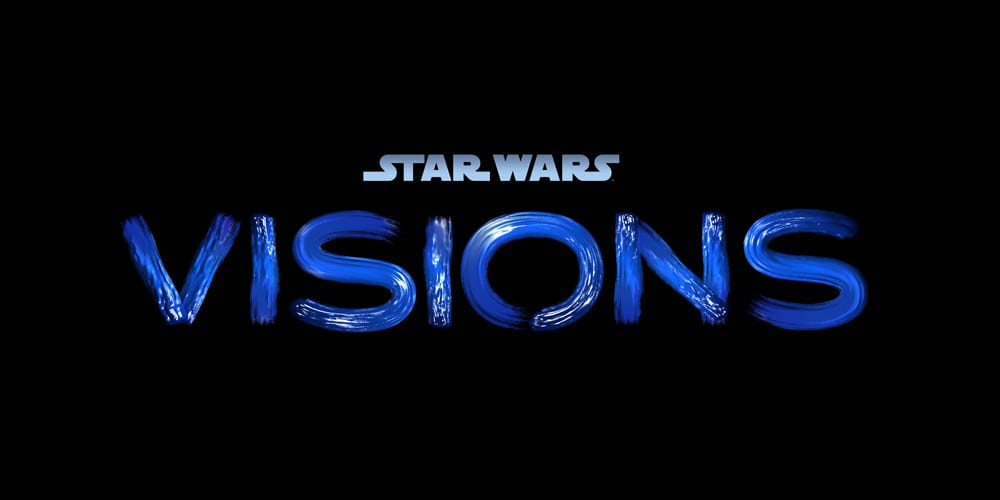 Beyond that, most of this sounds either bland or terribly vague. I don't really care about Taika Waititi getting a movie, although I'm not exactly a fan of his work that I have seen. Rangers of the New Republic sounds like it's just a concept at this stage, as do Lando, Visions, and A Droid Story. Generally, though, I think Rangers sounds the best. I don't really want a Lando-centric show, and I'm afraid it'll be the Solo version; I don't need to be reminded of that vaulted memory. I think Visions could be promising, but it's really impossible to say at this point. A Droid Story sounds like something I could live without. I'm the least interested in Andor; I like Diego Luna enough as an actor, but I did not enjoy Rogue One or this character. I want the sequel trilogy and the two side stories to be left behind, not expanded on. However, in all honesty, I know I'll at least try all of these when they come out. I want things to continue going well for Star Wars. I love Star Wars; I don't want it to fail.
Are you excited about these projects, or are they not the droids you're looking for? Let us know in the comments!