NBA, Rolling Stone Team Up to Segregate the Association by Vaccine Status
With the 2021-2022 NBA season weeks away, Rolling Stone, bastion of great journalism, is reporting that the NBA, just like Joe Biden, is running out of patience with their final few remaining unvaccinated players.
LeBron James, notable activist and part-time Lakers star, announced that he has been vaccinated, saying he had done "my research and things of that nature, I felt like it was best suited not only for me, but for my family and for my friends, and that's why I decided to do it." This marks a stark contrast with his self-professed skepticism of the vaccine and declining to abdicate his right to medical privacy in May. As this is not a cause China has informed him is of highest priority, he is saying right now that it's "not my job" to advocate for getting the jab. Mark the date and remember where you were, so when the flip-flop inevitably comes, you have the receipts.
The man who is the namesake for the NBA's brand new "Social Justice Award," the all-time scoring leader Kareem Abdul-Jabbar takes the side of Rolling Stone and goes a step further than simple name-calling. Rather the former "Lew Alcindor" (who has really – conveniently in fact – rediscovered his Milwaukee Bucks roots; weird timing) says, with zero self-awareness, "There is no room for players who are willing to risk the health and lives of their teammates, the staff and the fans simply because they are unable to grasp the seriousness of the situation or do the necessary research." Chamberlain was always better.
On the other side of the equation, you have a few bigger names that have publicly declined to get vaccinated. That's the big problem, according to the higher-ups that spoke to Rolling Stone. Commissioner Adam "Nosferatu" Silver had stated that the league would not implement a vaccine mandate but instead let states like California and New York bully their employees by denying them access to facilities in their state. These brave league insiders are calling the remaining few players "anti-vaxxers" (popular misnomer) and "conspiracy theorists" because these young, athletic men who have a less than 1% chance of succumbing to the virus running the world want a vaccination against it. The article takes big shots at Kyrie Irving of the Brooklyn Nets and Jonathan Isaac of the Orlando Magic in particular, but there are two other players who have made public their unvaccinated status.
Andrew Wiggins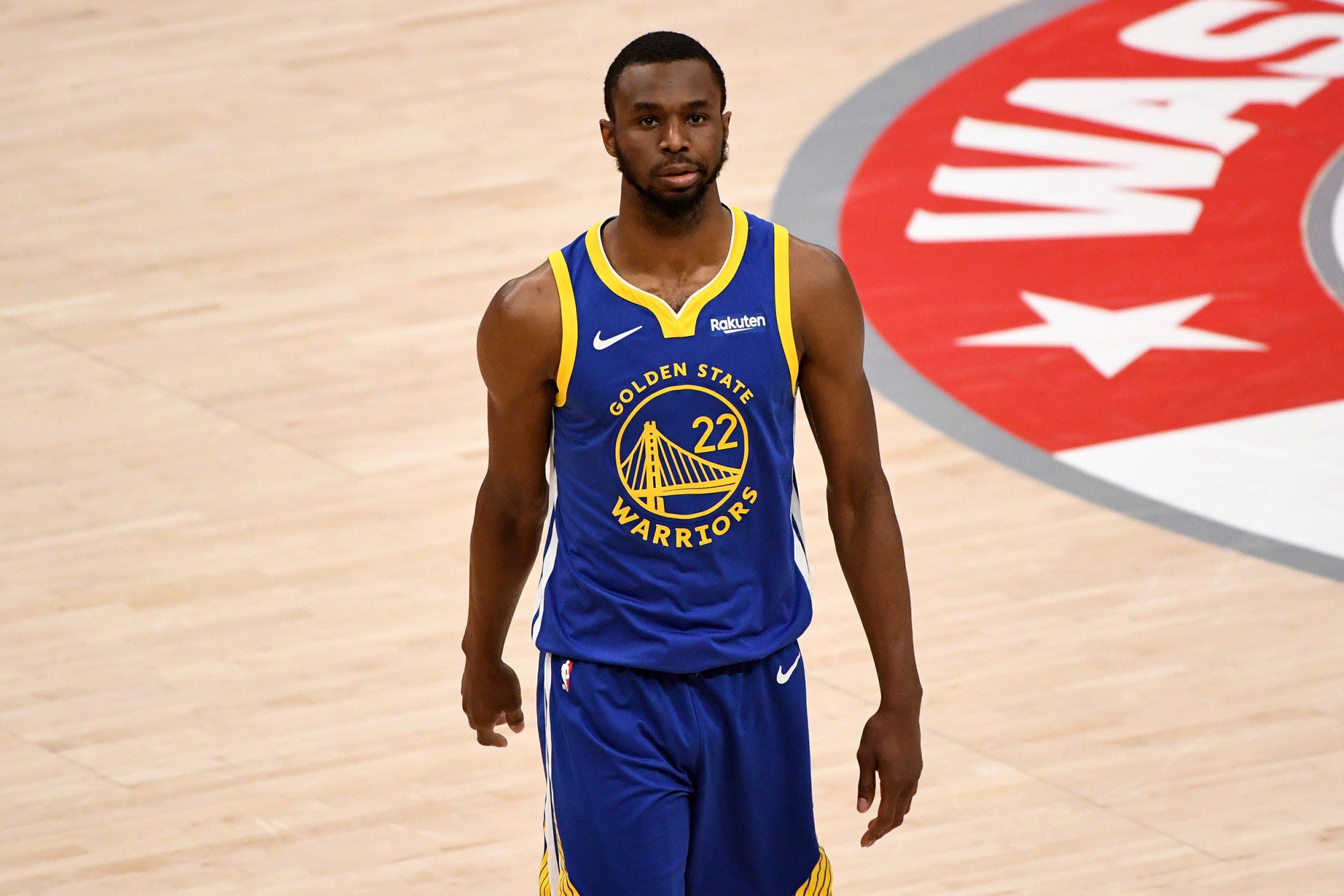 The Golden State Warrior small forward was recently denied his request for a "religious exemption." "The NBA has reviewed and denied Andrew Wiggins' request for religious exemption from the San Francisco Department of Public Health's order requiring Covid-19 vaccination for all participants age 12 and older at large indoor events," wrote the NBA in a statement, shunning the non-believers. "Wiggins will not be able to play in Warriors home games until he fulfills the city's vaccination requirements" or becomes Mayor of San Francisco; that seems to get you out of a sticky situation if the mood grabs you the right way. The Toronto, Ontario native and 2014 first overall draft pick will be missing all 41 home games, as he will be barred from the Chase Center because employed black lives matter only in the context of messaging on the court and not for those steadfast in their religious convictions.
Bradley Beal
The Washington Wizards star has a rather measured take on the situation. He spoke at Media Day on Monday and, in a calm and collected manner, laid out his position:
"Every player, every person in his world is gonna make their own decision for themselves. I would like an explanation to, you know, people with vaccines, why are they still getting COVID? If that's something that we are supposed to highly be protected from, like, that's funny that, oh, it reduces your chances of going to the hospital. It doesn't eliminate anybody from getting COVID. Right?"
Noting that he had already recovered from the infection, touting the incredible benefits of longer-lasting, more comprehensive natural immunity, saying (correctly) that he has antibodies that protect him similar to the protection offered by the vaccine and understanding that he can still potentially pass on and contract the virus – like his fully vaccinated co-workers.
Kyrie Irving
The Brooklyn Nets prima donna (who normally deserves no deference to otherwise) is the strongest proponent of individual freedoms in this instance. For the Nets' Media Day, he was asked not to come to the Barclay's Center but rather attend via Zoom. He was harassed by reporters/vultures about his position on vaccines, and he asked that they respect his medical privacy (5th Amendment to the U.S. Constitution, by the way) and that, "Honestly, I'd like to keep that stuff private. I'm a human being first. Obviously, living in this public sphere, it's just a lot of questions about what's going on in the world of Kyrie. And I think I just would love to just keep that private, handle it the right way with my team and go forward together with the plan."
Irving has the support of recent Olympic gold medalist and fellow Brooklyn Net Kevin Durant. "That's on Kyrie, and that's his personal decision, what he does is not on us to speculate what may happen. We trust in Kyrie, and I expect us to have our whole team at some point." That just won't happen in insane places like New York (Nets or Knicks games), Los Angeles (Lakers or Clippers), San Francisco (aforementioned Warriors), and New Orleans (Pelicans).
Jonathan Isaac
The Orlando Magic young stud, who already had a target on his back for being the only player to stand up during the conclusion of the 2019-2020 season in the Disney World "Bubble" while all the other millionaire victims tried to out "woke" each other.
Isaac addressed the question of why he is not going to get jabbed up:
"I understand that the vaccine would help if you catch COVID and you'll be able to have less symptoms from contracting it. But with me having COVID in the past and having antibodies, with my current age group and a physical fitness level, it's not necessarily a fear of mine."
Noting that, while it is possible for the vaccine to be an effective symptom mitigator if he were to be reinfected, Isaac rightly points out that getting the poke would open him up to the "possibility of having an adverse reaction to the vaccine itself."
To wrap up his based takes on the situation: "You can still catch COVID with or without having the vaccine. I would say, honestly, the craziness of it all in terms of not being able to say that it should be everybody's fair choice without being demeaned or talked crazy to doesn't make one comfortable to do what said person is telling them to do."
Most assuredly, there are more players who haven't had the jab in the Association. The NBA has just announced that if any player misses games because of their lack of compliance, they will not be getting paid. "Any player who elects not to comply with local vaccination mandates will not be paid for games that he misses," care of Mike Bass, the NBA's executive vice president of communications. It won't stop until the players and the union decide that enough is enough. It won't just be this jab; it'll invariably be "get the booster." There are some out there who don't have the courage to speak their mind on this topic and will instead go with the flow of the insanity (a la all the social justice messaging) until one day, they realize that it's too late and the beast that your indifference fed turns on you.