Netflix Geeked Animation Round-Up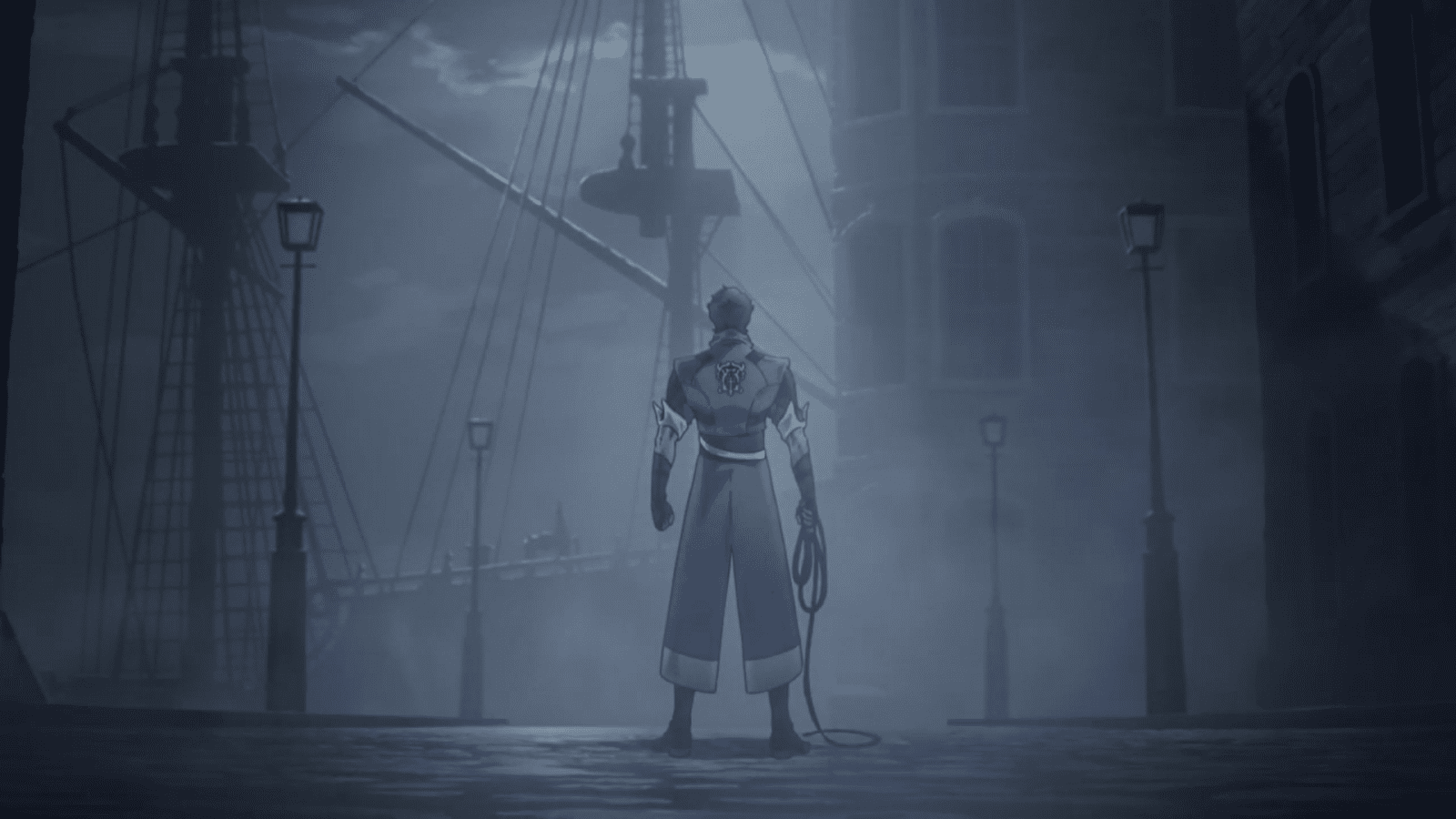 June 6th-10th was Netflix's Geeked Week, AKA a time for them to announce new projects and hype up existing ones. I love Geeked Week because it's the only time they advertise any of their content aside from Stranger Things and The Witcher, which aren't even among their best shows, in my opinion. Among other things, plenty of animated projects got the spotlight during Geeked Week, and that's what I'd like to discuss. A short teaser was released for Castlevania: Nocturne, and this was revealed as the spin-off's official title. The Dragon Prince also got one titled "Mystery of Aaravos." Finally, a full trailer is out for Entergalactic, an original animated romance series created by Grammy-winning rapper and singer Kid Cudi. Here's a comprehensive list of all the animation projects revealed, including a documentary on the making of Arcane, another Masters of the Universe series, Cyberpunk: Edgerunners, and more. Check out the trailers here: 
I'm heartened to see such a diversity of animated fare coming in the pipeline despite Netflix's recent cuts to that sector. That was extremely dumb; animated content is one of Netflix's strongest areas in terms of quality output. I have no idea what their numbers are like since these streamers refuse to share that data most of the time, but I imagine animated content does well since so many families have Netflix. Most shows that underperform could be blamed on Netflix's lack of marketing. For example, I never would have known about The Dragon Prince were it not for my fellow Avatar: The Last Airbender fans. If I had one wish for Netflix animation, it would be more original projects since most of what was discussed in Geeked Week was franchise fare or continuing series. 
But let's get right into the content with The Dragon Prince: Mystery of Aaravos. This looks amazing, full stop. The music is gorgeous and atmospheric, I love the look of the star chart the camera zooms into, and Aaravos is as creepy as ever. Erik Dellums is fantastic in this role and has experience being an eerie, other-worldly presence as Koh the Face Stealer in Avatar. As the main villain in the series, I doubt Viren will literally be shrunken and turned to stone. This teaser seems intended to highlight the toxic relationship between the mortal baddie and the immortal, unknowable Aaravos. Viren saw Aaravos as an opportunity to grab more power but has merely become the plaything of a God he can't hope to understand or control. You love to see it. The animation in this series also consistently gets better, showing improved frame rate and detail on the characters. It's been two and a half years since Book 3: Sun aired, and I can't wait for more Dragon Prince. Book 4 drops this year, but no official date has been announced. 
I can't decide if I'm more excited about that or Nocturne! I loved Castlevania from season 2 onward. Season 1 was okay, but it was all action and horror with little room for character depth or growth. That's all well and good, but I'm so glad I chose to continue watching because this horror-combat video game adaptation became one of the most thoughtful, profound character studies on TV. I loved season 3 so much that I bought some of the original games, something I never do. Characters like Isaac and Varney introduced belief systems I had never even considered. Isaac's path to redemption and forgiving the human race was transcendent. Trevor, Sypha, and Alucard felt like family, so well fleshed out and with well-defined relationships. The villains were equally compelling, and I'm of the opinion that they did so well with Death and Carmilla in season 4 that Dracula's absence wasn't a huge detraction. That's impressive. I don't know anything about Richter Belmont, the star of Nocturne. But I am eager to see this new series, and if it's half as good as Castlevania, it'll still be worth a watch. Nocturne has no release date at this time. The animation looks good and slightly different from Castlevania, specifically even more anime-inspired. I also like the cryptic dialogue going through Richter's mind; clearly, he's at least as troubled as Trevor. 
I have never heard of Entergalactic and never imagined Netflix producing an original animated series conceived by a rapper. But I'll be damned if this doesn't look impressive on a technical level and inspired on a creative one. The fact that I want to see a romance series is a testament to the cast and the animation on display. Timothée Chalamet, Kid Cudi, Macaulay Culkin, Vanessa Hudgens, Jaden Smith, Keith freaking David, and more will voice characters in Entergalactic. I love how the animation coordinates with the music; it's no secret that I consider the two mediums an unstoppable pair. The animation style itself is reminiscent of Spider-Man: Into the Spider-Verse and Arcane, and I mean that as the highest compliment. I assume the title means there will be something greater at play here than an urban romance, and I can't wait to see what that is. I am living for all the work Keith David is getting lately; I love to hear his voice and always wish him well in his career. Entergalactic will stream only on Netflix this fall. 
In short, it looks to be a great year (or so) for Netflix in animation. I'm still not thrilled about their recent slash to that type of content, but what's coming looks excellent. I can't wait to learn more about Arcane season 2 and when they plan to drop that. Season 1 famously took six years, and I think Fortiche and Riot Games deserve whatever time it takes to create such a masterpiece. In the meantime, I can't wait for The Dragon Prince Book 4, Castlevania: Nocturne, and Entergalactic.