Netflix Ratings Revealed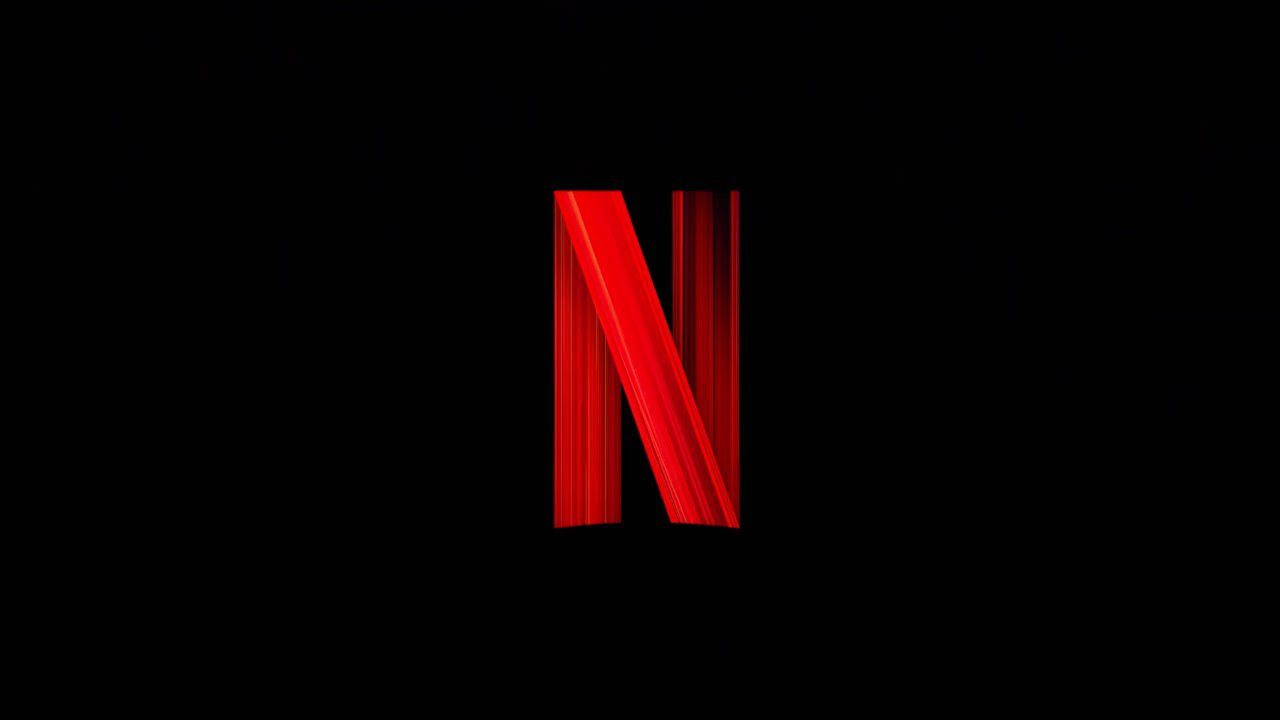 Those wishing to know what content really rules Netflix were rewarded for their patience today. At the Code Conference – an annual tech networking event that I had to look up – Ted Sarandos, co-CEO of Netflix, released some of the streaming service's secretive ratings. The two slides Sarandos showed depicted the top ten most-watched series and movies, as well as those with the most viewed hours. There are a lot of expected names, as well as some surprises; Extraction and Bird Box are the top two movies in both metrics, with season 1 of Bridgerton the number one TV show. Sarandos talked about a few other topics, and most of what he said is a whole lot of not much, but he did indicate that Netflix is looking to break into the video game market, specifically through mobile gaming. The Netflix ratings sliders are below: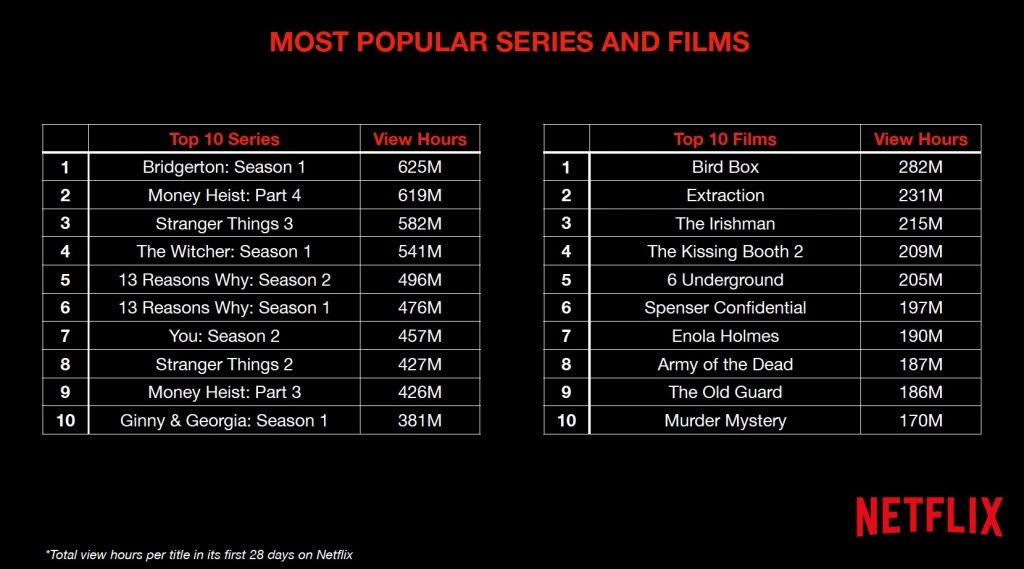 There are some shocks and some gimmes to this information. Seasons 2 and 3 of Stranger Things were to be expected, The Witcher and Queen's Gambit seemed to strike a chord with the public, and Tiger King was all anyone could talk about for a month or so. But I'm genuinely surprised by Bridgerton's success and Cobra Kai's absence. Much like the conference at which these numbers were unveiled, I had to search for Bridgerton to see what it was, and based on season 1's trailer, it looks more boring than a lesson in folding socks. I know there's an audience for this kind of thing, but I didn't think it was that big. And Cobra Kai struck me as being a sensation; I know anecdotal evidence isn't the most accurate, but I've heard raves from a cross-section of demographics, spanning gender, race, and age. And these charts don't mean it's a flop; it wouldn't have been renewed if it were, and maybe it'd be 11 or 12 by a hair if those lists were longer. But I figured it would be bigger than a 19th Century costume romance. As for movies, Extraction and Bird Box's dominance doesn't shock me in the least because most of Netflix's movies look awful. I'd expected to see The Irishman on the ratings list, but as great as it is, it's not the kind of thing you rewatch often; it is on the list of most viewed hours, though, probably because it's almost four hours long. Deadline notes that all of the entries are Netflix originals, and while there are no direct quotes saying that these tabulations included licensed content, it's possible Netflix originals win out because Netflix is the only place to watch them, whereas the rest are available on home video and other streaming services. Regardless, if you'd like to know what you'll be seeing more of on Netflix, this is your biggest clue.
What do you make of Netflix's ratings? Does anything surprise you? Will all the numbers change when this thing lands? Let us know in the comments, and stay tuned to Geeks + Gamers for more TV news!