Netflix TUDUM Announcements: Entergalactic, Glass Onion, Wednesday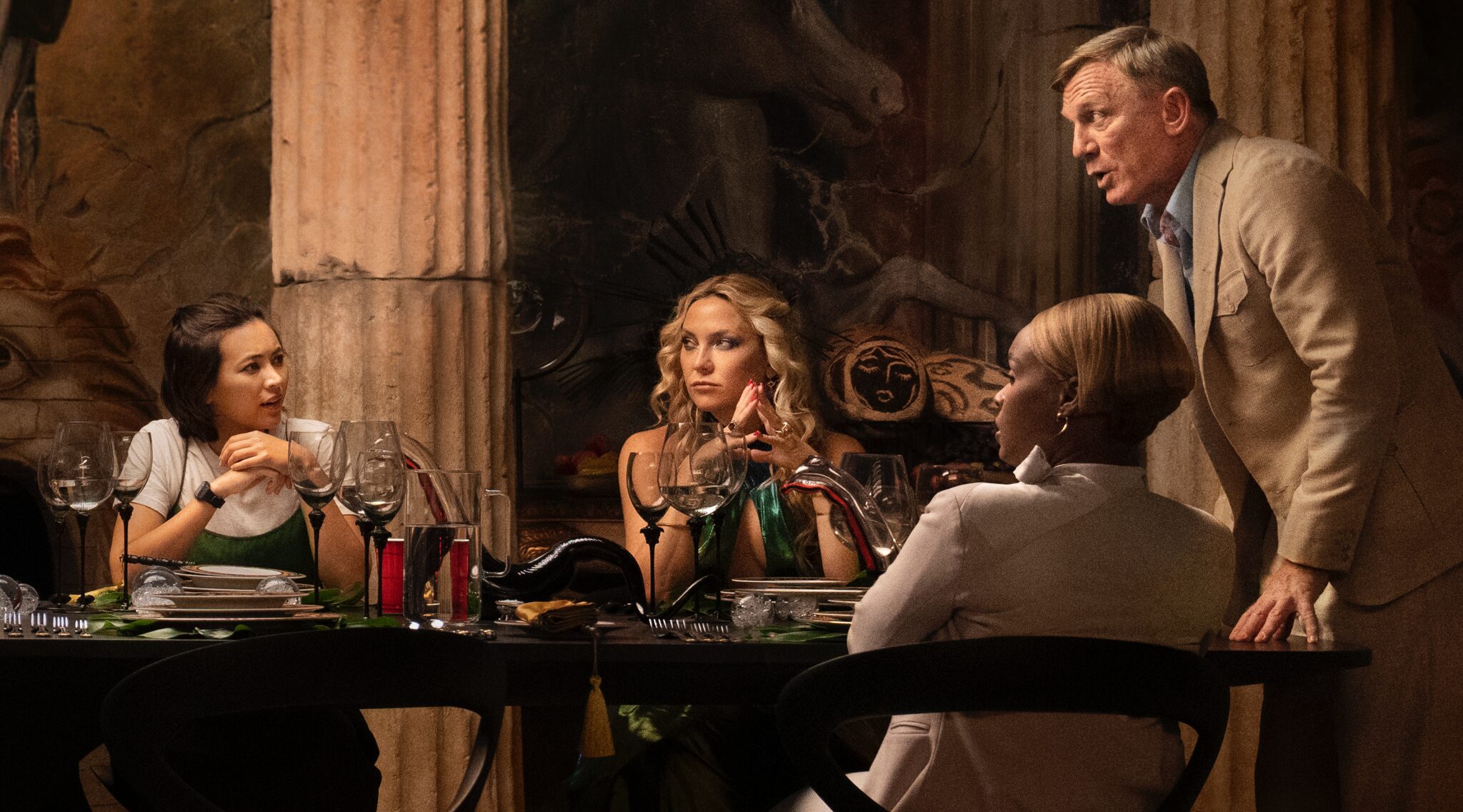 Yesterday, Netflix released a lot of news as part of its TUDUM event. We already have coverage for The Witcher season 3 update and news on Extraction 2. Today, I'd like to talk about a few of the announcements that most piqued my interest. Namely, TUDUM released new clips from Wednesday, Glass Onion: A Knives Out Mystery, and Entergalactic. Guillermo del Toro's Pinocchio film also got a behind-the-scenes segment. Check out the videos here:
Part of me can't help but wish the Knives Out sequels were getting wide theatrical releases, but I'll take what I can get. This looks great, from the costumes to the signature witty dialogue. I think this is precisely where Rian Johnson belongs: working on his own projects with his original characters. I'm excited to see Detective Benoit Blanc again and totally psyched to see Leslie Odom Jr. in the Knives Out universe! It helps that this film features another all-star cast, though I'm not sure it's as impressive as that of the 2019 original. 
I love stop-motion animation, so they had me from the beginning here. The puppets look amazingly expressive and unique, and you can feel del Toro's enthusiasm for the project. The creativity and artistry on display will make this better than the Disney remake by default.
Wednesday's clip is the least exciting of the three, for some reason. I still await the show eagerly; Jenna Ortega is a talented performer, and I'm always willing to give Tim Burton a chance. His style fits The Addams Family perfectly! I think this clip is very much what we expect from Wednesday, which is good but not all that exciting. Bring on the show!
I want to talk about how excited I am about this series! I love it when artists experiment with different mediums, so Kid Cudi getting into animation is interesting to me. The concept is unique enough to make me want to see a romance, and I am living for the Spider-Verse/Arcane-style animation. Just inject this art style into my veins; it's exactly the jolt mainstream Western animation needed. This clip is intriguing because of the excitement of the creatives involved. I'm encouraged by the talk of color palettes and the use of music; those are two essential facets of any visual medium, especially animation. I'm beyond excited to see how the music works as a "character," as Cudi and the others say. Every piece of news about this show just hypes me up more, and I can't wait to see it.
Which upcoming Netflix show or film are you most excited about? Talk to us in the comments!