Neve Campbell May Return for Scream 5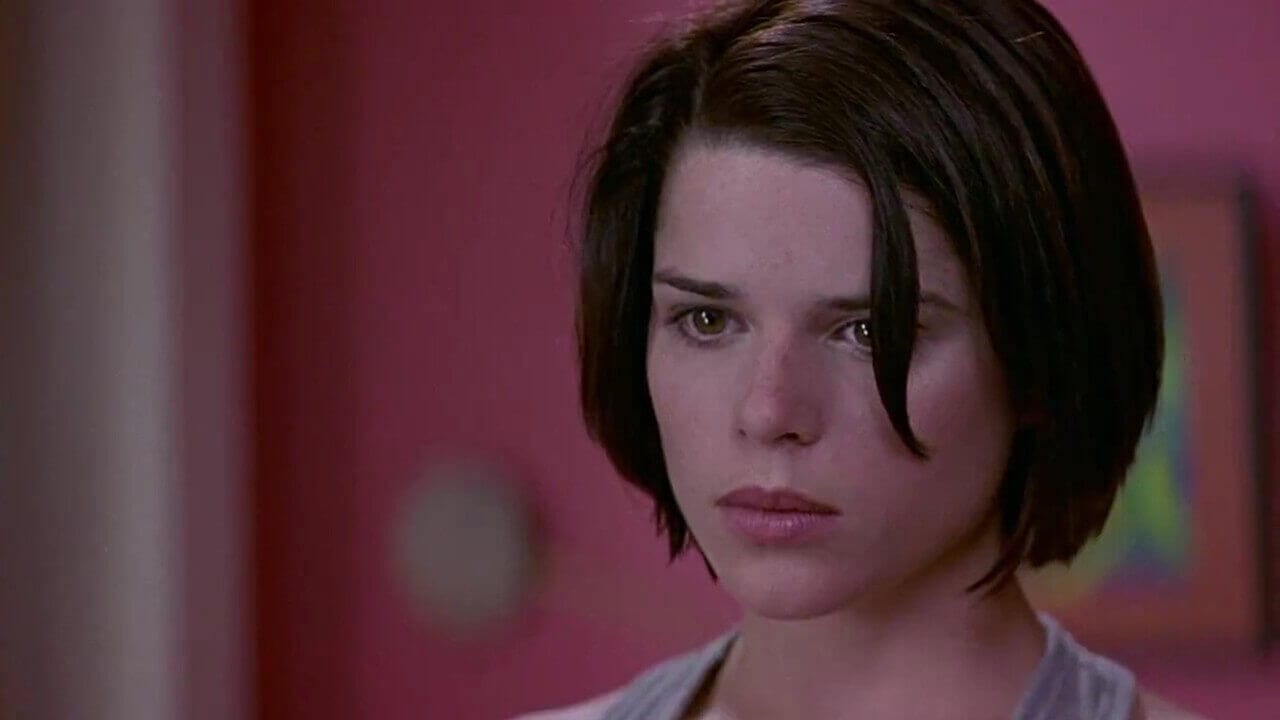 Neve Campbell may be brushing up on her horror movie trivia. The actress has confirmed to Rotten Tomatoes that she is in talks to return for another Scream movie. Campbell has portrayed heroine Sidney Prescott throughout the slasher franchise. The next film in the franchise is being directed by Matt Bettinelli-Olpin and Tyler Gillett, whose other horror films include V/H/S, Devil's Due, and last year's Ready or Not; the late Wes Craven helmed the previous four entries. It's not yet known whether Scream 5 will be another sequel or a reboot, meaning it's also unknown if Campbell will even be playing Sidney. Screenwriter Kevin Williamson, who worked on all the films outside of the third (and easily worst), is on board as an executive producer, but no writers have been named yet. Scream 5 is supposed to release in 2021, but given what's going on in the world right now, we'll see about that.
Bringing Neve Campbell back is certainly a step in the right direction for Scream 5. I'm a fan of the series; I consider the first one a classic, and the second is almost as good, if not its equal. Scream 3 is mediocre, a mess that ruins the mystery aspect of the films and sidelines Sidney too much. Scream 4 is a definite improvement on 3, but not as good as the first two. When the fourth film failed to blow up the box office, and Wes Craven passed away, I figured the series was done. Now that the fifth is in the works, I'm wary; I haven't seen any of Bettinelli-Olpin and Gillett's movies, so I don't have an opinion on their talents or suitability, but almost anyone would be a hard sell for a series so wedded to one director. And talk of a reboot (or whatever buzzword they want to call it) worries me more than anything. Scream is Sidney Prescott's story, and Neve Campbell is Sidney Prescott (which is why I never bothered with that MTV show that didn't have Ghostface either; at a certain point, even the most accommodating of fans have to admit it's no longer Scream). I don't want the next movie to be about another character, or have somebody else playing Sidney, with Campbell as someone's mom who makes a meta-joke or two. But I don't think that will be the case; you'd have to be crazy to go to all the trouble of bringing her back just to have her play someone else, and Scream 4 took reboots out to the woodshed, so I doubt they'd get so hypocritical. And given that letter Campbell says the directors wrote her, it sounds like they respect the series. I hope Courtney Cox and David Arquette can be coaxed back as Gail Weathers and Deputy Dewey, but as long as Neve Campbell is playing Sidney, I'll be at the theater (assuming we're allowed to go to the movies again at that point).
Does another Scream movie sound like a good idea to you? Are you glad Neve Campbell is returning? Do you imagine Jennifer Love Hewitt is keeping her fingers crossed for If You Keep It Up, I'll Just Start Telling People What You Did Last Summer? Let us know in the comments and stick around Geeks + Gamers for more movie news!