Neve Campbell Officially Back for Scream 5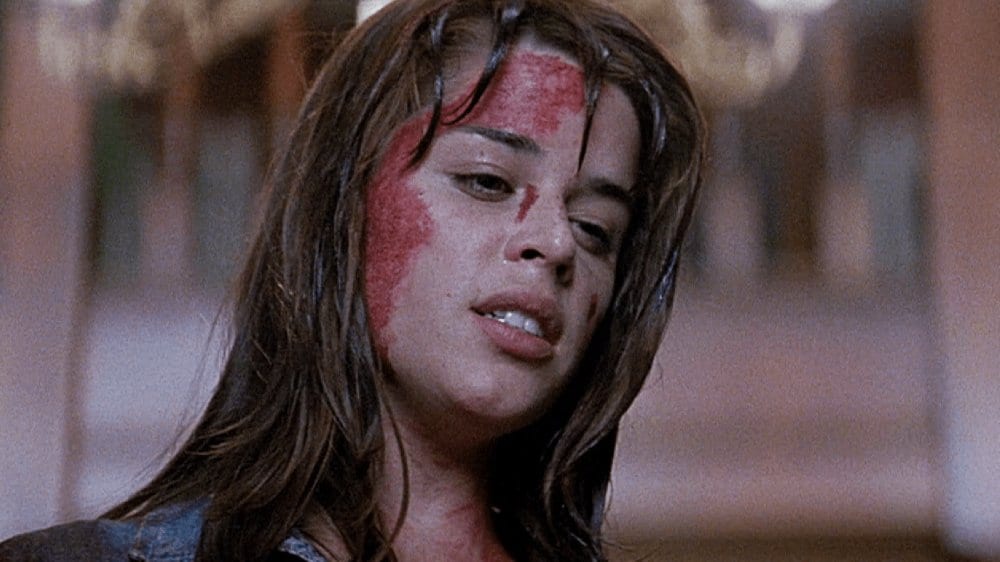 Neve Campbell can't shake Ghostface. Bloody Disgusting exclusively reports that Campbell will officially be returning as series heroine Sidney Prescott for Scream 5. Campbell had been in discussions to play Sidney again in the developing sequel and spoke of a letter Scream 5 directors Matt Bettinelli-Olpin and Tyler Gillett wrote to her. Courteney Cox and David Arquette – the only other actors who have been in every Scream movie – will join Campbell as Gale Weathers and Dewey Riley, the latter of whom is no longer a deputy but will always be Deputy Dewey Boy. Additionally, Deadline reveals that Marley Shelton will also reprise her role as Deputy Judy Hicks from Scream 4, and a bunch of young people I've never heard of will play Ghostface's stable of victims, as well as suspects for his new identity.
This is one of those "I don't care what else happens today" pieces of news. I'm glad Courteney Cox and David Arquette are back, but the validity of Scream 5, or any Scream entry, hinges on Neve Campbell as Sidney Prescott (which is why the TV show doesn't count). I'm now allowing myself to be excited for this, with the caveat that I wish Kevin Williamson were writing it. I can't speak to Bettinelli-Olpin's and Gillett's talent as directors, but they seem to revere the series and Wes Craven, and to understand how vital Neve Campbell's involvement is, so I'm willing to give them the benefit of the doubt. As for Marley Shelton, that's fine; I haven't seen Scream 4 in several years, and I thought she'd died in it before they said she'd be back, but she's welcome. Her involvement does suggest that Scream 5 will take place in Woodsboro, which is smart for a surprise sequel like this is. The new people are just there to be pretty and get murdered, so I'll defer to the casting folks for that. Scream 5 now has a release date of January 14, 2022, which means next Halloween will likely be a dud for horror movies, as they often are now; I now COVID is a thing, but how long can it take to film a Scream movie?
Are you glad Neve Campbell is returning to Woodsboro? What's your favorite Scream movie? Will the heroes be wearing masks too this time? Let us know in the comments and stick around Geeks + Gamers for more movie news!