New Fortnite Soundwave Series – Aya Nakamura and Discord Quests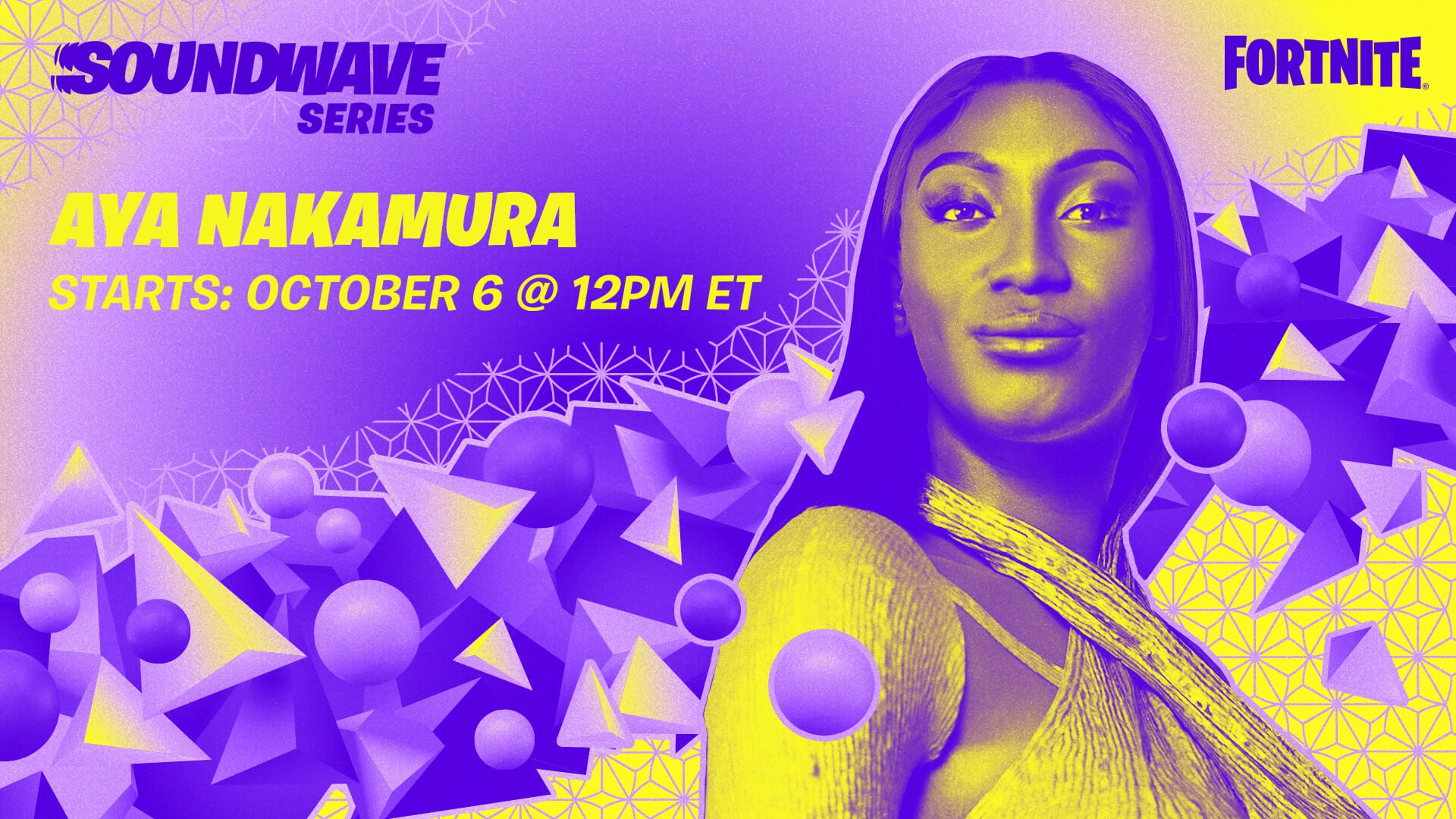 Fortnite has announced its next Soundwave Series event's artist and date.
According to the tweet, the artist is going to be Aya Nakamura, and the event will be on October 6th at 12:00 PM Eastern. If you participate, you'll be awarded a loading screen, spray, and XP. According to the video announcement on YouTube, Aya Nakamura is a French-Malian singer who has broken records. It also states in the description that the event will be 72 hours long. It also includes a link to the article on the Fortnite website with even more info about her.
Fortnite has also announced it will be doing Discord quests again.
The tweet says that the quests are going on and include a link to the article with the steps for getting quests. The article also states that you have until October 2nd at 5:59 PM Eastern to accomplish all the tasks. Join one of the official Fortnite Discord servers; they have twelve official servers in different languages, or you can add the quest bot to your own server to get your friends involved. Once you join the official Discord, you go to the Paradise Quest thread and interact with the bot to link your Fortnite account to the Discord, and it'll start giving you quests. After completing the quests, you get rewards: one task gets you the Chrome-ified Reality Tree Banner Icon, completing three tasks gets you the Banana Flip loading screen, and after six, you get Chrome Flow wrap.