New Ghostbusters: Afterlife Trailer and Jason Reitman Breakdown Release
Sony may have caused mass hysteria on the internet (not that it needed any more of that), as a new Ghostbusters: Afterlife trailer has hit the web. Directed by Jason Reitman, the son of Ghostbusters and Ghostbusters II director Ivan Reitman, Ghostbusters: Afterlife follows a single mother and her children, who move to a small town, meet Paul Rudd, and discover a familial connection to the Ghostbusters just as supernatural forces rise in the sleepy burg. Aside from Rudd, Ghostbusters: Afterlife stars Carrie Coon, Mckenna Grace, Finn Wolfhard, and all the surviving cast members from the original Ghostbusters. Originally set to hit theaters on July 10, 2020, Ghostbusters: Afterlife played the release-date shuffle a few times before finally landing on November 11, 2021. Check out the new Ghostbusters: Afterlife trailer below:
Even more interesting is a trailer breakdown Jason Reitman did exclusively for IGN. Here, he explains a lot of the details found in the Ghostbusters: Afterlife trailer, as well as his intentions with the movie and what audiences can expect when they finally see it. You can watch Reitman's trailer breakdown below:
My feelings about this movie are fairly complicated, and after seeing the new Ghostbusters: Afterlife trailer – as well as Jason Reitman's trailer breakdown – my thoughts are the same, but both my excitement and apprehensions are exacerbated. Taken on its own, this looks like a good movie. I like the look of it, the actors seem appealing and well-cast, the special effects are excellent, and the Ghostbusters iconography is mostly executed properly. The weight of the original film and its sequel are felt, and there's reverence for what came before in nearly every shot. As I said the last time I talked about Ghostbusters: Afterlife, I believe everyone went into this with good intentions, and Reitman's words in the breakdown confirm that; a lot of care went into this production, down to getting the screw placement in the equipment just right. If nothing else, this film won't want for love.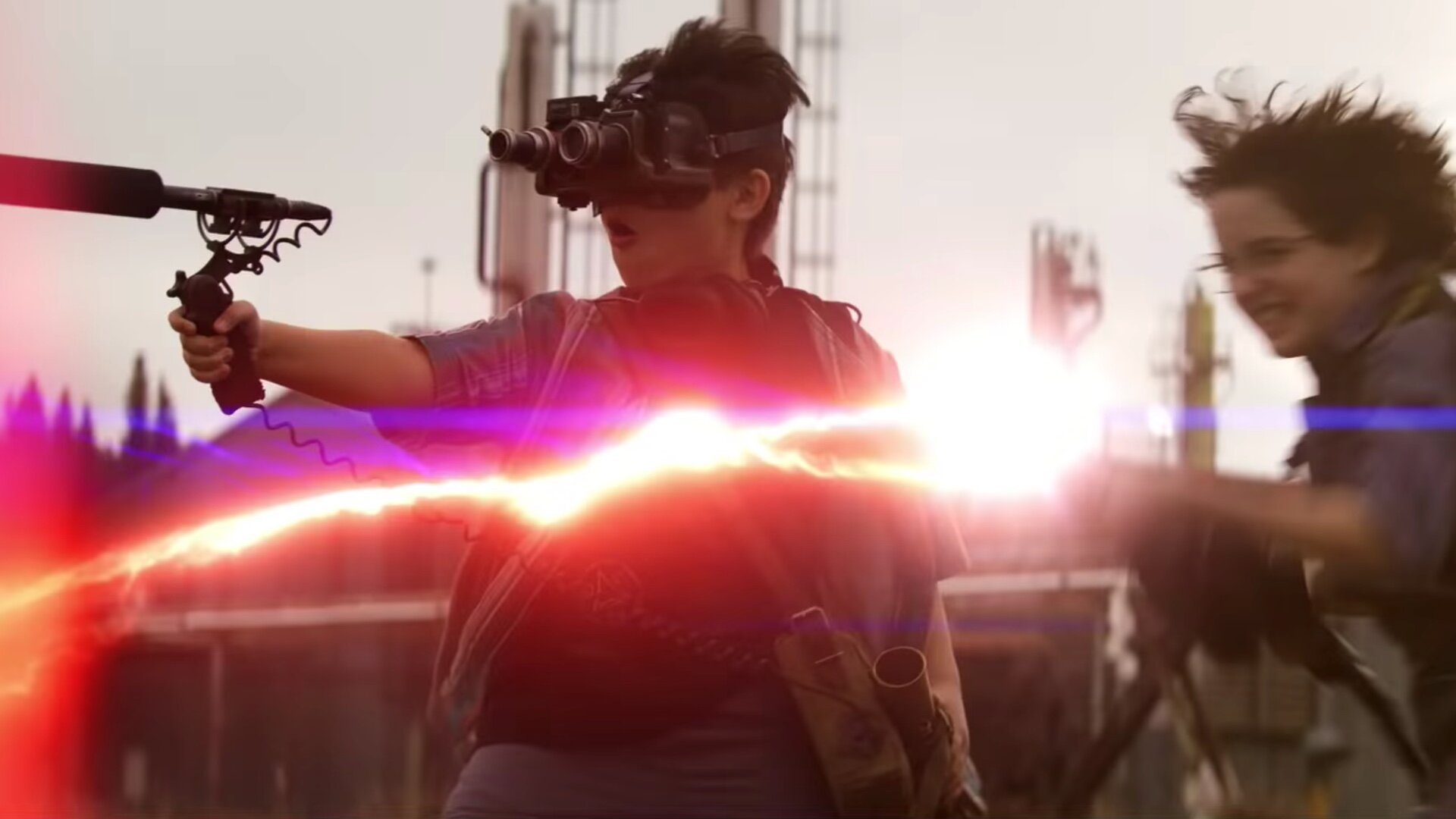 At the same time, I'm not looking forward to unending repetition. Virtually every ghost or monster they've shown in the Ghostbusters: Afterlife trailer is either one we've already seen or something that so closely (to use Reitman's word) "echoes" an older one that it may as well be the same. Zuul is back, the Stay Puft Marshmallow Man is back, the taxi driver is back, there's a proto-Slimer; even that ethereal ghost that I thought was the one original creature is confirmed by Reitman to be just another form of Zuul. And Zuul being back all but guarantees that Gozer is the main villain again, meaning the implication is that the new generation has to finish what the Ghostbusters started, and that takes the wind out of their accomplishments. Ghostbusters II gets a lot of heat, but at least it tried something new and had different bad guys. There's a line drawn for sequels – especially ones made so much later than the old films – between denigrating their predecessors and using them as a crutch. I hope Ghostbusters: Afterlife is great, and on a lot of levels, it looks like it probably will be. But I'm not nearly as excited as most people are, and that's largely because I don't feel like watching a greatest hits performance from a tribute band.
What did you think of the new Ghostbusters: Afterlife trailer and Jason Reitman's trailer breakdown? Are you excited for the movie? Would you have preferred three or four sequels to the Paul Feig remake? Let us know in the comments and stick around Geeks + Gamers for more movie news!