New Kang Image and Details from Quantumania
Kang the Conqueror is ready to dive into the deep end of the evil swimming pool. Empire has revealed a new image from Ant-Man and the Wasp: Quantumania that shows Paul Rudd's titular hero facing off with his upcoming nemesis: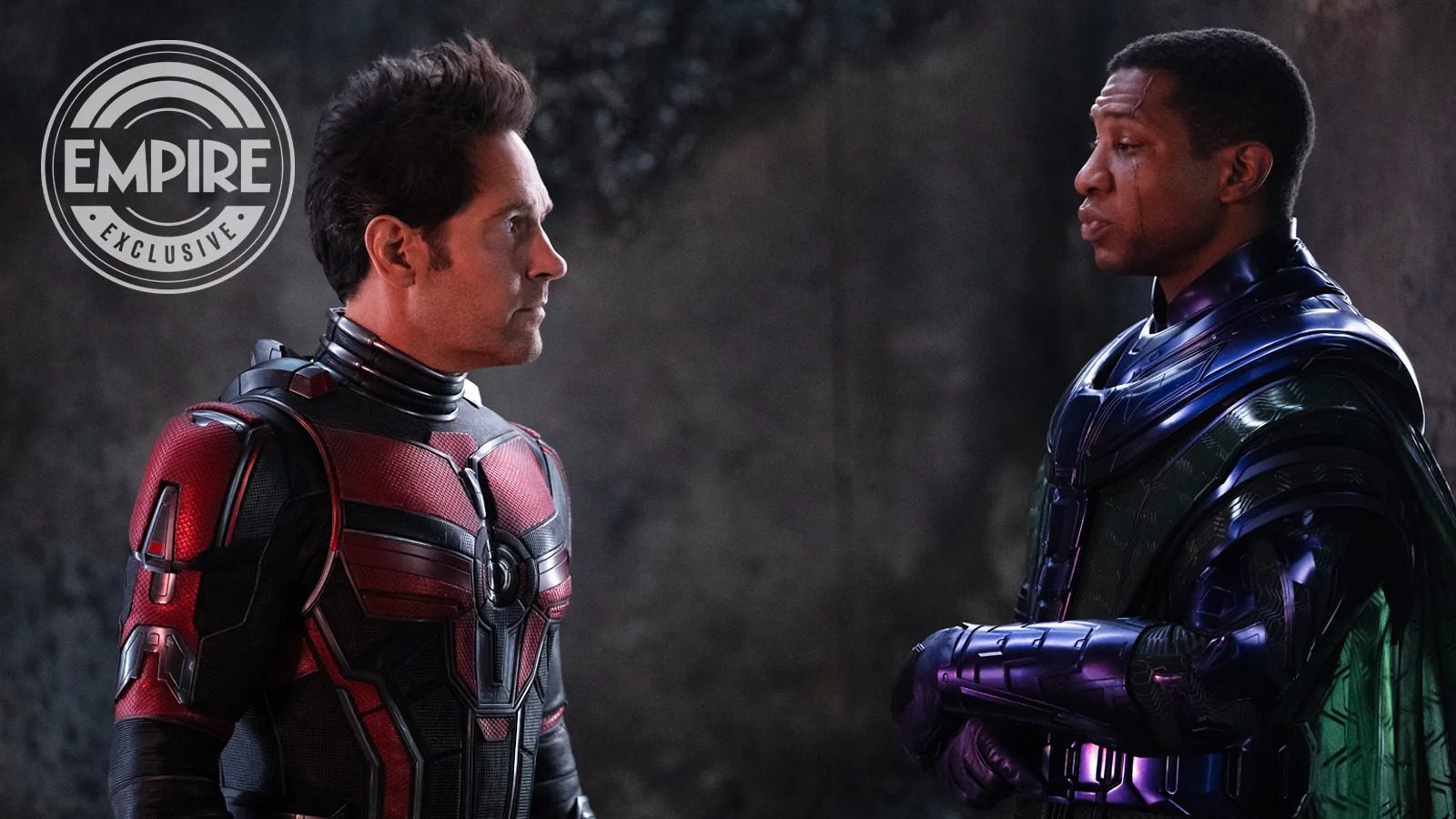 The picture isn't much; it's just a different angle on a clip from the trailer or one similar to it. But Peyton Reed, the director of Quantumania and the previous two Ant-Man films, talks a bit about Kang and his role in this movie and The Kang Dynasty, and it's… also not much.
"I think it has a profound impact on the MCU… Jeff Loveness, who wrote this movie, is writing The Kang Dynasty as well, so there's been a lot of discussion about the impact that this appearance of Kang The Conqueror makes. There are big things in store… Kang The Conqueror in our movie is a very different character [from the version in Loki]… He's someone who has dominion over time, and he's a warrior and a strategist… That's interesting to me: to take the tiniest, and in some people's minds weakest, Avenger, and put them up against this absolute force of nature."
This is stuff we already knew or could guess. Kang is a big deal, and he's going to be the villain in the next Avengers movie, so he's obviously a step up for Ant-Man as a threat. That's not a bad thing; they could mine a lot of stakes and drama from pitting Ant-Man against a villain so far out of his league. They've also got to dance a tightrope in not diminishing Kang before The Kang Dynasty. In Phase 1, Marvel did this by using Thor to establish why Loki is so angry and what drove him to align himself with Thanos. I doubt they can do that with Kang, as it wouldn't seem to make as much sense for him. Perhaps Quantumania is just the first (or second, or whatever) step in Kang's master plan; maybe he'll even pull a Xanatos Gambit and get what he wants despite Ant-Man technically winning. Demonstrating that he's a brilliant strategist would set up a different kind of threat for the MCU. (Remember when they did something like that with Loki in Thor: The Dark World, and then Ragnarok came along and said, "Nah, he's just an idiot"?) They've got their work cut out for them on that score after the ridiculous buffoon they made out of the first Kang variant on Loki.
Do you think Kang will be a good MCU villain? Are you looking forward to Ant-Man and the Wasp: Quantumania? Will Kang kill Scott Lang so Cassie can become the new Ant-Man? Let us know in the comments, and stay tuned to Geeks + Gamers for more Marvel multiverse madness!
Thanks again to Empire for the image and info!