Movies
New Once Upon a Time in Hollywood Trailer Arrives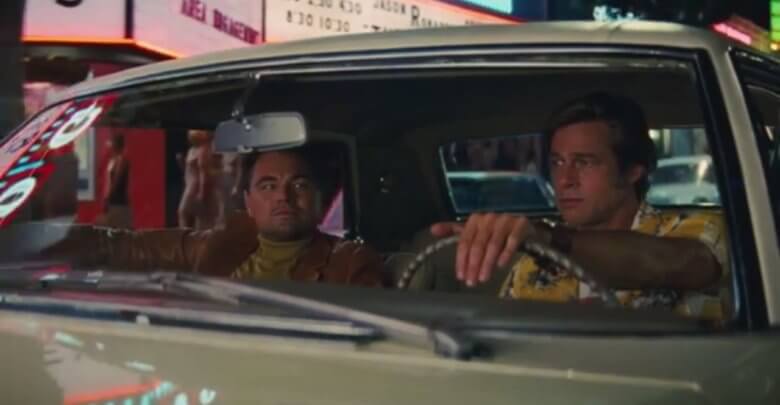 On the eve of the film's premiere at the Cannes Film Festival, the full trailer for Quentin Tarantino's Once Upon a Time in Hollywood has been released. The new Once Upon a Time in Hollywood trailer has far better glimpses of all the major cast members in this film, particularly Al Pacino's Marvin Schwartz, who is enthused about a Rick Dalton (portrayed Leonardo DiCaprio) double-feature. I was very excited about the former Michael Corleone actor being involved in this movie, and based on the footage, it doesn't look like he disappoints. In addition, we get some more insight into DiCaprio's arc in this film, when he is told how he was hired to be an actor and not a TV cowboy, as he reconciles himself with feeling like a has-been, a fear I'm sure occasionally permeates the psyche of actors even in modern times.
As Dalton deals with this career crisis, the Once Upon a Time in Hollywood trailer shifts focus to Brad Pitt's Cliff Booth, who appears to have encountered Damon Herriman's Charles Manson. From the looks of things, the fact that he's only a stuntman and not "an actor" makes him susceptible to Manson's "family," but knowing Tarantino, I'm sure the filmmaker has a few tricks up his sleeve, a few of which he's evidently asking critics to keep hidden – something that I believe is a tall order, considering the movie is several weeks away. That being said, judging by the reviews, it seems as though this film will be something special. I can't wait to see what this legendary auteur brings us when Once Upon a Time in Hollywood opens this July. Then we turn our attention to  Tarantino's Mark L. Smith-scripted Star Trek film, assuming that project comes to fruition.
Do the Once Upon a Time in Hollywood trailer and reviews make you excited for Tarantino's 9th film? Let us know in the comments and stay tuned to Geeks + Gamers for more movie news!