New Scream Poster and Images Revealed
Ghostface may not be on movie screens this Halloween season, but he wants us to know he's out there. Earlier today, Paramount and Spyglass released the official poster for Scream, which isn't called Scream 5 or Scream-Colon-Subtitle because this is how sequels are titled nowadays. Then, Entertainment Weekly showed a series of exclusive images from the film, which releases on January 14, 2022. The article accompanying the pictures has a bunch of quotes from the cast and crew that don't say anything we haven't heard before or just assumed. (In this one, Ghostface starts killing teenagers in Woodsboro; who'd have guessed?) Scream is directed by Matt Bettinelli-Olpin and Tyler Gillett, who are stepping in for the late Wes Craven, who's been at the helm of every film in the series. Neve Campbell, Courteney Cox, and David Arquette return as Sidney Prescott, Gale Weathers, and Dewey Riley from the previous installments, as does Marley Shelton, who played a deputy in Scream 4. The returning players are backed up by an army of young people I've never heard of till now, plus Jack Quaid from The Boys. Check out the Scream poster and Entertainment Weekly's exclusive pics below: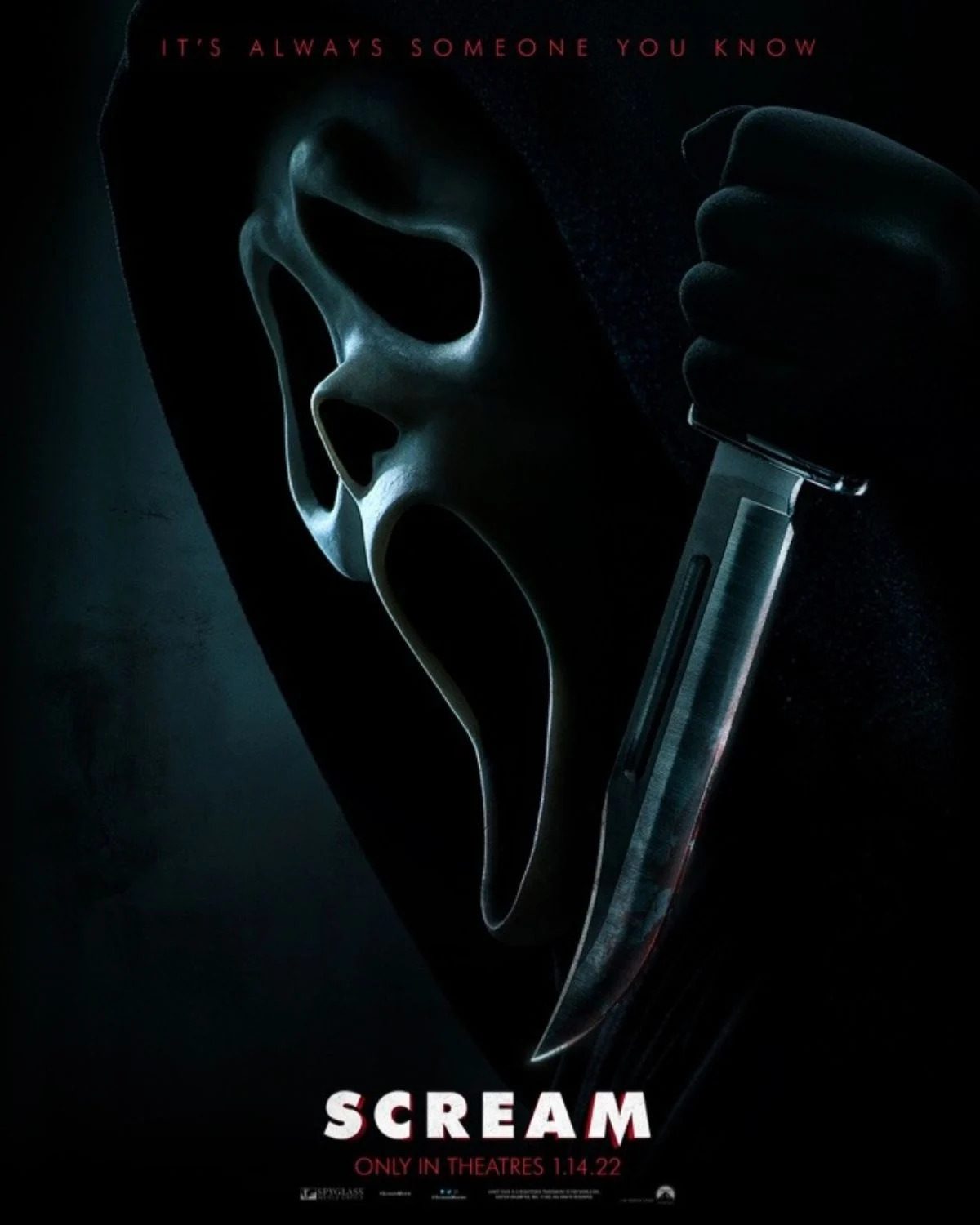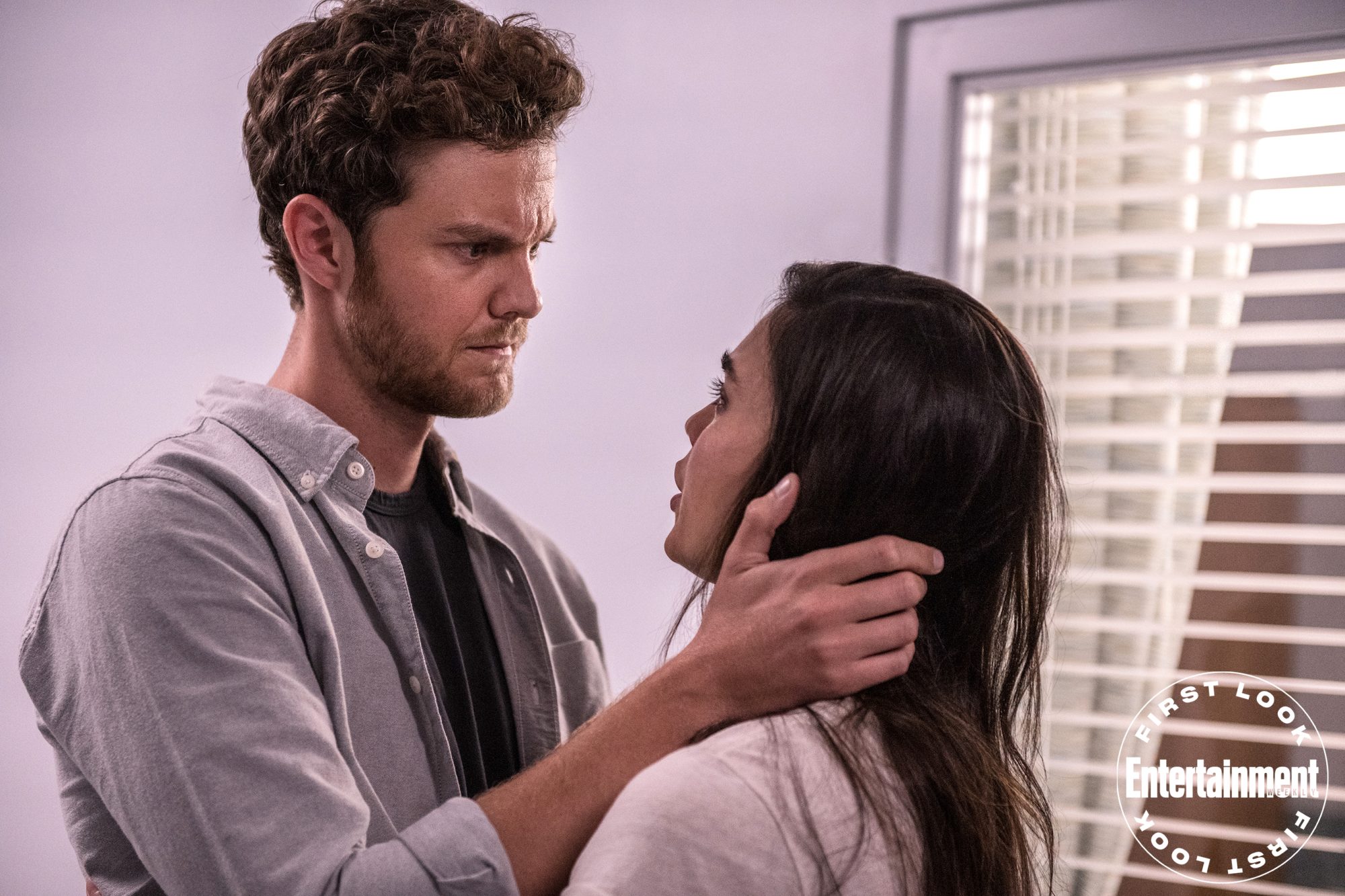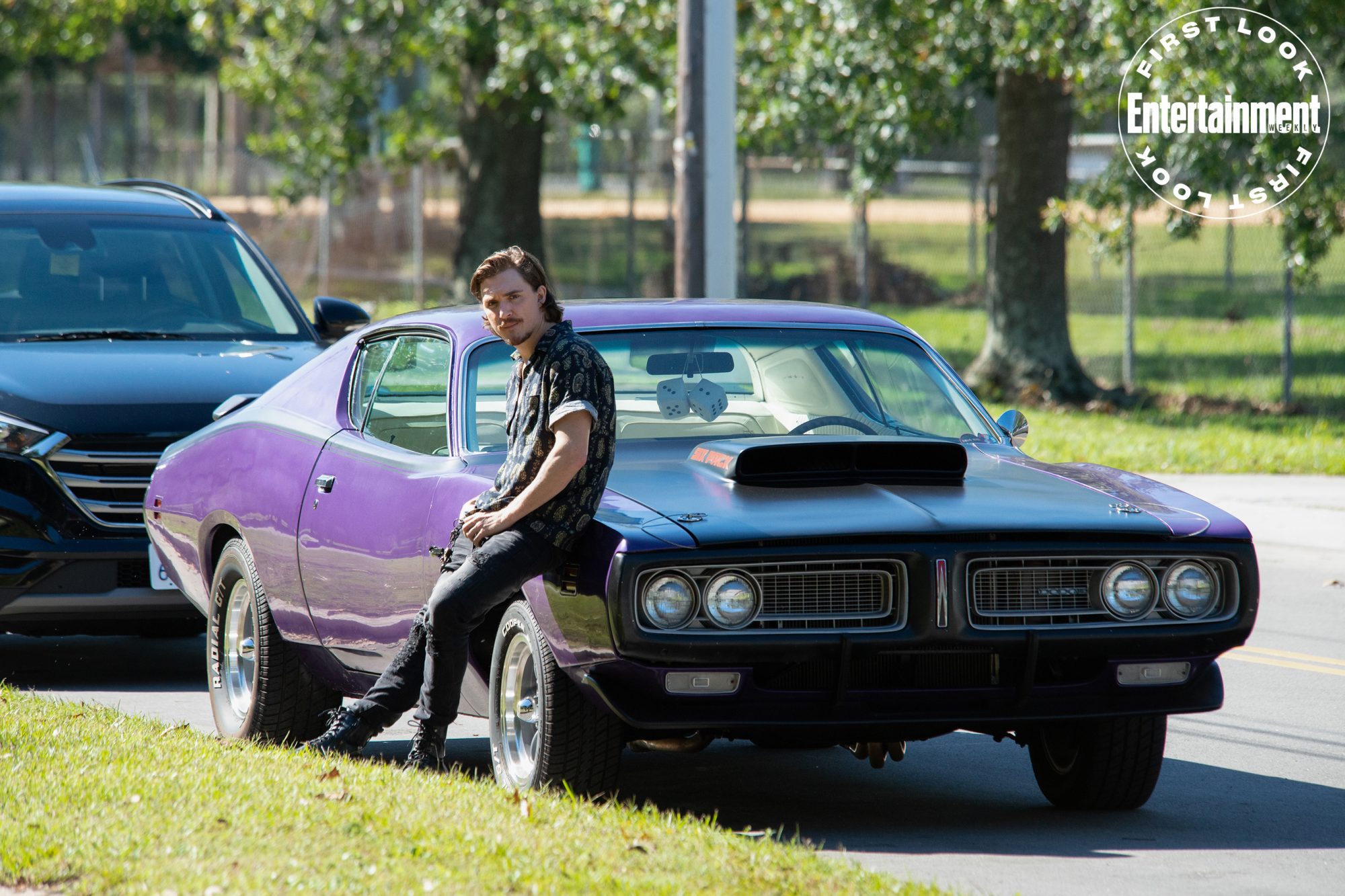 The poster is fantastic. It's simple, features series symbol Ghostface, and promises a new killing spree. I'd much rather see Ghostface than a bunch of teenagers (or twentysomethings playing teenagers) who are here to be his victims. More importantly, though, the tagline "It's always someone you know" plays up the mystery aspect of the film, which is one of the best parts of the Scream movies. These are whodunits as much as they are slasher flicks, and half the fun of your first watch is putting the clues together and figuring out who's wearing the mask and cloak this time. (This is something Scream 3 screwed up with that stupid voice recorder machine.) The Entertainment Weekly pictures are mostly fine – just random stills of people standing around looking like they're being stalked by a serial killer in a cheap Halloween outfit. The behind-the-scenes shot of the directors and producers is significant in that it shows Kevin Williamson with gray hair, driving home how long this franchise has been with us; remember when he was the new kid at the horror table? The same is true for David Arquette, the boy-faced dope of a deputy in the first film who now looks like a grizzly outdoorsman. I do love that shot of Ghostface; it speaks to how iconic that figure has become that all we need to get excited is to see him standing in a hallway, no knife required. And if I'm not mistaken, Melissa Barrera is wearing one of the same outfits Sidney wore in Scream 2, or at least something close to it, in the picture of her standing in the doorway. Does this suggest that she's the main newbie? Or is it an indication that Scream-5-Which-Is-Just-Called-Scream will have a lot of nods to the older films? It's a shame they couldn't get this one out for Halloween, but a cold January night can be creepy too.
What do you think of the Scream poster? Do the Entertainment Weekly images do anything for you? Am I the only one hoping that diversity t-shirt gets soaked in blood at some point? Let us know in the comments and stick around Geeks + Gamers for more movie news!