Video Games
Nintendo Direct – September 2018
Nintendo Hosts a Host of Reveals!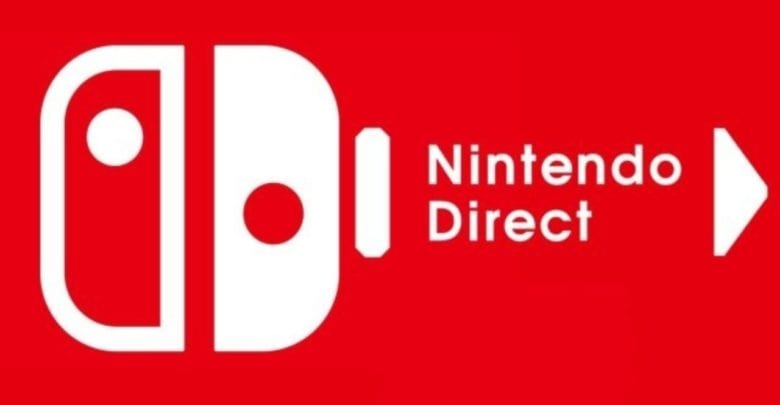 After being delayed by the unfortunate forces of Mother Nature, Nintendo's September Direct dropped yesterday with no shortage of announcements – some of which were surprises from out of nowhere! Kicking off the digitally streamed festivities was the unanticipated announcement of Luigi's Mansion 3 (which is currently a working title). The hit spooky adventure game starring Mario's younger brother is coming to the Nintendo Switch in 2019, and from the short game-play trailer we received, it looks crisp on the new hardware. Continuing with the younger plumber love, was the announcement that the previously announced port of the original GameCube Luigi's Mansion onto the Nintendo 3DS will now have the option of co-op multiplayer via two game cartridges, as well as a dedicated boss battle mode through 3DS Download Play for multiplayer spectral smashing! Luigi's Mansion 3DS will arrive just in time for Halloween, on October 12.
Continuing Nintendo's current theme of remasters and ports is Kirby's Epic Yarn, originally for the Nintendo Wii, coming to the 3DS. The game, which was a hit with younger audiences back in its original release, brings with it all of the fun of the Wii version with the crisp handheld portability of the Nintendo 3DS. Additional 3DS love came in the form of a new release of the popular Mario & Luigi: Bowser's Inside Story + Boswer Jr.'s Journey. In this updated release of Mario & Luigi + Bowser's Inside Story, King Koopa's snarky son Bowser Jr. ends up causing trouble (as Koopas have a propensity to do) and must recruit his fellow Koopalings along his journey to be just like papa. Rounding out the Nintendo 3DS content was Yo-Kai Watch Blasters: Red Cat Corps, and Blue Dog Squad which are both available now and have a new expansion coming soon, the Moon Rabbit Crew.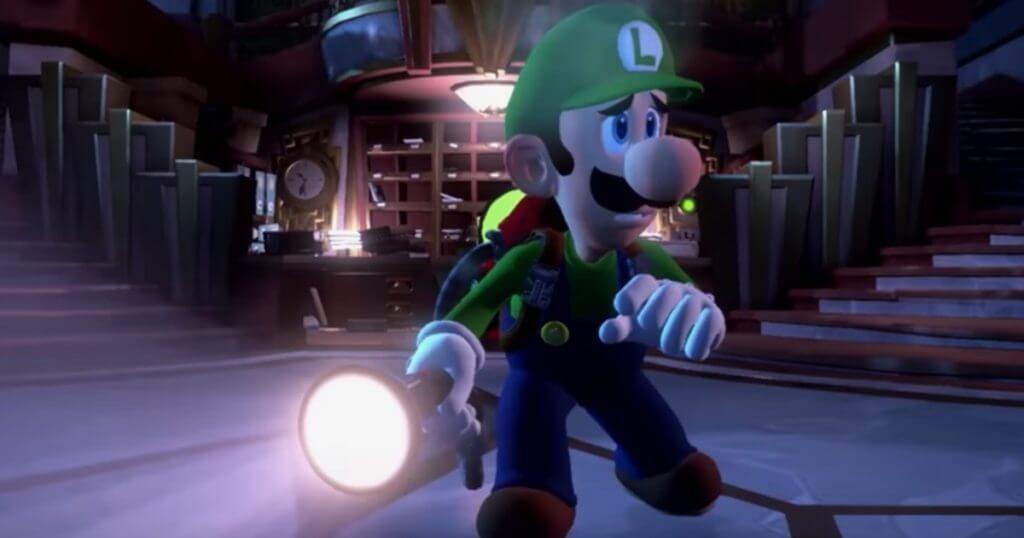 Nintendo then moved into announcements for their hot hybrid console, the Nintendo Switch, starting with a music video-esque trailer for the upcoming Splatoon 2 Ver 4.0 update. The catchy (fishing pun) video showcased new styles for your Squid Kids and Octolings to gear up in, as well as new weapon and stage updates for you to paint the town red or whatever color your team happens to be. Splatoon 2 remains a top seller and popular title for Nintendo, and with the advent of the company's new online service later this month, the game is guaranteed to receive another revival and resurgence in its player base. Another soon-to-be update for one of their most popular titles has new characters joining the Mario Tennis Aces roster: Magenta dinosaur-thing Birdo, Shy Guy, Koopa-Paratroopa, and boss character Petey Pirhana. Jumping from the new to the classic (or more modern classic) Nintendo showcased the upcoming Mega Man 11 for the Switch. The revival of classic Mega Man game-play looks like it brings back true Mega Man quality and challenge level (controller spiking included free with purchase) but with updated visuals and boy are they pretty.
The 90's were a great era for many things — clothing style not among them mind you — and gaming was no exception. Some of the most fun games to play after school at the local pizza joint's arcade were the numerous "beat 'em up" brawlers, many of which were published by Capcom. In continuing the Switch's obtaining of classic 90's era games onto its eShop, Capcom is bringing a collection they are dubbing Capcom's Beat 'Em Up Bundle. The collection includes several classic arcade games from the publisher including Final Fight, King of Dragons, Captain Commando, Knights of the Round, and Warriors of Fate. Also included are two new titles in Armored Warriors and Battle Circuit. The side-scrolling, beat 'em up action will arrive on September 18.
Something that I, as a former Nintendo Wii U console owner, have greatly appreciated on Nintendo's part is the release of deluxe editions of many of the failed console's best games – titles that were fantastic but received hardly a fraction of the notoriety they deserved due to the console they were tied to. New Super Mario Bros. + New Super Luigi U is the latest in the line of Wii U games to receive a second chance at life on a more widely popular, and ultimately superior, platform. The deluxe edition adds in new playable characters Toad and Toadette, who can turn into Peachette (she then plays like Peach did back in Super Mario Brothers 2 with the gliding) through the acquisition of a Super Crown item, and the Super Luigi U introduced Nabbit who takes damage from neither enemies nor obstacles for an easy breezy run through the levels. As should be expected based on the title, New Super Mario Bros. + New Super Luigi U Deluxe Edition comes with the New Super Luigi U add-on which brings more than 100 new levels to the game for even more hours of multiplayer, side-scrolling family fun.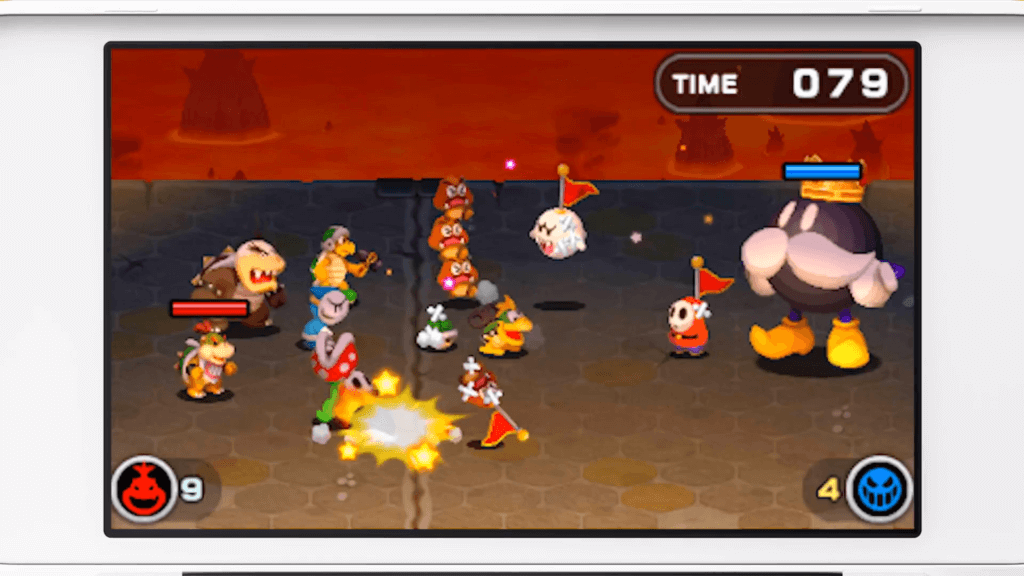 A volley of smaller, brief announcements came in the form of the niche hit game Katamari Damacy, which is coming to the Nintendo Switch this winter as Katamari Damacy REROLL  with brand new gyro controls and utilizing the joy-con's HD rumble features. New wireless NES classic style controllers will be coming to the Nintendo Switch to be used when playing the many existing NES arcade titles as well as those coming in tandem with the launch of the Nintendo Switch Online service. The controllers will be released as a 2-pack for $59.99 and will charge via the Switch's dock just as you would charge your joy-con controllers. One of the more surprising brief announcements came from GameFreak's newest title, Town (working title), an RPG that takes place entirely within a once-peaceful village that comes under the assault of monsters. As one of the villagers, it is your calling to fend off these beasts and enlist the aid of other villagers to do so. While we saw very little about this title, in particular, I for one am excited to play anything that GameFreak has their veteran hands on.
It has been no secret that people are excited to see more features announced for November 16th's Pokémon Let's GO Eevee and Pikachu versions. The stream showcased some new features for enthusiastic trainers to whet their appetites with, including the ability to change your main partner Pokémon's hairstyle through the use of the Nintendo Switch's touch screen, and new Secret Technique moves that are exclusively usable by your starting partner Pokémon. These Secret Techniques will be multi-purposeful, including removing obstacles, so just as with Pokémon Ultra Sun and Ultra Moon, we no longer have to waste a slot in our team for a Pokémon whose sole purpose is to use HM moves – praise Arceus! Also showcased was the just announced Pokémon Let's GO Nintendo Switch bundle which comes with one of the two games, a Poké Ball Plus controller, and a collectors edition console featuring Eevee and Pikachu themed joy-con controllers and Switch dock set. The bundle will be available for a limited time and will retail for $399.99, on sale day-in-date with the release of the games, so head to your local retailer or hop online and get yours spoken for while they last!
For months, powerhouse developer Blizzard hinted at and teased players with the possibility of playing the dungeon-crawling masterpiece that is Diablo III on their Nintendo Switch consoles, and not long ago we received confirmation of just that. Now you and up to three other players either locally or online can storm the gates of Hell and go on a demon slaughtering rampage of might and magic with Diablo III The Eternal Collection for your Nintendo Switch. The Switch edition comes with unique features including an exclusive transmog that transforms you into the King of Evil himself, Ganondorf – Diablo had better watch his back! Also included with the Switch version is amiibo compatibility, which summons tough foes for you and your party to tackle together.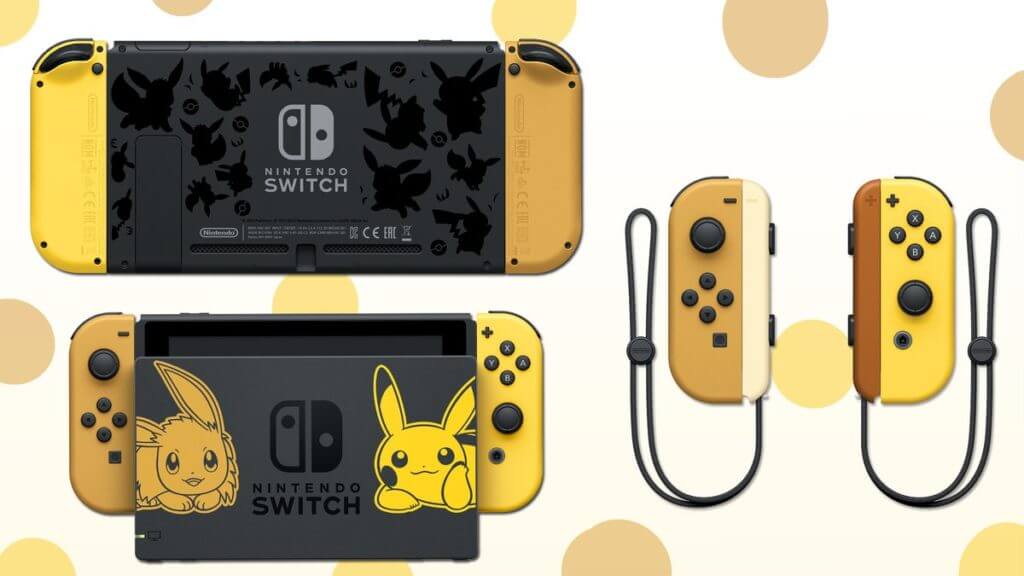 Some things are axiomatic with Nintendo home consoles: a Legend of Zelda game, Mario Kart, Super Mario Bros., a Super Smash Bros. title, and Mario Party. Now, over one year into the Switch's lifecycle, players have been waiting for the next friendship and family destroying entry in the Mario Party franchise, and at E3 we got our wish. Players will get what they asked for when they party-up for a night of shoving, dice-rolling, and probably several drinks of questionable levels of alcohol content to play the October release of Super Mario Party. The newest entry in the hit party game franchise brings things back to the classic Mario Party game-play (none of this same-cart and working together nonsense, I'm playing this to bring ruin upon every relationship – as it should be) and adds in online multiplayer and the ability to connect multiple Switch systems together for mayhem in a new mode dubbed Toad's Rec Room. Super Mario Party also brings 80 brand new minigames, undoubtedly making use of the Switch's joy-con controls.
Also showcased, at long last, was more footage for the upcoming Nintendo Switch Yoshi title, which also finally received an actual title, Yoshi's Crafted World, and goodness does it look adorable. The game allows you to flip the perspective of the camera as well as rotate many parts of the game's levels to uncover hidden collectible items and enemies, and also locate ways passed obstacles. You can also play the levels completely in reverse for more unique experiences and co-op fun. Yoshi's Crafted World is coming exclusively to the Nintendo Switch in Spring 2019. Ubisoft's recently released Starlink: Battle for Atlas had already been announced to contain Star Fox content solely for the Switch version of the game, and the Direct revealed the addition of Fox's rival Star Wolf as well.
Another round of mini-announcements came in the form of Cities Skylines, Civilization VI, and a number of hit tabletop games from Asmodee coming from PC to the Switch. The tabletop titles include: Carcassonne in December, The Lord of the Rings: Living Card Game in April 2019, Pandemic in March 2019, with CATAN Universe and Munchkin coming soon as well. With the Switch's unique hybrid capabilities, it is the perfect platform for titles like these, and there is no shortage of similar titles that could be added in the future (Hearthstone anyone?). Ubisoft's ever-popular dancing game Just Dance 2019 comes to the Switch on October 23rd, EA Sports' FIFA 19 arrives on September 28th, and the latest in Sega's character racing series – Sonic Team Racing is arriving on the Switch this Winter. NBA 2K19 just released and is available now, and more interestingly NBA 2K Playgrounds 2 is also coming soon. Lastly, LEGO DC Super-Villains will be released right before the villainous Halloween festivities on October 16th.
Daemon X Machina: A Tale of Blood and Steel, an anime-styled game where you jump into a giant, customizable mech suit to fend off other invading robots and mechs, was announced for the Switch as well. You can exit the mech at any time and explore the battlefield on foot, also customizing your human character and their skill tree. Team up in 4-player online co-op to take on giant bosses in 2019. Sticking with the sci-fi theme, was the announcement that the popular MMO action game, Warframe is coming to Nintendo Switch. I am curious to see how it runs on the Switch that, while impressive by Nintendo console standards, is under-powered when stacked up against the other Big Two. RPG fans have a lot to be excited for, as the timeless classic DS game The World Ends With You is coming on October 12th, and fans of Monolith Soft's masterpiece Xenoblade Chronicles 2 will finally receive the last round of content including the Torna the Golden Country prequel story expansion on September 21st, however if you already have the Xenoblade Chronicles 2 Expansion Pass you'll get access to it a full week early and be able to play it today on September 14th!
Super Smash Bros. players are a finicky bunch of brawlers. When a new game gets announced, we want to know who the new characters are and we want to know yesterday. While we were all undoubtedly hoping for a host of new reveals for the December release, we did just have a dedicated Smash Bros. Direct not long ago, so we really can't complain (we still will though) that this Nintendo Direct only brought a solitary reveal with it in the addition of Animal Crossing favorite Isabelle to the ever-growing and record-breaking roster. Speaking of Animal Crossing, a final tease at the end of the Direct revealed that a new Switch entry in the franchise is on the way.
Yet another announcement that seemingly came from out of nowhere was the treasure trove of Final Fantasy franchise content that is coming to the Switch. The GameCube co-op hit Final Fantasy Crystal Chronicles is getting an HD Remaster edition bringing all of its former cooperative goodness with no Link Cables required! But the FF content didn't stop there as it was also revealed that not one, not two, not even three, but four Final Fantasy entries from days gone by are coming to Nintendo Switch: the fan-favorite (but not the best entry – sorry not sorry) Final Fantasy VII, Final Fantasy IX (here's the best), and Final Fantasy X-X2 HD Remaster as well as Final Fantasy XII Zodiac Age are all coming in 2019. I bet you thought that was it for Final Fantasy content, didn't you? Well, you'd be wrong (just as I was) because Final Fantasy XV Pocket Edition HD was announced and simultaneously released on the Switch eShop, with World of Final Fantasy Maxima coming on November 6th, and Chocobo's Mystery Dungeon EVERY BUDDY! coming this winter.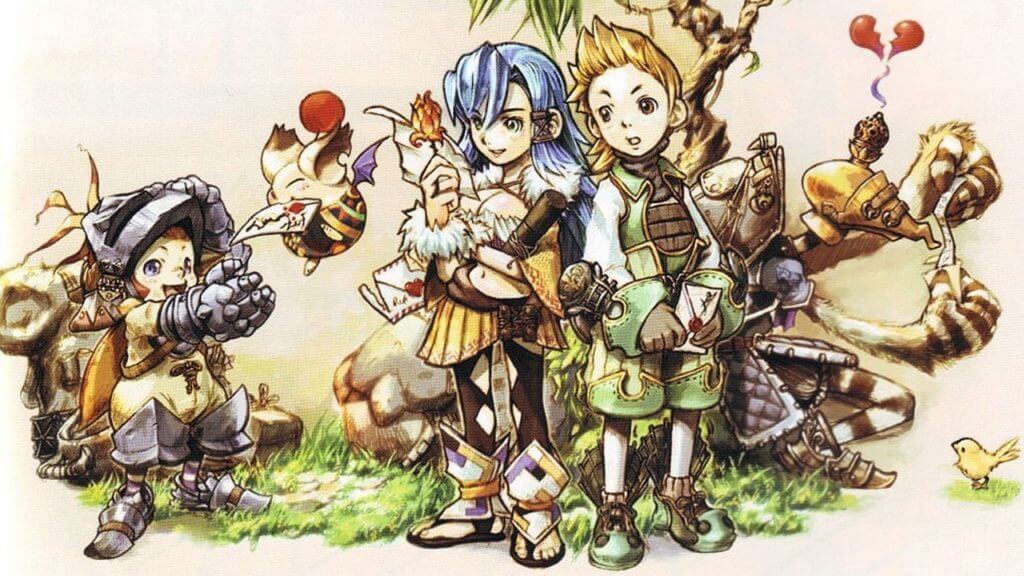 A lot of these games feature online multiplayer modes and Nintendo spoke briefly about the details of their September 18th release of the Nintendo Switch Online service – bringing Nintendo finally into 2018 (well, almost, we won't talk about their idea of…ahem…voice chat) with a paid online service that will hopefully result in stronger servers for their online multiplayer games. The service comes with four payment options:  1-month for $3.99, 3-months for $7.99, or 12-months for $19.99, and also has the option of a 12-month Family Plan for those with 2 or more accounts for $34.99. In addition to the obvious ability to play games online with others, the service comes with Nintendo Entertainment System games that have been given new online features, Cloud Save Data (for developers who opt-in to this feature), and compatibility with the Nintendo Switch Online Smartphone app for voice chat (again, I don't want to talk about it) and also adds enhancements when playing certain games.
Nintendo digitally vomited at us with this Direct, showcasing and revealing a larger quantity of titles than is customary for these streams. To be fair, the lion's share of the games revealed had exceedingly brief trailers or videos associated with them, but it was still a wealth of content to take in nonetheless. While some Nintendo fans may feel underwhelmed by the minimal Super Smash Bros. and Animal Crossing reveals, I feel that the number of surprise reveals in Luigi's Mansion 3, New Super Mario Bros. + New Super Luigi U Deluxe Edition, and the library of Final Fantasy ports all sum up to a solid September Nintendo Direct. With the fall release season for video games now underway, we'll no doubt see at least another one or two of these before the holidays, and maybe, just maybe, we'll get the Waluigi announcement for Super Smash Bros. – fingers crossed and stay tuned to Geeks + Gamers for all of your future Nintendo Direct coverage!