Nintendo Pictures to be Formed After Dynamo Pictures Acquisition
Nintendo's new animation studio could lead to movies, shows, and expanded presence of story in games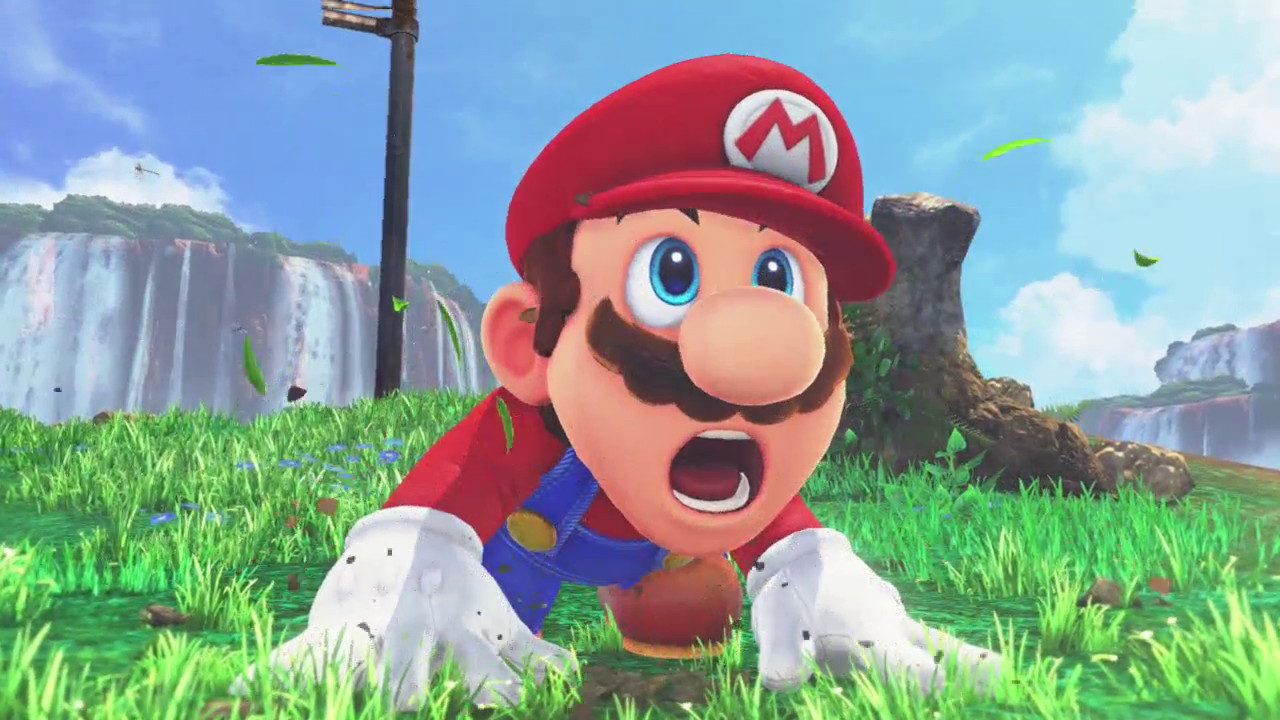 Nintendo has just acquired animation studio Dynamo Pictures to "strengthen the planning and production structure" of Nintendo IP visual content. Dynamo Pictures will be renamed Nintendo Pictures following the acquisition on October 3rd and will "Focus on development of visual content utilizing Nintendo IP," as Nintendo's acquisition notification states. The deal doesn't officially close until October 3rd this year. Still, with 100% of the outstanding shares being acquired, you can bet Nintendo has some animation projects already in pre-production. When most people think of visual animation, films and TV shows often come to mind. Nintendo will, no doubt, want to capitalize on having this in-house studio for Nintendo-branded movies and shows. Still, in-game cinematics will most likely comprise a large part of the newly acquired animation studio, as we'll get into.
What Has the Animation Studio Worked On in the Past?
Dynamo was the studio behind the Pikmin animation series, which is on YouTube free of charge. They also worked on numerous 3rd party video game cinematics such as Death Stranding, Monster Hunter, and NieR: Replicant.
Here's a more comprehensive list of game cinematics Dynamo Pictures has helped produce.
Death Stranding: Director's Cut (2021)
NieR Replicant ver.1.22474487139… (2021)
Death Stranding (2019)
Déraciné (2018)
Yakuza: Kiwami (2017)
Persona 5 (2017)
Monster Hunter: Stories (2016)
King of Fighters XIV, The (2016)
Dark Souls III (2016)
Devil's Third (2015)
Ninja Gaiden Sigma 2 (2013)
Lollipop Chainsaw (2012)
Catherine (2011)
Shadows of the Damned (2011)
Last Story, The (2011)
Gods Eater: Burst (2010)
Quantum Theory (2010)
N3II: Ninety-Nine Nights (2010)
Metroid: Other M (2010)
Suzumiya Haruhi no Gekidō (2009)
Lost Odyssey (2007)
Opoona (2007)
WWE Smackdown vs. Raw 2007 (2006)
Raw Danger! (2006)
Saint Seiya: The Hades (2006)
Tengai Makyō III: Namida (2005)
WWE Smackdown vs. Raw (2004)
Michigan: Report from Hell (2004)
Ninja Gaiden (2004)
Deep Freeze (1999)
And here's a list of films and shows Dynamo has helped produce:
AFTERLOST (TV) : 3DCGI (eps 1-12), Photography (eps 1-12)
Appleseed XIII (TV) : CG Animation Production (ep 1)
ARP Backstage Pass (TV) : Animation Production
Back Arrow (TV) : CG Production (22 episodes, eps 1-15, 17-21, 23-24)
Dragon Ball Super: Super Hero (movie) : Production Cooperation
Earwig and the Witch (special) : Production Assistance
Ensemble Stars! (TV) : CG Animation (eps 21-22), CG Production Cooperation (ep 2)
Evangelion: 2.0 You Can (Not) Advance (movie) : Evangelion Modeling
Garo: Divine Flame (movie) : 3DCGI
Giovanni's Island (movie) : Motion Capture Studio
Harlock: Space Pirate (movie) : Additional Production
Kingsglaive: Final Fantasy XV (movie) : CG Production
Late Night! The Genius Bakabon (TV) : 3DCGI (ED2; ep 4), Motion Capture (ED2; ep 4)
Maquia – When the Promised Flower Blooms (movie) : 3DCGI
Monster Strike Animation the New Series (ONA) : Animation Production (eps 25-37, 51-57)
One Piece: Baron Omatsuri and the Secret Island (movie 6) : Computer Graphics
Onihei (TV) : Photography
(The) Price of Smiles (TV) : 3DCGI (OP; eps 1-12), Production
Prologue of Blame! (OAV) : Associate Production Studio
Resident Evil: Infinite Darkness (ONA) : Motion Capture
SD Gundam World Heroes (ONA) : CG Modeling Assistance (eps 8, 16)
Tropical-Rouge! Precure (TV) : CG Production Cooperation
TsukiPro the Animation (TV) : 3DCG Production
Yo-kai Watch: Sora Tobu Kujira to Double Sekai no Daibōken da Nyan! (movie) : VFX
Yuri!!! on Ice (TV) : 3DCGI (eps 1-4), CG Modeling
Some titles that stick out for me are Studio Ghibli's Earwig and the Witch and the Final Fantasy XV Kingsglaive film.
Dynamo is Mostly a 3rd-Party Studio
You may have noticed that Dynamo has functioned primarily as a 3rd party animation studio, not a 1st party publisher. They have an extensive history going back to 2004, working on both game cinematics and films, making them a perfect get for Nintendo. Nintendo's presence in Hollywood is becoming more prominent in recent years due to live-action films such as Detective Pikachu and the upcoming Mario movie starring Chris Pratt. It's almost a given that Nintendo will capitalize on their new in-house animation studio to publish 1st party films themselves. I also expect bite-sized offerings like the Pikmin series to be produced through a paid subscription or the Nintendo online subscription, or even free like Pikmin itself was.
More Cinematics in Nintendo Games?
Perhaps Nintendo will get the most use out of their animation studio in their games. Several Nintendo franchises like Pokémon and the core Mario games have had a sparse presence of cinematics. This could be due to the gameplay-centric philosophy of these 1st party Nintendo games, a philosophy directed by Shigeru Miyamoto himself. Still, it could also have been careful management of resources. With their own highly experienced animation studio right there in-house, I wouldn't be surprised if we saw a jump up in cutscene quality and quantity in Nintendo games in the future. This increase in visual animation could also coincide with more story in Nintendo's 1st party games in general.
More Story in Future Nintendo Games?
Shigeru Miyamoto has long insisted that story often bogs a video game down and isn't a necessary component. With fresh faces rising in Nintendo and Miyamoto taking a more hands-off approach in recent years due to age, story may get a new heightened emphasis in the future. Plenty of other senior developers at Nintendo value storytelling and would love to integrate more story into Nintendo's 1st-party lineup. Yoshiaki Koizumi is a legendary Nintendo figurehead in favor of more story. Koizumi is currently on track to be in a position to put as much story as he wants in a Nintendo game, as he's a Nintendo SEO and on the board of directors. You might recognize Koizumi as one of the main presenters in recent Nintendo Directs.
He was also the illustrator who devised the Triforce story concept for The Legend of Zelda: Link to the Past on the SNES. If you're a fossil like myself, you might recognize his evocative artwork from the Link to the Past instruction manual.
Koizumi also directed two of the arguably most story-centric mainline Nintendo games: Legend of Zelda: Majora's Mask and Super Mario Galaxy.
To this day, gamers respect Majora's Mask for its daring time system; in particular, each of the characters of Termina has a unique schedule and does different things at specific times. Rosalina also had a lot of characterization and lore in the original Super Mario Galaxy. This game could be described as the most story-centric of the mainline Marios. And Koizumi isn't shy about wanting to incorporate story in Nintendo games despite being kept from doing so in the past. In an interview with Wired, Koizumi said, "I would sort of try to find sneaky ways to get [story elements] in without them noticing too much."
Anyway, all this developer talk serves to speculate how Nintendo will use this new animation studio. It's not a guarantee that we'll end up seeing a Mario game with 30-minute Final Fantasy cutscenes anytime soon, nor would anyone necessarily want that. But we may see more NPC dialogue in Mario worlds, and more context to fill out such platforming adventures. With this new in-house animation studio, the prospects of a Donkey Kong animated movie or a Mario Galaxy anime series are looking better and better. Heck, Paper Mario could return as a story-centric RPG down the road. Or, this could be a way to save money and consolidate assets and resources; probably a mix of all of the above.