Nintendo Raises the Price of Their Online Service, Backlash Ensues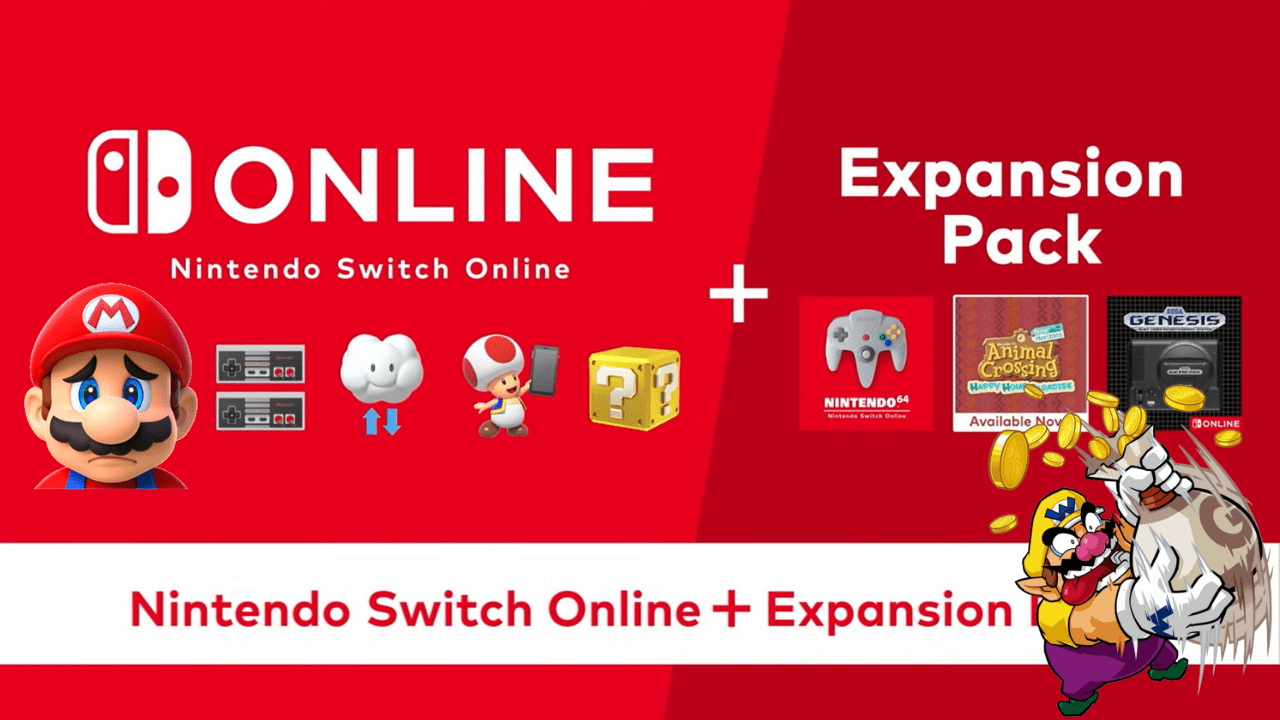 If you'd enjoy the information delivered in video form, we've got you covered as well!
Nintendo, riding a wave of goodwill with the release of the acclaimed Metroid: Dread and the addition of Sora from Kingdom Hearts in Super Smash Bros. Ultimate, followed that up with dropping a deuce on their fans. It's being received as well as a stage 4 pancreatic cancer diagnosis.
Earlier in the day, the Big N announced that Nintendo Switch Online+ Expansion Pack membership, which opens up the emulator for Nintendo 64 and SEGA games that you can practically run on a toaster at this point, along with Animal Crossing: New Horizons' Happy Home Paradise DLC, for the low, low price of $49.99/year! What a steal! Simply a $30 increase to the worst online service in console gaming that will begin October 25th. Oh, but you can buy more cool crap like a Switch controller variant of the classic N64 trident controller or the SEGA Genesis 3-button (cheap bastards couldn't put out the sweet 6-button that would make fighting games functional on the system)!
If, for some reason, you have another Switch in your house, you can sign up for this steal of a deal in the form of a Family Membership (up to 8 Nintendo accounts included) for $79.99/year! You'll have to wait with bated breath on that, though, as there is no timeframe at the moment on that savings!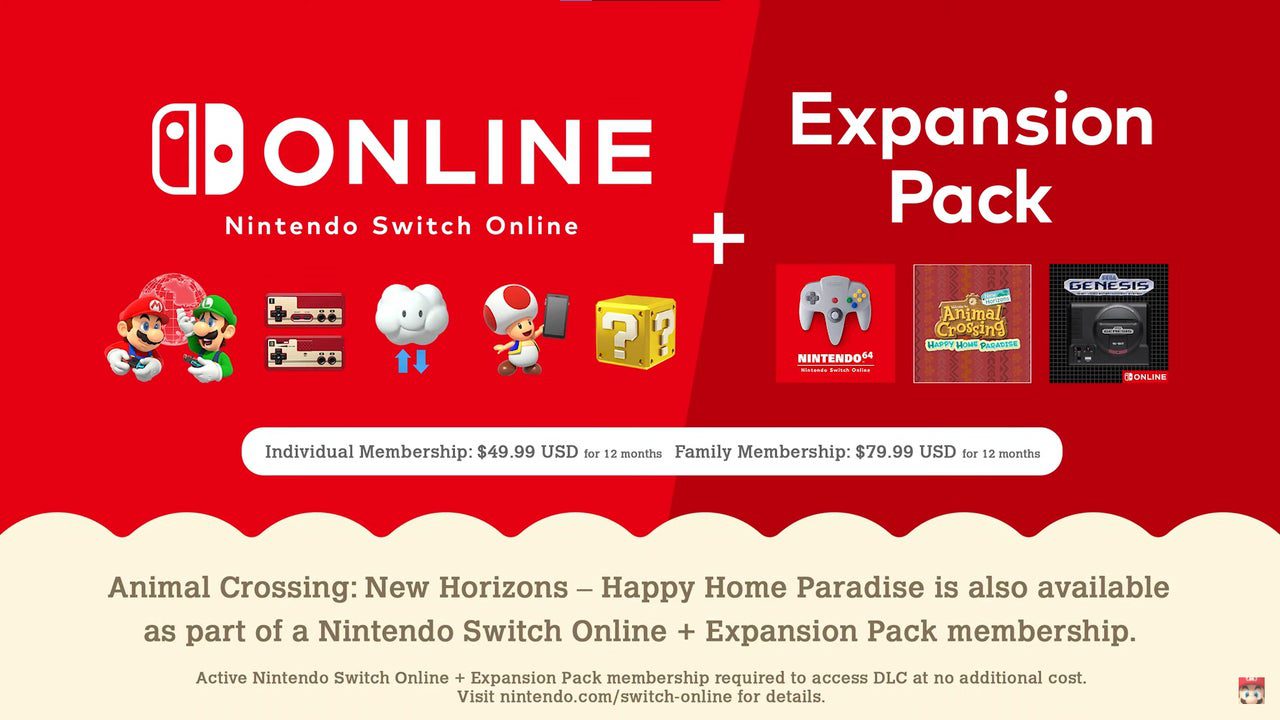 For proper context, the current Nintendo Switch Online membership would run $3.99/month, $7.99/3 months, and $19.99/year. A Family Membership is $34.99/year, so congratulations on doubling the cost of your service. If you like ancient games, you could run them more efficiently and in an online multiplayer setting with the help of Parsec. The games in the Expansion Pack include The Legend of Zelda: Ocarina of Time, Super Mario 64, and Mario Kart 64, just to name a few on the 64 side. Those games have been repackaged and resold so much that they should be on little flyers being handed out on the Las Vegas Strip.
The YouTube announcement video is getting trashed. Currently, it's sitting at a 42% rating – like a certain President – with a 12K upvote to 16K downvote split. It has amassed over 464,000 views, and if you are in the mood for spicy takes, feel free to peruse the comment section; just watch for the Nintendo fanboys overdosing on the copium.
With the cost of everything else going through the roof, I guess it's time for inflation to hit the video game industry. Let's Go, Brandon!