NXT Stand & Deliver Results (2022)
NXT Stand & Deliver Results
NXT Stand & Deliver results and commentary from Danny Damage!
NXT Stand & Deliver Results 2022
WWE mixed it up this year and held the WrestleMania weekend PREMIUM LIVE EVENT for NXT a few hours before Wrestlemania Day 1.  Usually, it would be on the night before, but they're trying to use it to hype everyone up for the bigger show that struggled to sell out its tickets.
Toxic Attraction vs. Raquel Gonzalez & Dakota Kai (Women's Tag Team Championship)
Winners: Kai & Gonzalez (pinfall)
Wendy Choo helped out and prevented any shenanigans on the outside, which aided the recently reunited Gonzalez and Kai to win the belts.
Hayes vs. Escobar vs. Sikoa vs. Waller vs. Grimes (North American Championship)
Winner: Cameron Grimes.
As expected, the first 20-odd minutes were just a video game-style car crash with weapons and high spots. Slimoa Joe, Solo Sikoa to some, took a sunset bomb from a ladder onto another ladder, which didn't look fun. The match also went on an unneeded side quest when all the managers/minions started brawling. To top it off, Grayson Waller just about broke his own arm after elbow dropping a ladder toward the end.
Tommaso Ciampa vs. Tony D'Angelo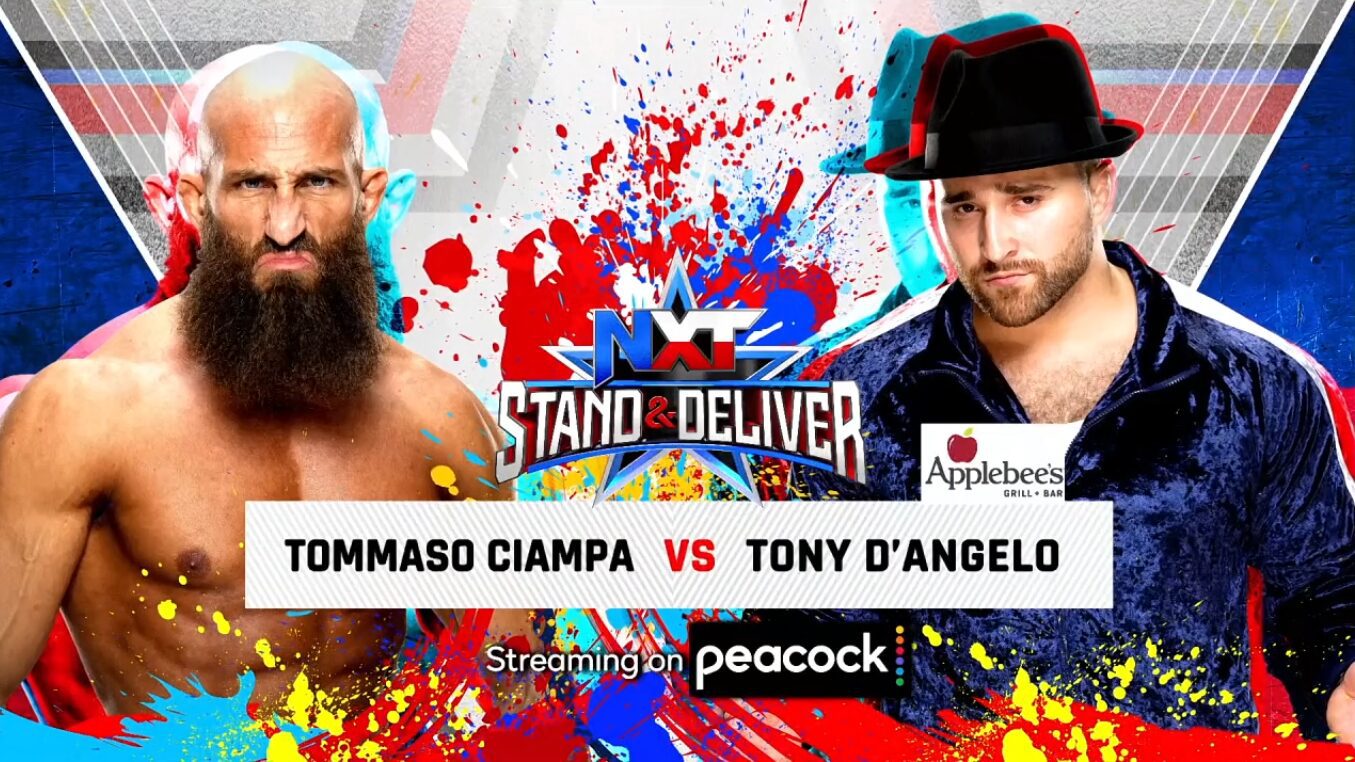 Winner: Tony D'Angelo (pinfall)
Ciampa went into this match as if it was his last ever, but it's more than likely it's just his last in NXT. On his way to the ring, he gave a little nod to both Triple H and Shawn Michaels by emulating their recognizable poses. D'Angelo tried to bring a crowbar into the ring, but the referee caught him and turned his back; this allowed D'Angelo to hit a low blow. He DDT'd Ciampa on the exposed concrete on the outside, rolled him back in, and pinned him. Triple H even came out at the end to give Ciampa a hug and to raise his hand during his sendoff.
Imperium vs. The Creed Brothers vs. MSK (Tag Team Championship)
Winners: MSK (pinfall)
As per usual, triple-threat tag team match rules claim there's a legal man and an illegal man on each team. There's also no disqualification in effect during these match types, so there's no reason for anyone to be stood on the apron. The competitors adhered to these temporary rules before it inevitably devolved into a tornado tag match; then everyone took a turn jumping off of something into a waiting group of catchers, and then MSK pinned Imperium.
Mandy Rose vs. Cora Jade vs. Io Shirai vs. Kay Lee Ray (Women's Championship)
Winner: Mandy Rose (pinfall)
Another 100-mile-per-hour video game cluster fuzz, this time with girl parts included. Cora Jade showed how green she is a few times, but that's more management's fault for pushing day-two-level talent as soon as possible. Mandy Rose retained after pinning Io Shirai.
LA Knight vs. Gunther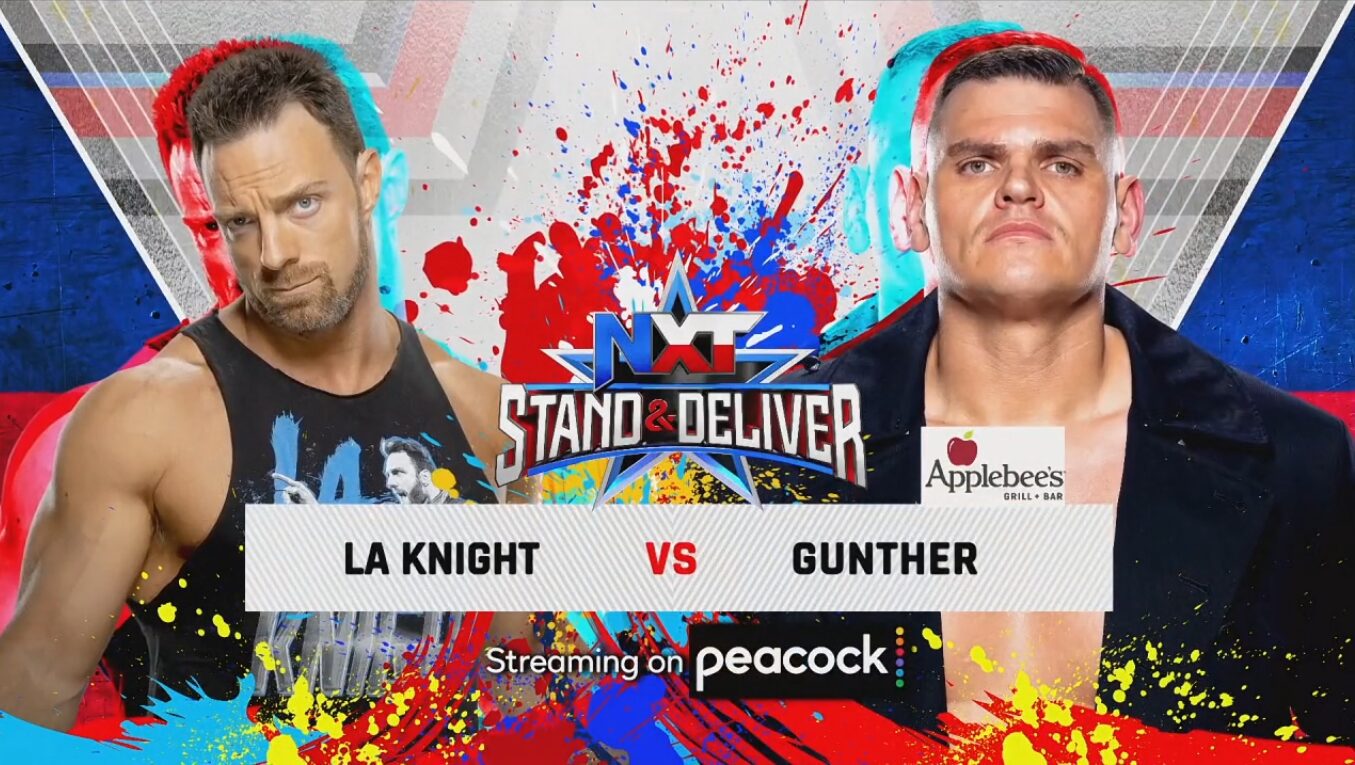 Winner: Gunther (pinfall)
LA Knight took the fight to Gunther, but after getting chopped into a fine paste and power bombed, the match was over.
Dolph Ziggler vs. Bron Breakker (NXT Championship)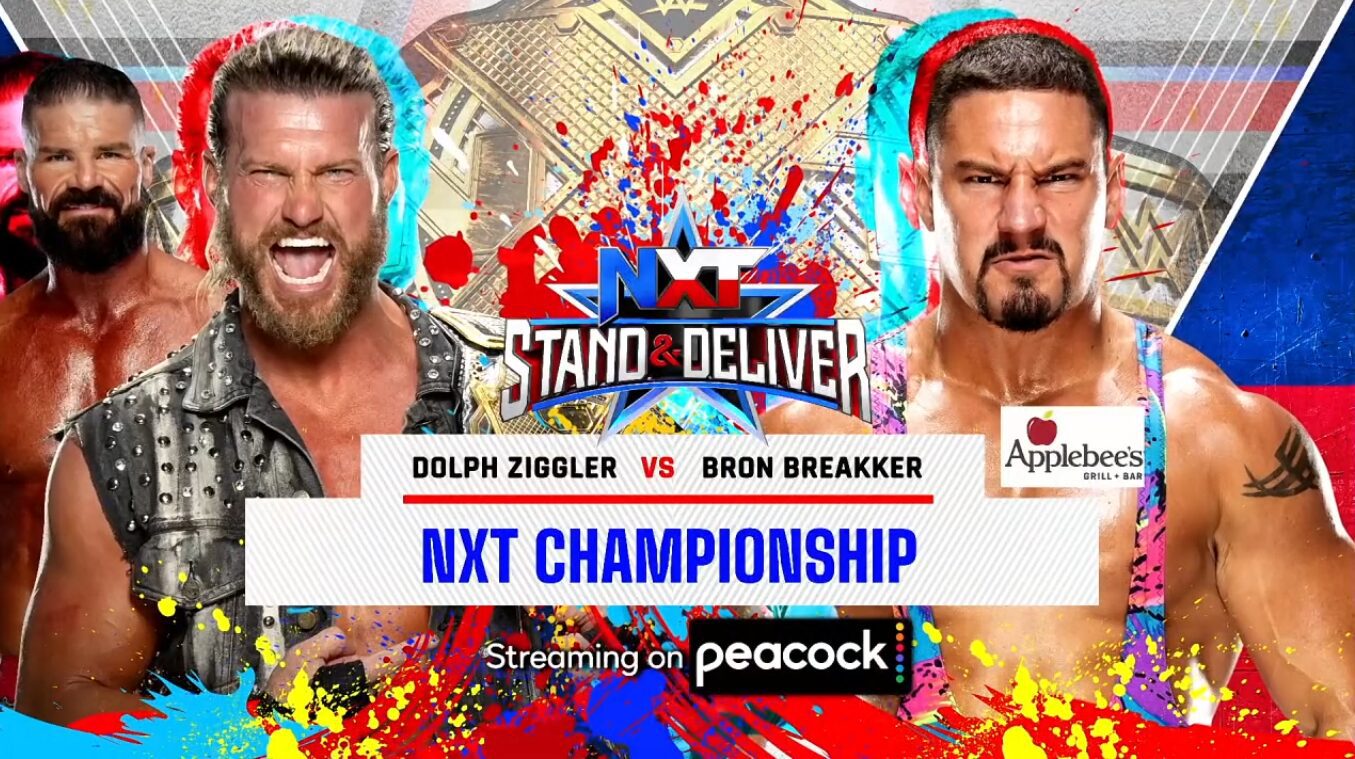 Winner: Dolph Ziggler (pinfall)
Breakker looked like he was going to win the belt back at several points, but it wasn't meant to be. Bobby Roode got himself ejected by the referee early on, but he returned later to pull Ziggler out of the ring from what was certain defeat. The referee was lenient and kept the match going, and Breakker grabbed hold of Ziggler for his finish. The sneaky veteran raked the eyes and pushed the green meathead into an exposed turnbuckle and then finished him off with a superkick.
It's a shame that the Black and Gold version of NXT has been pushing up daisies for some time now. What we're seeing now on a Tuesday is, in fact, NXT 3.0, the original one-hour format that was shit-hot and was sold to the Vultures of Television a few years ago. Although the two-hour televised NXT lost a lot of its charm, and it would often outstay its welcome, it would still be twice as enjoyable as the current colorful clown show.
Unfortunately, NXT is in the same boat as the rest of the big guns of wrestling – that's WWE and AEW – where you've gotta sit through a lot of filler before there's something worth getting excited about.
See ya next time!
–  OLDER RESULTS –
Thanks for reading these NXT Stand & Deliver results! Feel free to get in touch on Twitter, SUBSCRIBE to my YouTube channel, and check out everything else I write about over on: