As the first moon of October rises, we have officially entered into Halloween season. Horror fever runs more rampant at this time of year than hazing rituals at a fraternity house. This month is going to be insane. Movies, video games, and even TV shows seem to be bringing their A-game. I love that we have gotten to the point where there are these months outside of summer and December where a lot of stuff is happening in the geek world. It is going to be a busy, busy month. But first, as always, we can't get to the good stuff coming our way once we address everything that came out the month before.
The big winners from last month at the movie theater were American Made, Kingsman: The Golden Circle, and, far and away the most successful out of all of them, IT. American Made came out at the end of the month, but both Tom Cruise fans and critics seem very pleased with the movie. Early word from the domestic box office isn't looking too great for it, but I hope that both word of mouth and international markets will allow for a profit to be turned on that film. The Golden Circle won big at the box office considering its budget. Despite a polarized critical response, a third entry seems likely given this franchise's unique identity as a mercilessly violent spy caper. Very quickly, we need to cover IT. This was a film I had high hopes for, and I am so happy to see a movie with a smaller budget excel. Full credit for this belongs to its talented young cast and the attention to detail by director Andy Muschietti. That and Gerald's Game on Netflix seem to be making up for the dreadful adaptation of another of Stephen King's works back in August, The Dark Tower. Films like LEGO Ninjago, which has had a tepid response both with audiences and critics (in contrast to the previous LEGO movie entries), was a failure to launch at the September box office.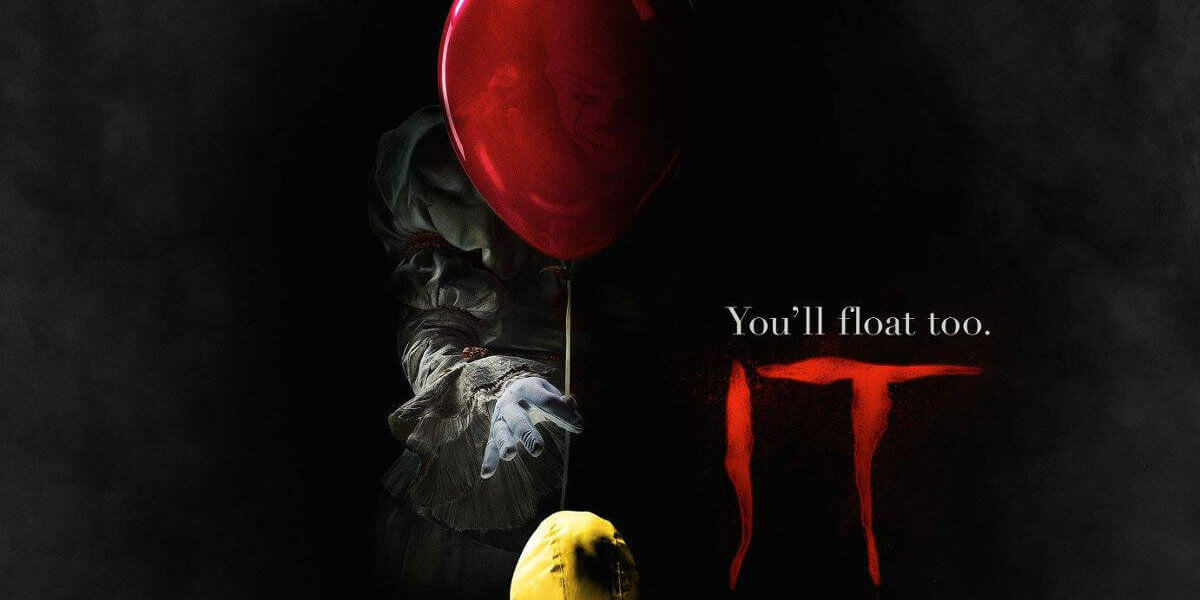 Other films that drew heat both online and in the media are the dreadfully controversial mother!, and the lambasted remake Flatliners. While the latter has its bargain bin fate sealed, the circumstances surrounding the former are more intriguing. mother! was directed by Darren Aronofsky, who is known for injecting disturbing and controversial content into his films. It is headlined by actors and actresses such as Jennifer Lawrence, Javier Bardem, and Michelle Pfeiffer, yet it has quickly become this new focus of scandal for people to pour over. I am very interested to see how it's reputation will change from here on out. I think it has a rather decent chance of becoming a cult film.
When we enter the fall season, one of the highlights is being able to watch fall television! We got quite a bit of new television last month. The Will and Grace revival premiered, we got to see Star Trek: Discovery take off (albeit in confusing fashion given CBS' bizarre distribution method), American Horror Story, the Star Trek inspired show The Orville, The Magic School Bus reboot on Netflix, the final episodes of My Hero Academia's second season, and the show everybody has loved making fun of, Inhumans. There is so much more that I can't possibly cover all on my own, but if I can make a recommendation, it would be My Hero Academia. This show is well on its way to being regarded as one of the best anime shows we have gotten in a long time, and I don't say that lightly.
Now, for video games, Destiny 2, Cuphead, NBA 2K18, Metroid: Samus Returns, Dangonronpa V3: Killing Harmony, Marvel vs Capcom Infinite and the Super NES Classic Edition were the biggest games of note. Ys VIII: Lacrimosa of Dana also came out. It's got some pretty damn good reviews. I'm probably not going to play it myself for a little while, but it does have its fans and I would be remiss if I didn't mention it. Destiny 2 certainly has a wide audience and has found arguably more success than the first one did, but I haven't seen much to entice me. If you are a fan of Destiny, you should get Destiny 2, otherwise I would just stay away and wait until you can grab a game from next month. If you can get them, I think the standouts from last month were Dangonronpa V3 and Cuphead, the latter of which finally came out after seven years of development.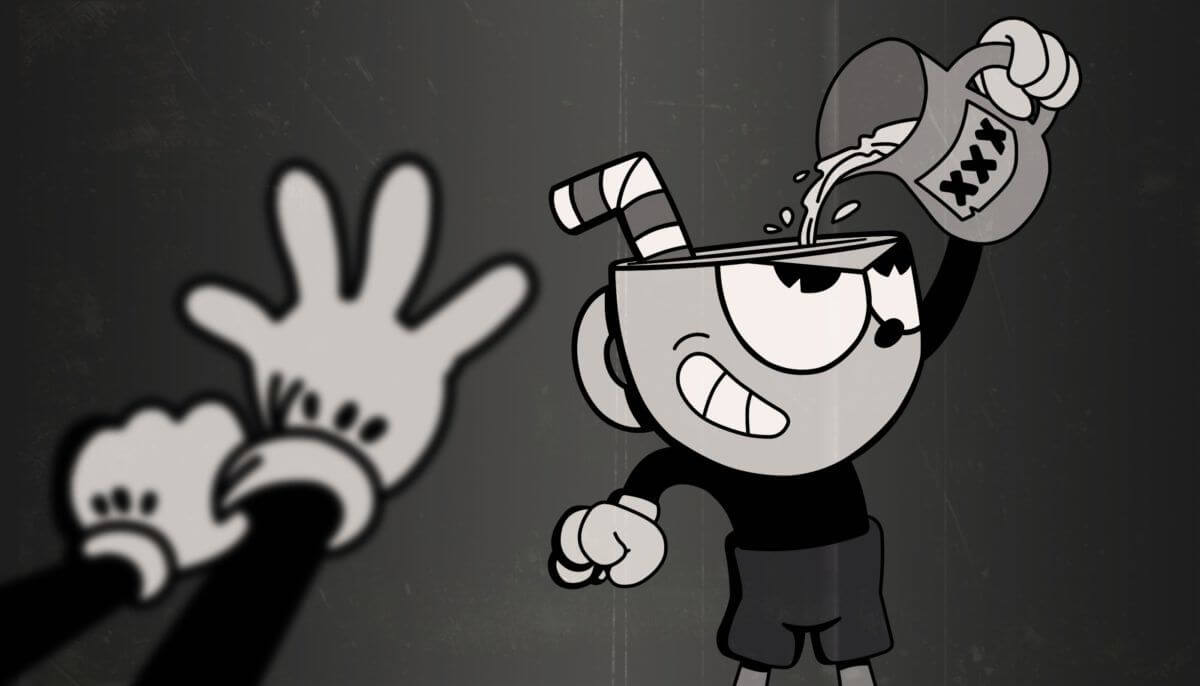 Yet, despite everything, I don't think last month is going to be able to compete with this month. Just this weekend we saw the release of Blade Runner 2049, the sequel to the 80s classic, Blade Runner. This film, directed by Denis Villeneuve, sees Harrison Ford return to the role of Rick Deckard alongside a new character played by Ryan Gosling. We also got the films Stray, The Mountain Between Us and, what the internet has been asking for since the franchise was born, a My Little Pony movie. On the 13th, the biographies Marshall (about the Supreme Court Justice Thurgood Marshall) and Professor Marston and the Wonder Women (about the creator of Wonder Woman) come out. Joining them that week is the horror film Happy Death Day, a Groundhog Day style flick about a woman being forced to relive her own murder over and over, and the Jackie Chan, Pierce Brosnan feature The Foreigner.
The following week, we get our busiest weekend of the month with five films hitting theaters. First, we have Only the Brave, a film covering the events of the Yarnell Hill Fire back in 2013, starring Josh Brolin. Then we get some obscure drama called The Same Kind of Different as Me, alongside The Snowman, with Michael Fassbender, and then two movies I am horrified to even know of their existence: Tyler Perry's Boo 2! A Madea Halloween and Geostorm. I'm shivering just thinking about it. But more than any other film, what you need to watch if it is playing near you that weekend is the film A Silent Voice. Don't miss it! It looks like an absolutely beautiful movie. But, moving past all that, on the 27th we have a random thriller film with Blake Lively and Jason Clarke called All I See is You, the eighth installment in the Saw franchise, Jigsaw, Thank You For Your Service starring Miles Teller, and Suburbicon directed by George Clooney with his old buddy Matt Damon in the lead role.
One pattern I've been seeing with past Octobers is that there seem to be less and less noticeable horror/thriller movies coming out. This year, however, we're getting a fair amount of them from The Snowman to Happy Death Day. I appreciate that studios are injecting some of that horror feeling back into October where it feels right at home. But, if you can watch one movie, and only one movie, this month, its gotta be Blade Runner 2049. Denis Villeneuve is fast becoming an unstoppable creative force in the world of film. He is on his way to being considered one of the all-time greats. Making a sequel to a film like Blade Runner and having it live up to the hype is unheard of. As a fellow Canadian, despite him being from French Canada, I'm proud to see Villeneuve achieve this level of recognition and success.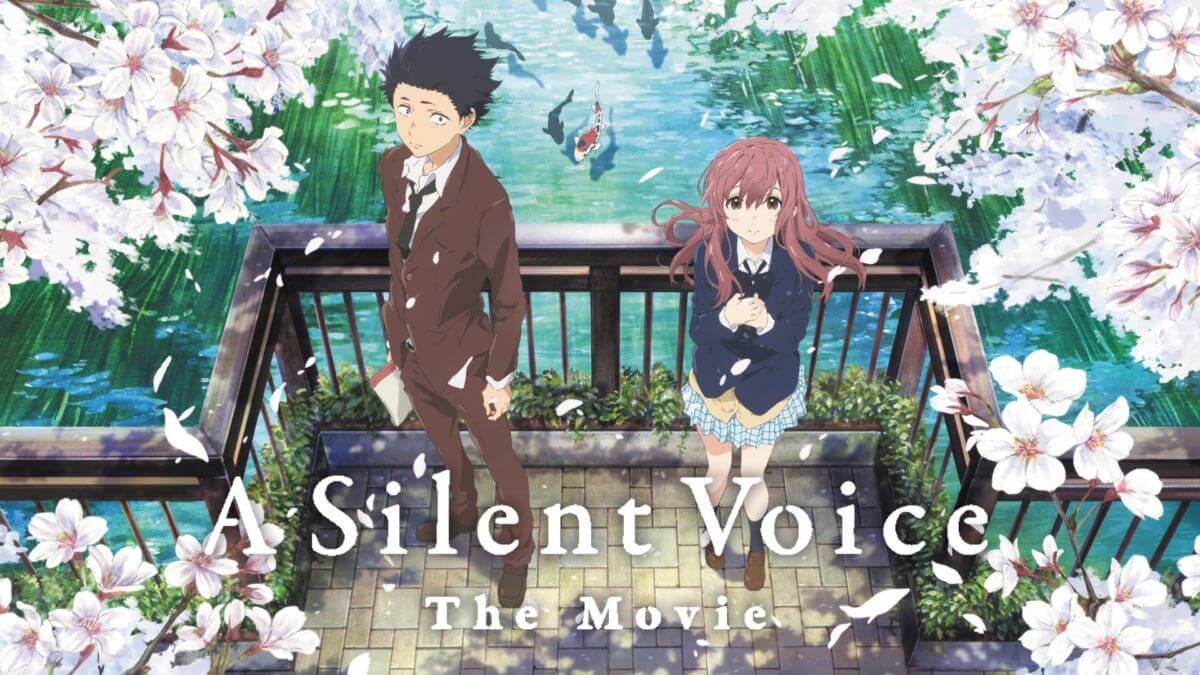 I want to spend a moment talking about A Silent Voice. I feel very strongly about this film without even having seen it. Not yet anyway. I am a deaf-and-hard-of-hearing individual like one of the film's main characters. Her disability is actually what starts the plot of the movie. I've had to grow up with hearing aids ever since I contracted meningitis as an infant. Whenever I explain it to people, they don't seem to fully grasp the context of it. Meningitis inflames the cells in your brain, and it can give you lasting damage. I was lucky in that only my hearing got affected. But what this movie seems to deal with is more than just bullying, it is the lack of communication that damages people and relationships. I can't stop myself from crying every time I watch the trailer because I see the same frustrations I had felt my entire life captured in what I watched. I've cried very few times when experiencing a story, and never from just watching a trailer. I have very high hopes for this film, and very much want to see it as soon as I can.
Fall television continues to be a heavy hitter in the world of entertainment heading into this new month. Take a listen to what we are getting: Curb Your Enthusiasm just returned with another season years after the last one , the X-Men connected television series The Gifted dropped on the 2nd, the anime series Black Clover hit streaming services on the 3rd, The Ancient Magus' Bride, Love Live! Sunshine!! season 2 dropped on the 7th, and, of course, the CW's DC television shows premiere from the 9th through the 12th. Himouto! Umaruchan has its long awaited second season debuting on the 9th as well. Mr Robot and Riverdale's new seasons premiere on the 11th, Supernatural's 13th season debuts on the 12th (right before Arrow), Star Wars: Rebels season 4 starts on the 16th, The Walking Dead season 8 on the 22nd, and, for the big finale, the second season of Stranger Things hits Netflix on the 27th.
Out of all these shows we're seeing drop, I would be lying if I did not say that the show I was most looking forward to is The Ancient Magus' Bride. It looks like an intriguing fusion of Beauty and the Beast and this low-fantasy type of story. On top of that, the animation looks very well done. It has a very high potential of being beautifully tragic and emotional. I also want to comment on how insane it is that Supernatural is still going with 13 seasons. I don't know when it will end, but when a show lasts that long, it is doing something right. Most people are looking forward to Stranger Things 2 over everything else, so hopefully this second season can live up to the phenomenon that the first one was.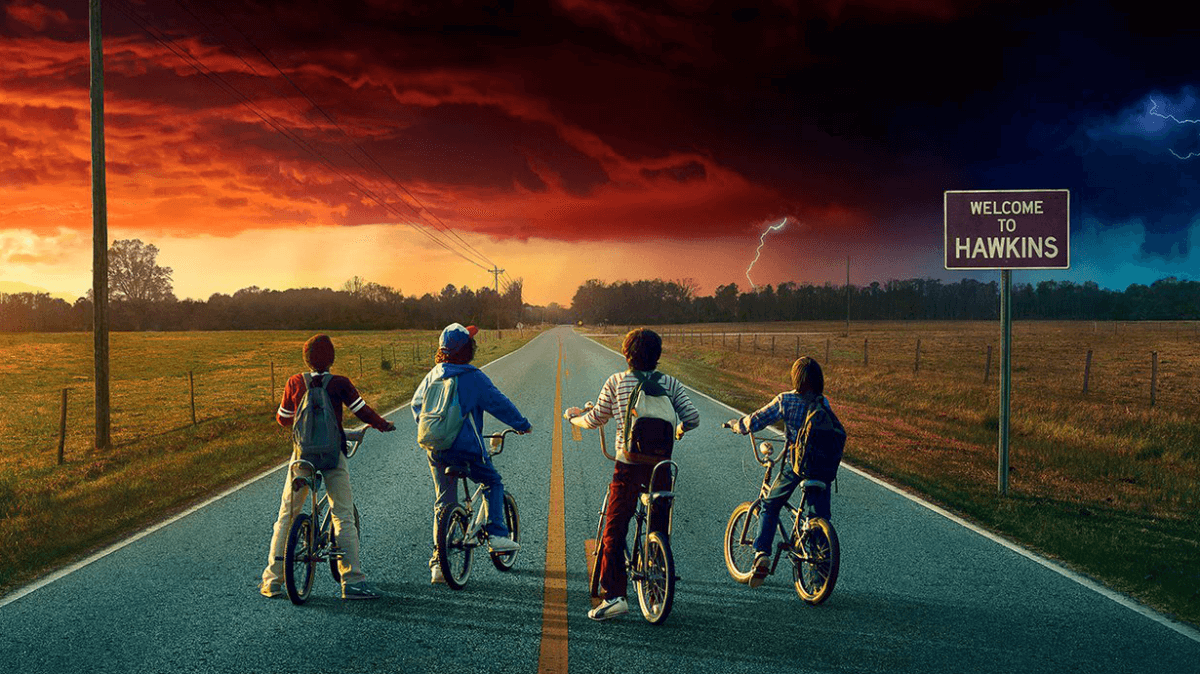 We are somehow still not done. We have to go over the video game releases, especially since this October is one of the busiest months for gaming I have ever seen. Heavy hitters will keep coming out consistently, so you are going to want to spend your time and money wisely. We already saw the release of Forza Motorsport 7 on the Xbox One, Axiom Verge on the Nintendo Switch on the 5th, and Layton's Mystery Journey  on the 3DS. We're also going to see the highly anticipated Middle-Earth: Shadow of War come out for all major platforms (except the Switch) on the 10th. The same applies for the horror sequel Evil Within 2 on the 13th. Then, a walloping slew of releases come out on the 17th, consisting of Gran Turismo Sport for the PS4, WWE 2K18 for every major platform, and South Park: The Fractured But Whole on most platforms (except the Switch again). We're also seeing the hack-and-slash spin-off Fire Emblem Warriors comes out on the 20th for both 3DS and Switch systems. Just Dance 2018 and the PC release of Destiny 2 will hit shelves on the 24th. But, more importantly, the day you've all been waiting for arrives in October, and with it… Monster Jam: Crush It! for the Switch comes out on All Hallow's Eve itself.
Of course, I'm kidding. The big finish for October comes on the 27th where us lucky gamers can get our hands on Assassin's Creed: Origins and Wolfenstein II: The New Colossus on every major platform (save the Switch), and Super Mario Odyssey (which will only be available for those with a Switch).
Saying this will be a solid month for video games is an understatement. We all know Super Mario Odyssey is going to be incredible, and it may well be the last serious Game of the Year contender we get. You may count Xenoblade Chronicles 2 in the discussion, but that will be coming out all the way in December. We have plenty of time to talk about what will be crowned the champion over all other games this year until then. However, it's not the end of the year yet. We will have to see how things shape up. I'm most interested in South Park and Fire Emblem Warriors out of this whole bunch (aside from Mario, of course). Even having written an article about my fatigue with FPS titles, I have to admit that Wolfenstein II is really grabbing my attention. The other two big releases, Assassin's Creed: Origins and Shadow of War just don't grab my interest. I am burned out on the franchise of the former, and I feel uncomfortable with the nigh shameless onslaught of pre-order bonuses that are being attached to Shadow of War. But, we can only judge those once they come out.
One final thing I want to draw attention to is how jam-packed the 27th is going to be for geeks. You have several blockbuster video games, a highly anticipated season of a popular TV show, and four movies dropping all at once. That is going to be a very busy weekend, and pandemonium is sure to unfold.
As always, I hope some of what I talked about captured your interest. This is one of my favorite times of the year, and this gradual increase in the quality of the products we as consumers are getting is exciting. Great things are coming, and I hope you and I get to experience as much of it as we can. Thank you so much for reading, and for ongoing coverage on stuff in the world of geekdom, please keep checking back at Geeks+Gamers.