Percy Jackson: The Racism's Curse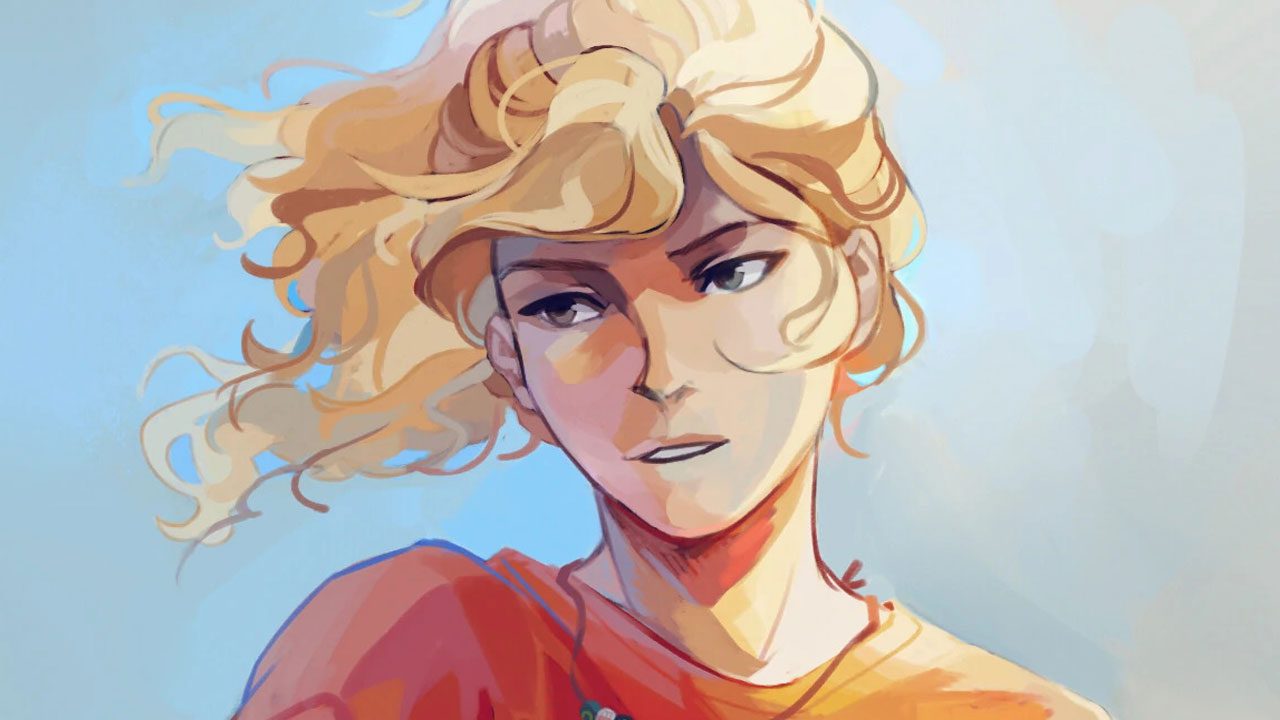 Growing up, the novels in the Percy Jackson series by Rick Riordan were my second favorite books to read, after Harry Potter. I was introduced to them by friends in school, and I just couldn't wait to start reading them so I could join in on the discussion! I remember finishing the original series and loving them! In high school, the spin-off series, Heroes of Olympus, came out, and they were fun but not as good. They were full of "diverse" characters, straight, gay, and of all shapes and colors. It was written in a way that was not in your face, and their background added to the story. I even read Riordan's The Kane Chronicles, even though they had nothing to do with Percy's world.
When Percy Jackson & the Olympians: The Lightning Thief premiered back in 2010, I was super excited! The director was Chris Colombus, who famously directed the first two Harry Potter films, which can be argued as the most faithful movie adaptations of that franchise! But what I watched was horrendous. Annabeth Chase wasn't blonde; the plot was nowhere near similar to the original book; they were going to casinos and chasing pearls… not to mention the actors playing all the children were about eight years too old! I gave the second film, Percy Jackson: Sea of Monsters, a try back in 2013… and that one was just as bad, even though they did dye Annabeth's hair blonde! Woohoo! Do you know who was so outspokenly horrified with the two live-action adaptations? Rick! He hated them! He even tweeted about them multiple times. These tweets have since been deleted (click here to view screenshots), probably because Mickey Mao made him do it.
Years later, Disney+ and Rick Riordan came to an agreement and said that they would work to create an exclusive show that faithfully adapts the books! I was incredibly excited then. How juvenile and innocent I was! If done properly, this IP could have been massive and brought a new interest in Roman and Greek mythology. But no. Let's digress.
Interestingly, the tweet in which he said that Disney would be "faithful" to the books back in 2020 has disappeared and cannot be found. As expected, Disney went and lied to all of us. They dropped this bombshell of a casting on us: Annabeth Chase, who is described as blonde with grey eyes, is now black with very dark-colored eyes.
https://twitter.com/Channie_sKoha/status/1522481126157152256?s=20&t=vmIxiXm_jL8DNbpYzF4ruA
If you look through the comments of this specific tweet, you will see a lot of people accusing disappointed fans of being racist. This is not the case. Had Annabeth ALWAYS been black, no one would be upset. However, she was specifically stated as a "typical California girl," blonde with grey eyes. Furthermore, the illustrated editions that Rick approved depicted her as white. This is yet another race swap to appease the mob because Disney and Rick do not believe an original black character can stand on her own. Yet, after all this, Rick Riordan has the audacity to state that black Annabeth existed all along:
If you want more rage, have a listen to Ryan Kinel's point of view:
Will you be watching this Disney+ exclusive show? Do you think Percy will be incredibly dumb and led around by strong wahmen? Let us know in the comments below.