LIVING IN TEXAS AND THE HOLIDAY SEASON (HALLOWEEN – CHRISTMAS)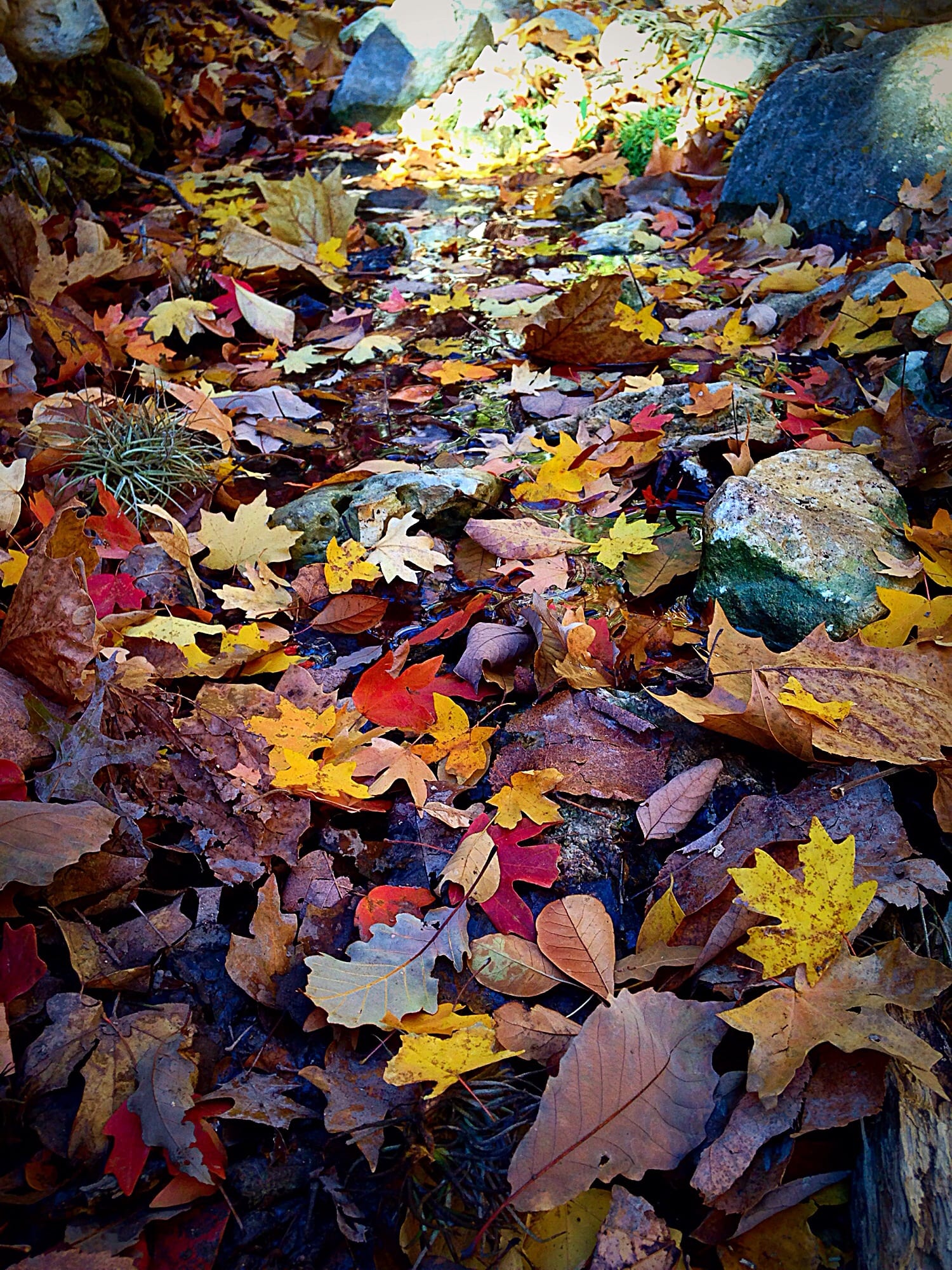 I've lived in the Texas all my life and I am thankful for where I live, but sometimes I wish things were different… specifically the weather.
     The climate in Houston is hot and humid from April till around October, but the weather can be unpredictable each year. I love it when the weather cools down, and the fact cooler temperatures are a bit of a coin toss each year can be frustrating. 
     It should come as no surprise that my favorite time of year is October 1st through December 31st. My love for cooler weather and the associated holidays can easily be attributed to my mother. My mother would start decorating our home and front door with autumn leaves, scarecrows, and pumpkins shortly after the start of September. Once October 1st arrived, she would add plastic jack-o'-lanterns and other things one would associate with Halloween around our home. 
     One of the things I eagerly looked forward to was the trip to the grocery store where we would pick out our Halloween pumpkin. When our family would pick out a pumpkin, it was always a serious matter and we took our time in searching for what we considered the ideal pumpkin. We did this for two reasons…. first it was for Halloween and we wanted a large spotless pumpkin and secondly, we always cooked the pumpkin for pumpkin pie at Thanksgiving and Christmas. 
     As the month of October would drag on, my siblings and I would anxiously await October 30th which was when we typically carved the pumpkin. Even though we had decorated our home weeks before, it truly became Halloween once we carved the pumpkin and had it illuminated in our dark living room. 
     It goes without saying that almost all children love Halloween. You get to dress up and pretend to be whoever you want. If that wasn't enough you knock on doors and people give you candy without expecting anything in return. What more could you ask for…
     In Texas however, the picturesque Halloween night landscape can be a bit unpredictable. I vividly remember the year my brother and I had dressed up as Vulcans. As a young Trekkie, I had been preparing for the role for at least a month learning how to perform the Vulcan hand greeting with absolute precision. The weather had been consistently warm leading up until the day before Halloween, and so the night began at a pleasant 70o or so.  As the night progressed it only got colder. I proudly held out my hand in the proper form and showed no emotion, but I was visibly shivering. Despite my hands feeling like ice, I loved every minute of that night and the cold night air.
     On the other end of the spectrum I remember my final year of trick or treating…. I can't remember why, but for some reason I had chosen to be a humpback for Halloween. I took a couch cushion and placed in under my shirt creating my hump, but what I didn't consider was the warm Texas weather. Having a large pillow on your back in humid weather is not conducive to a fun night. Needless to say, I was glad when the night was over.
      As an adult, November is the most jam packed of all the months in the year. I have my wedding anniversary, my birthday, my son's birthday, Thanksgiving, and the start of the Christmas season. Needless to say, I look forward to the month of November.
      As a child, I viewed Thanksgiving Day more as a prologue to the Christmas season. I enjoyed the parade as it had some cool things, but everything paled in significance to Santa Claus. Thanksgiving dinner was always nice as a child but really, I just wanted to get to the homemade pumpkin pie.
     Later in the day, my brother and I would play football with our friends and if it was cold outside that only added to our euphoria. Once the day was over, I would begin to dwell Black Friday which was when my family always set up the Christmas tree. 
     I'm not ashamed to admit that I love Christmas. I also inherited this from my mother who shared with me her passion for Christmas music, decorations, Christmas lights, and the spirit of joy. When I met my wife, I was surprised to find out that Filipinos put their Christmas tree out at least a week before Thanksgiving Day. Among the many things I love about my wife, she is just as eager as I am about getting the tree and decorating it.  It certainly helps if the outside temperature is cold and crisp, but if all else fails I turn the ac down to 600.
       One of the things that I love about Christmas is the fact that the season brings with it nostalgia, excitement, and the opportunity to add memories. The time spent in the car driving around and looking at Christmas lights is something I loved as a child and I'm blessed to carry on this tradition with my family.
     In almost any idealistic representation of Christmas, the setting involves a snow-covered landscape…. once again this is Houston Texas, so we don't get much snow. If there was ever an argument for Christmas miracles…. one of my most treasured memories as an adult is from when I was in college. I was working Christmas Eve (fun) and some friends passed by and informed me that it was snowing outside. It was snowing on Christmas Eve, and I was stuck inside behind a sales counter… I was not happy. Fast forward to that evening…
     I was at home with my family watching a Christmas special while dining on your standard Christmas Eve cuisine (sandwich, chips, and cookies). I had made my peace with the fact that I had missed the snow and was content to enjoy the bliss of family tradition. Suddenly we hear a car beating it's horn as if it the driver were playing the bongos. Before I can get up from the couch to find out what all the ruckus was about, I hear a desperate pounding at the front door.
     Before I could get the front door completely open, my childhood friends were yelling at the top of their lungs "It's snowing get out here now."
     I was pleased to hear that it was snowing again and was eager to see it, but when I finally had the door open, I was stunned. The front lawn was covered in snow and I could clearly see a heavy snowfall.
     I immediately joined my friends and we engaged in all the childhood activities one associates with snow…. snowball fights, snow angels, etc. All the things we wanted to do as children, we were finally able to experience.  I don't remember how long I spent outside in the snow, but I do remember grudgingly going inside and going back to my dinner.
     I don't remember much else about that Christmas, but that snow-covered lawn is something I will never forget, and I hope my sons get to experience it and remember with nostalgia.
      I know this is different from my previous posts, but as we are finally in the month of October, I find myself longing for cooler weather and I eagerly await all of my favorite holidays despite all that is going on.