Star Wars: War on Terror (If Jedi were the antagonist)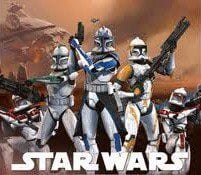 Star Wars: War on Terror
Premise: an insurgency War on Tatooine & Jakku.
Characters:
United Stormtrooper Alliance aka USA alliance vs. Jedi rebel extremists
Scenes:
• Jedi attacks in towns throughout the planet regions of Tatooine.
• Allied forces are in heavy melee/shootouts, which are waged throughout urban territories and desert areas between marine Stormtroopers & rebel fanatical Jedi.