Movie Reviews
REVIEW: Alita: Battle Angel (2019)
James Cameron and Robert Rodríguez bring the stunning Japanese cyberpunk dystopia to the big screen.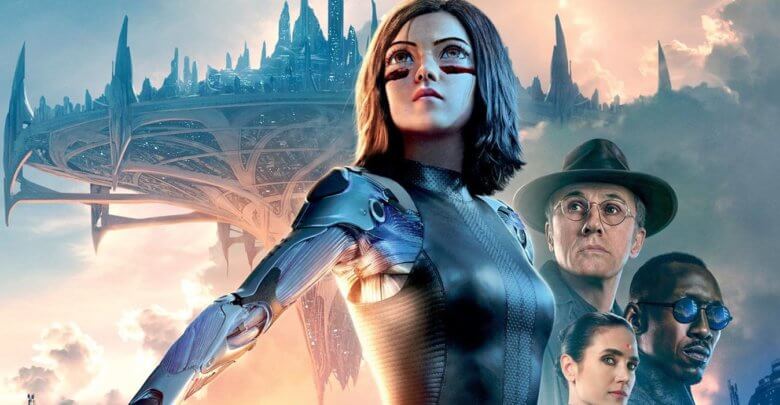 A movie that was around 18 years in the making since Guillermo del Toro introduced James Cameron to the manga/anime, Alita: Battle Angel finally opened for the general public on February 14th. The original comic book – Gunnm by Yukito Kishiro, initially published in Shueisha's Business Jump anthology from 1990 to 1995 – became popular for its gorgeous, edgy, and action-packed graphic imagery. This quick surge in popularity resulted in its publication in the West as Battle Angel Alita through Manga Entertainment. In 1993, the first two volumes of the manga – "Rusty Angel" and "Tears Sign" – were adapted into an OVA produced by Madhouse & Animate Studios titled Battle Angel. This adaptation strayed fairly far from the source material, but it was well received for its beautiful animation and edgy themes. It also helped popularize – along with Akira – these kinds of direct-to-video features in the West, boosting the reach of Manga Entertainment and ADV Films and paving the way for other now-classic animated adaptations like Ghost in the Shell.
Around the year 2000, James Cameron and 20th Century Fox registered the online domain "www.battleangelalita.com," but the filmmaker didn't confirm he was directing the film, and a script was in the works until 2003. Cameron's work in other movies and the Dark Angel TV show, which was heavily inspired by Battle Angel Alita, delayed the production several years until 2015, when it was made public Robert Rodríguez was in negotiations to become the project's director. The name Alita: Battle Angel was a suggestion to Cameron from the movie's producer, Jon Landau. Jokingly, Landau said: "I'm telling people that we have to call it 'Alita: Battle Angel,' because Jim only does T&A movies. 'Titanic,' 'Aliens,' 'Terminator,' 'Abyss,' 'True Lies,' 'Avatar.'" [sic]  It also has the more usual subtitle syntax used in Hollywood productions, such as Terminator 2: Judgement Day. Alita: Battle Angel was originally announced to be released on July 20, 2018, but it was pushed back several times due to the complications of such an ambitious production.
In 2563, a conflict known as "The Fall" has left Earth devastated. While scouting the junkyard of Iron City, cyborg scientist Dr. Dyson Ido (Christoph Waltz) finds a disembodied female cyborg with an intact human brain (Rosa Salazar). He rebuilds the cyborg, who doesn't remember her past; Ido names her Alita, after his deceased daughter. Alita befriends Hugo (Keean Johnson), who aspires to move to the Zalem, a floating, wealthy Metropolis. He introduces her to the Motorball sport, a battle royale race with motorized roller skates.
One night, Alita and Ido encounter three cyborg assassins led by Grewishka (Jackie Earle Haley). When Ido is injured, Alita rediscovers her skill in the "Panzer Kunst" cyborg martial art and rescues him. Despite her skill, Ido forbids her from becoming a Hunter-Warrior. The next day, Alita brings home a Berserker body from a downed ship Hugo finds outside the city. At first, Ido refuses to install her in the body. Frustrated, Alita registers herself as a Hunter-Warrior. After a harrowing encounter with Grewishka, Ido finally does transplant Alita into the Berserker body, which automatically interfaces with her system. Can the newly enhanced Alita save her friends and discover the truth about her past?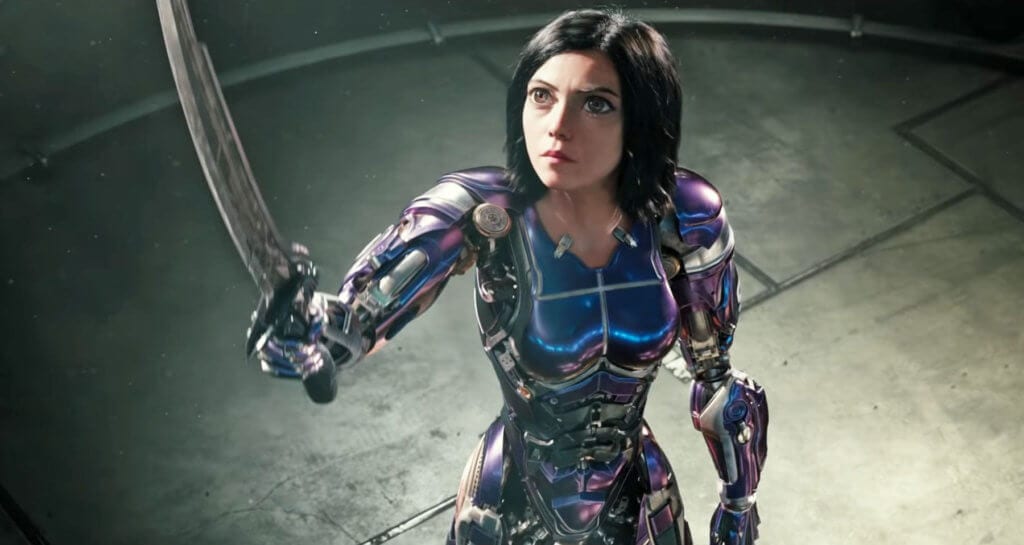 The adaptation element of the film makes Alita: Battle Angel hard to review because the intention is to keep the spirit of the source material, which could not be widely understood due to the taste of people outside of the Otaku community. Even taking that into consideration, the movie definitely works as a visually astonishing teenage adventure blockbuster, with an agile pacing and an easy-to-follow story. The casting is mostly great, with performances ranging from serviceable to brilliant. First and foremost, Rosa Salazar completely owns and commands the role of Alita. Emotions are conveyed through the special effects perfectly, on the level of Andy Serkis' Planet of the Apes work. Honorable mentions go to Christoph Waltz and Jennifer Conelly in their parts of Dr. Ido and Dr. Chiren, respectively. Jennifer Connelly is especially laudable, since her performance is, likely, the best version of her character, which was created for the OVA and didn't appear in the original manga at all.
There are some minor problems with Alita: Battle Angel, as there are with any other movie. Hugo's character is not really a good embodiment of Yugo from the OVA, and the character lacks the depth his cartoon counterpart portrayed. This could be due to the ambitious number of plot points put into the live-action project, with the spotlight focused on other elements. Plus, even though the pacing is agile, sometimes Alita: Battle Angel does feel a little unfocused, with story threads going on simultaneously and quickly. They do all tie up neatly in the end, but at the expense of some emotional punch, which tends to be a manga element achieved with a more contemplative philosophy than Western storytelling.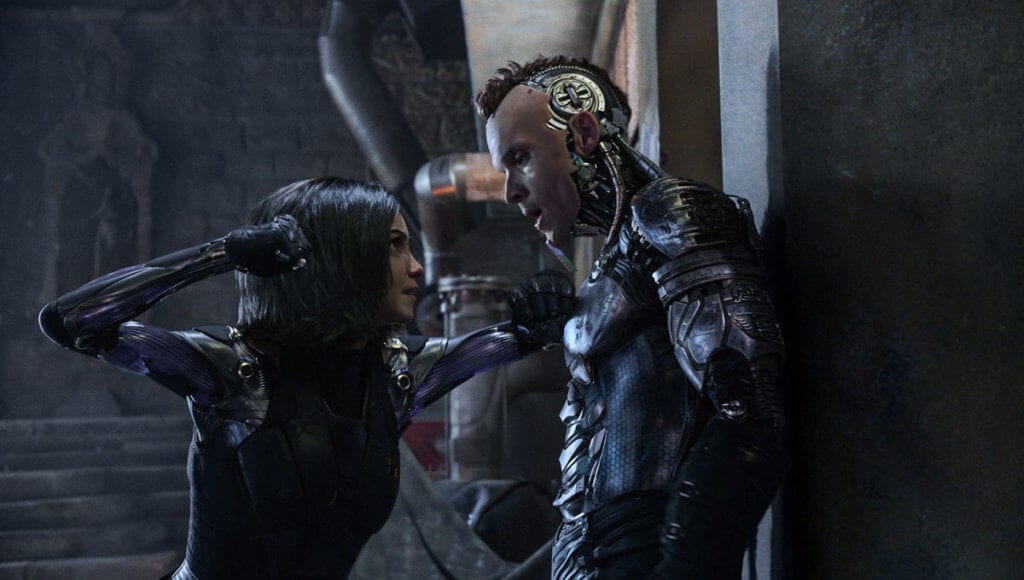 Alita: Battle Angel is definitely a great movie-magic experience with a unique voice in the world of manga/anime adaptations. The passion James Cameron and Robert Rodríguez have put into the film is palpable. Every cent and every production hour yields impressive investment results on the screen in what word-of-mouth has been championing as "the first really good adaptation of a manga/anime franchise."
It should also be mentioned that the producers of Alita: Battle Angel and 20th Century Fox, in collaboration with Open Bionics, donated a set of fully functional bionic arms to British amputee activist Tilly Lockey, a teenage girl who fought the battle of her life against meningococcal septicemia when she was just a year old. Both of her hands needed to be removed. But why not let James Cameron himself end this article with a full explanation!

Alita: Battle Angel
Plot - 7
Acting - 8.5
Directing/Editing - 8.5
Music/Sound - 7.5
Special Effects - 10
8.3
Good
Alita: Battle Angel is definitely a great movie-magic experience with a unique voice in the world of manga/anime adaptations. Every cent and every production hour yields impressive investment results on the screen in what word-to-mouth has been championing as "the first really good adaptation of a manga/anime franchise". Conceptually, it's doing what Iron Man did for comic book superhero films. Watch it on IMAX-3D!