REVIEW: American Crime Story: Impeachment Episode 5, "Do You Hear What I Hear?"
*SPOILERS*
In "Do You Hear What I Hear?" Monica meets a nice guy and has a date. Linda convinces Monica to wear something else to her job interview so she won't have her blue suit dry cleaned. Meanwhile, the impeachment committee debates whether they have enough evidence to sue for impeachment. President Clinton informs Monica that she's on the witness list for his court case. Linda tells her that she received a subpoena, sending Monica into a panic. Paula Jones' mother expresses concern for her and suggests that she should have accepted the initial settlement. At the deposition, Clinton's lawyers ask Paula invasive questions about previous sexual encounters. Monica receives a subpoena and attends Linda's Christmas party. Monica suggests that she and Linda both sign affidavits denying the allegations. On Christmas, Monica calls Linda to inform her that she signed hers and to ask if Linda has made a decision. Linda sends the call to voicemail. Monica visits President Clinton and tells him about the affidavit. He congratulates her on the job and moves, and Monica reiterates what he means to her. Linda's lawyer tells her the tapes are illegal, and Lucianne gets to work on immunity for Linda. Linda is instructed to call Ken Starr's office regarding the recordings. After she makes the call, the FBI impeachment committee comes to her house. They offer her immunity from prosecution in exchange for copies of her tapes. Linda has lunch with Monica and tapes the conversation again.
"Do You Hear What I Hear?" is Linda's lowest point yet in terms of what she's willing to sink to. Her betrayal of Monica is now complete and undeniable. She still deludes herself with thoughts of doing this to protect Monica or free her from the affair. It's telling that in different scenes of "Do You Hear What I Hear?" Monica says Linda isn't really her friend, and Linda describes Monica as a good friend. Despite her claims of frustration, Linda still sees Monica as a caring friend while Monica feels abandoned. It's disgusting how Linda wants to maneuver the situation. Even as things intensify, she thinks she can have her cake and eat it too, ratting Monica out without her knowing. Convincing Monica not to have her suit cleaned is vile both for the obvious physical ick factor and because of her intentions in doing so. While President Clinton and the media are the obvious perpetrators in ruining these women's lives, Impeachment doesn't let Linda off the hook for a moment. Her hot-and-cold friendship, only offered to Monica when she can be of some use, does a number on the girl's fragile mental health as Linda plans to air her dirty laundry before the whole world.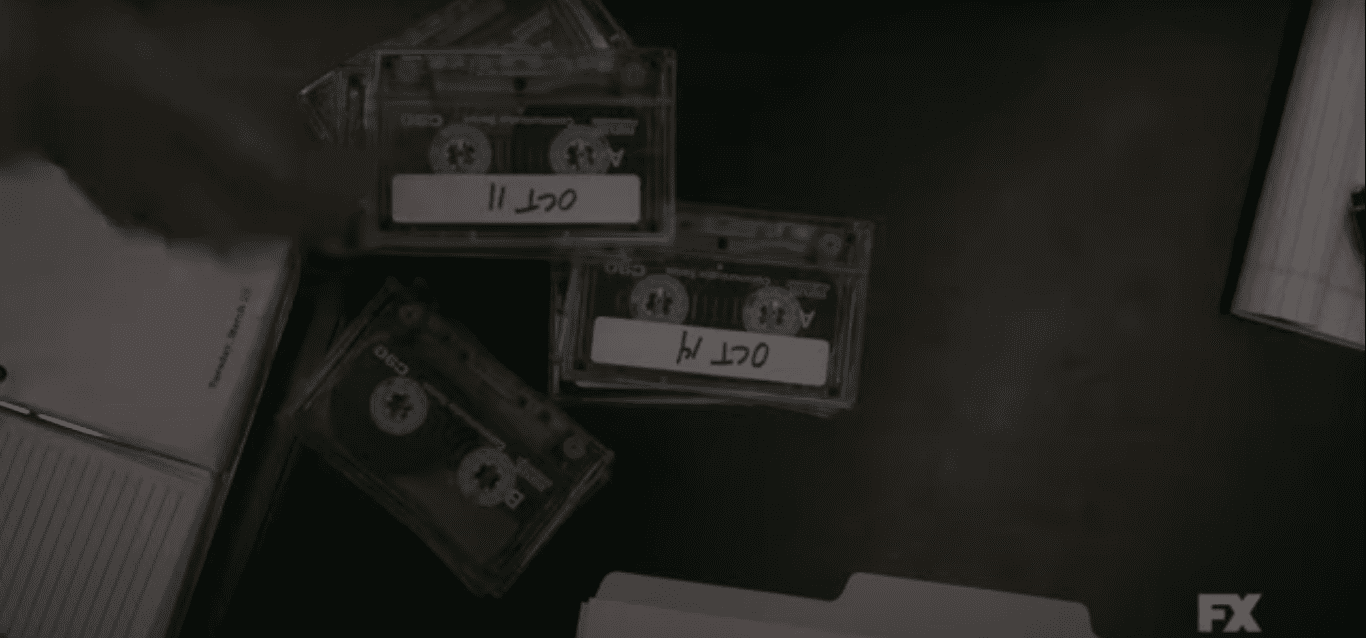 Susan sending Paula into the deposition unprepared is baffling. The incursive questions posed by Bob Bennett (Christopher MacDonald) about Paula's previous sexual experience are shocking and almost unbelievable. If this is truly how the deposition played out, the Clinton team's argument seems to have been, "She's just a hoe, so who cares what she says?" And asking if the President "required" the services he requested from her? Maybe it's just indicative of how much times have changed in the last two decades, but this whole subplot in "Do You Hear What I Hear?" had me floored. Later in the episode, one of Clinton's staff members reminds him that it's not the 1960's anymore and American gender dynamics are changing. He boils over at this, bragging about what he's done for women in the government. I found this really interesting, and it fits into the belief that some of the most ardent male feminists do what they do only because of how they can gain from it. Just like stereotypes about any group, this isn't true of all male feminists, of course. But men like Clinton, who pay lip service to the female cause to attract women or make themselves look good, don't do women any favors. They're not helping men either, for that matter. The fact that he sees his female cabinet and Supreme Court appointments as a shield against the allegations of Paula Jones and people like her perfectly displays his hubris and shortsightedness.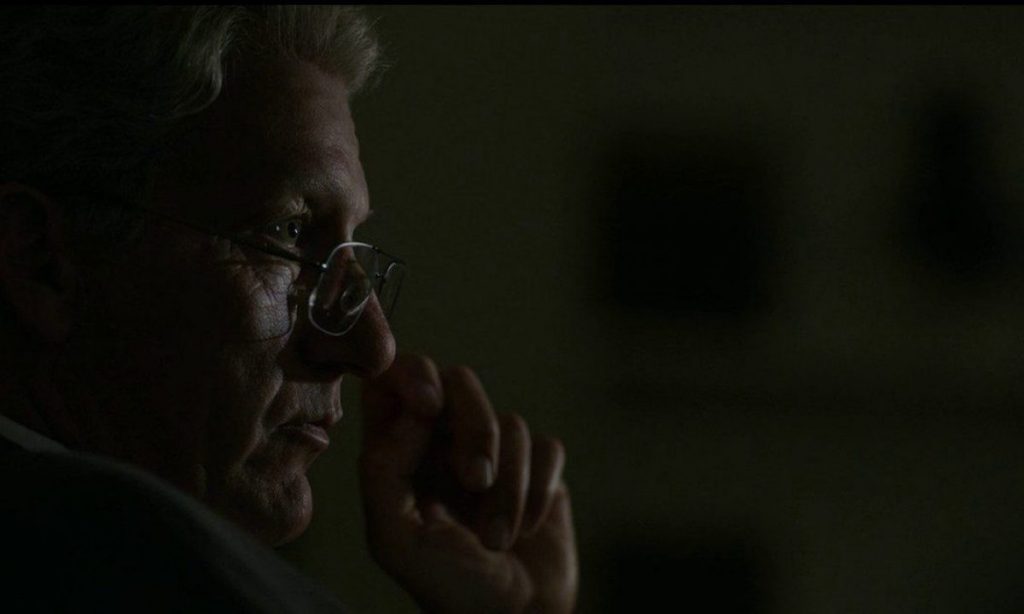 A couple of actors I haven't mentioned much in previous episodes really got their chance to shine in "Do You Hear What I Hear?" Christopher MacDonald is spectacular as Clinton's mostly reasonable lawyer Bob Bennett. The matter-of-fact way he fires off lewd, invasive questions at the stunned Paula (Annaleigh Ashford) displays his ruthlessness regarding his work. But behind closed doors, he has been the level-headed one trying to get Clinton to settle and running damage control. Tom Hanks' son Colin plays Mike Emmick, one of the investigators seeking Clinton's impeachment. It's a relatively thankless role, especially compared to the women stealing Impeachment and carrying it away. But he's good in his part nonetheless.
I like the Christmas theme of "Do You Hear What I Hear?" and the title's double meaning. Throughout the episode, Christmas imagery and altered Christmas music is used to create a sense of Monica's dread. I particularly liked a dark version of "O Little Town of Bethlehem" that plays slowly while the impeachment committee argues over their evidence. There's also a bit of clever filmmaking at Linda's Christmas party as the camera focuses uneasily on her Christmas dioramas and figurines. Surrounded by strangers and needing a friendly ear, Monica instead finds an audience of static, wide-eyed voyeurs. They serve as a perfect representation of the prying masses Monica has to look forward to.
"Do You Hear What I Hear?" is a spectacular episode of American Crime Story brimming with masterclass performances and oozing with anxiety and dread of the inevitable fallout. The Paula Jones subplot is starting to feel just as important as Monica and Linda. At the same time, the investigative aspect of the show jumps into the foreground. I'm dreading the breakup of Linda and Monica's (already one-sided and malicious) friendship, but I can't wait to see how this wraps up.
Plot - 10
Acting - 10
Progression - 10
Production Design - 10
Drama - 10
10
Outstanding
"Do You Hear What I Hear?" is a spectacular episode of American Crime Story brimming with masterclass performances and oozing with anxiety and dread of the inevitable fallout.