REVIEW: Amphibia Season 3, Episode 18, "The Hardest Thing"
"Would you believe that after 10,000 years, you're the only individual to use that power for good?"
***SPOILERS***
In "The Hardest Thing," Lady Olivia's proclamation of victory is underscored by the Core initiating its endgame plan, the plummeting red moon. Mother Olm tells Anne that if it comes down to it, she can connect directly to the power within the gems. She warns that doing so would result in death. Sasha, Anne, and Marcy encounter Valariana inside the castle. She helps them tap into the powers within the Calamity Box. They charge at the Core's weapons and eliminate them quickly in their strengthened state. However, Aldrich speaks to Andrias and pleads for help, prompting him to send in Frobots. They help the trio against the Core's moon, to everyone's surprise. It's not enough, and the moon accelerates. Anne tells her friends about the spell, and they reluctantly give her their gems and return to the planet. The gems' powers combined are enough to plow through the Core moon, but Anne is destroyed in the process. Anne wakes up in a mysterious place with a computer on which the stones contact her. They transform into a Domino lookalike to better communicate with the girl, asking her to be their replacement watching over the multiverse. Anne turns this offer down, at least for the time being. The entity returns Anne to Amphibia to continue learning. She finds shards of the Calamity gems in her pocket to go home. After tearful goodbyes, the girls go through the portal to Earth, and the Calamity Box disintegrates. After a time skip, Polly is no longer a pollywog, and the denizens of Wartwood prepare for a grand unveiling. The town erects a statue in Anne's honor. Ten years later, on Earth, Anne works as a herpetologist, Marcy is a comic writer, and Sasha is a counselor. 
Before I get into the nitty gritty of "The Hardest Thing," I want to say that I've absolutely loved this show from start to finish. Some episodes have been better than others, but I love the world that Matt Braly and the Disney Television Animation crew have created. I can only guess that this show would be wonderful for kids, in that it's upbeat even in its analysis of dark, difficult issues. There's always hope in Amphibia; you can become a better version of yourself, whether that means Anne becoming more assertive and self-sufficient or Andrias finally doing the right thing and standing up to Aldrich and the Core. Amphibia is fun, well-animated, touching, and clever. I will miss this show, and while I'm sad to see it go, I'm glad Matt Braly got to end it on his terms and leave a great series on a high note. I was very surprised by where in this episode I lost my cool. It wasn't when Anne "died," when she got her second chance, or when the statue in her honor was unveiled. I was a little misty-eyed by that last one, but not quite. I openly sobbed after the time skip when it shows what the girls–now women–have been up to on Earth. I think the combination of the credits signaling the show's end got to me and seeing what Anne has chosen to do with her life. Although Anne won't see the Plantars again, they still influence her life in significant ways (working with amphibians) and small ones (naming the frog at her job Sprig). This show is special, and I'm glad I got into it before this final season aired. Thank you, Matt Braly, and everyone who worked on Amphibia.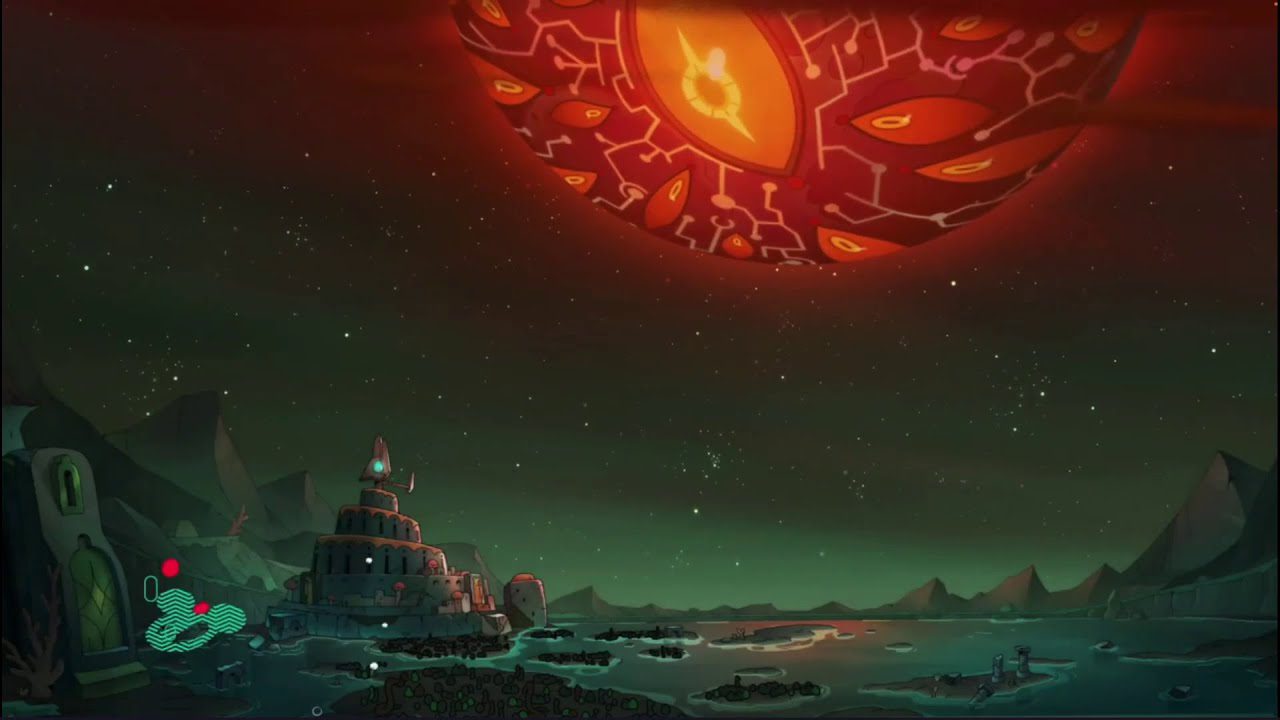 I usually try not to lay all the cards on the table this early in a review, but I loved this episode. I say that with the sole caveat that "All In" is more exciting and climactic. Like the two-part Bad Batch finale, I think these two episodes would work best as a pair, and I might even watch them back-to-back soon to test that theory. What I like about "The Hardest Thing" is its emphasis on relationships, even in the face of such dire choices and circumstances. Of course Anne is willing to die to finally defeat the Core because it'll protect her friends, both human and Amphibian. I love the scene when she defiantly tells the Core that the stones aren't Amphibia's greatest treasure. A lesser show would give her a big speech about friendship here, but the artists and writers of Amphibia know to let the visuals tell the story. Anne is surrounded by visions of all the friends she's made in her time here, communicating the same message instantly and without fluff. "All In" was about integrity and personal growth, while "The Hardest Thing" is a story about the love we share with our friends and community. And despite where Anne came from and what she looks like, the frogs have been a community and a family to her just as much as her Thai-American community back on Earth. Sprig's desperation to help his best friend and Hop Pop calling her his granddaughter are perfect testaments to how close they've grown in the show's run. Another favorite scene of mine comes when Anne tells Sprig that nothing can change the bond they share, echoing her sentiments to Marcy last week. 
Some fun little moments in "The Hardest Thing" include Olivia and Yunan getting together, Sasha's car ornament (which looks exactly like her and Anne's swords), and Marcy's Naruto keychain. I've gotten hints of a deeper friendship between Lady Olivia and General Yunan. It makes sense that, after time has passed and the war is over, something more would emerge. I think this was sweet and an infinitely preferable pair-up to the fan-demanded AnneXSasha or AnneXMarcy. Sasha becoming a therapist is funny but very fitting. Someone who's been through a lot can offer wonderful guidance to those with similar problems. I would have liked to know more about Marcy's webcomic, but I know that's not the most important thing. Anne's job is perfect, and this reveal was one of the episode's most touching moments for me, along with all of the goodbyes when the girls go through the portal. The idea that these bonds will always affect those involved, even though they may be separated by literal planets and/or dimensions, is perfect. I dare say season 3 has been the best season of Amphibia, and the final two episodes are among my favorites in the series.
I look forward to many rewatches, and I hope Matt Braly gets many more such opportunities to explore interesting characters, exciting themes, and the invisible bonds connecting us to each other. 
Plot - 10
Acting - 10
Progression - 10
Production Design - 10
Animation and Character Development - 10
10
Outstanding
"The Hardest Thing" is a great episode of Amphibia. It ties the show up well and for me, the hardest thing is saying goodbye to these characters.