Denis Villeneuve is one of the best and most dynamic filmmakers working today. Period. End of discussion. With his ninth feature, he took on an overwhelming challenge for anyone, but something particularly unique for him: making a sequel to a known property. Blade Runner 2049 is the 35 years later sequel to the science fiction classic Blade Runner from director Ridley Scott. This is Villeneuve's first non-original feature, and one that was bound to be loaded with all kinds of expectations. Villeneuve didn't drop the ball, or his unique voice with this, one of the most challenging and well considered blockbusters in recent times.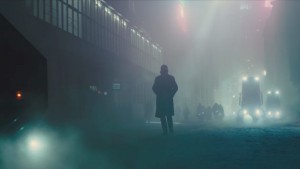 There is very little that can be said about the themes of this movie without giving away certain key plot details. I will respect the known wishes of the filmmaker and studio to avoid discussing plot details in the main body of this review. There will be a very clearly demarcated "PLOT DETAIL" section at the end to capture important things about this movie that cannot be addressed otherwise.
What can be discussed are the technical aspects of this film. These aspects are, frankly, phenomenal across the board. The first obvious point of praise is for direction and cinematography. Villeneuve has such a unique voice in modern filmmaking that is dark and thoughtful. He rarely, if ever, speaks down to audiences, and he certainly didn't here. That filmmaking intelligence is refreshing and why even the films of his I like less, I always leave respecting. This is one of his best efforts, however, and the love he has for that first film came through. Despite being a fan, he tells a different and creatively expanded story that takes the mythology of this story in dramatically compelling directions that will keep you locked in. Further, technically, the work he does is practically flawless.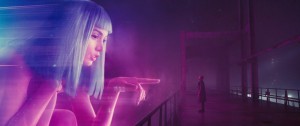 The most obvious area of sheer brilliance was the cinematography. This film was loaded with visual storytelling, and Villeneuve reuniting with maybe the greatest cinematographer of all time, Roger Deakins, is a recipe for success. Many have said (and will continue to say) that Deakins deserves his Oscar for this film. They're not wrong. This surely isn't his best work (nor even his best work with Villeneuve), but it is miles beyond anything I've seen put to screen this year. Every frame is so precise. Each moment carefully constructed. In a film as relentlessly grey as this one, the skill of a cinematographer to continue to make everything on the screen capture your attention is something special.
In addition to the look of the film, the performers do amazing work here. Ryan Gosling is the lead of this movie and is terrific. His role is understated in significant ways, and the way this normally bubbly charismatic performer plays a more sullen and quiet cop is impressive and pushes the boundaries of what general audiences may expect from him. There is so much emotion that comes solely from his performance that it really keeps you enthralled throughout. Similarly, Robin Wright, as the police chief, is also quite good. She definitely channels her icy demeanor from House of Cards to full effect and is one of the strongest draws in the film.
Ana de Armas was the breakout performer in this film. She is so perfectly emotive for her character and makes you have very strong and trying feelings due to her purity and earnestness. In a very grim future, her character feels like a beacon of light and a role like this could very well serve as a springboard to super stardom.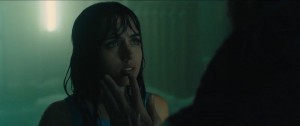 Finally, Harrison Ford deserves a lot of praise for this part. Though he is possibly not as big a part of this movie as the marketing has implied, his role is vital. On top of the vitality of the part, Ford delivers a performance the likes of which I have not seen from him in a very long time. He brings so much depth and emotion to the film that was really special and meaningful.
The remainder of the cast, principally Jared Leto, Sylvia Hoeks, and Dave Bautista fill out the film to make it a complete and excellent overall ensemble. Leto and Hoeks who play off each other quite frequently are quite good and menacing. There is something off-putting about them that sets you on edge. Bautista, for his limited role, is quite spectacular. He really showed a lot of range beyond his use in other films.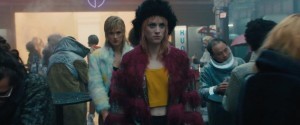 The last major compliment I want to give this film is for its production design. This is one of most gorgeous and pristinely designed films I have ever seen. What is even more spectacular about the design of this film is that it feels like Villeneuve portrayed a future that does feel like it would be 30 years on from what we saw in the first Blade Runner. It felt like a natural progression and that all comes through from the architecture and some improved technologies. The most striking location is certainly the Wallace Corporation headquarters. The striking yellow, pyramidal design, coupled with the brilliant uses of light and water (both above and below), makes this location feel really unique and exciting. It is truly the most stunning location I have seen on screen in a long time and I'm still pretty awestruck by how well produced it is.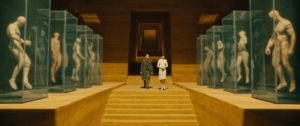 As said above, this film is almost perfect from a technical perspective. The only issue I would express would actually come with the score. The sound design was so spectacular that I think this fades into the background somewhat, but being the follow-up to a film with an iconic score, this effort from Hans Zimmer was not terribly memorable. It wasn't bad, but it never stood out. Additionally, the film does, occasionally, over explain itself. There are certain moments that could have been played more vague and been even more effective when they were because we, as the audience, would have arrived at the conclusion ourselves.
With all that in mind, I will conclude without discussing any plot. This is a spectacular movie and a modern science fiction classic to be. Denis Villeneuve added to the heaping pile of evidence as to why he's one of the best filmmakers working today, showing that he can take a known property and still do something unique and effective with it. This is definitely a must see film, and one people really should go out to the theaters to see.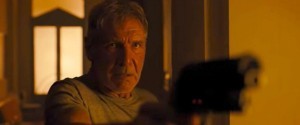 BEWARE: PLOT DETAILS BETWEEN NOW AND THE SCORING BOX AT THE BOTTOM
Like the original Blade Runner, 2049 is a thoughtful, philosophical piece. I'm not fully prepared to discuss the complexities of the film, but I will say that the basic premise of Ryan Gosling's Officer K being a replicant, knowing as much, and struggling with a journey that he might be unique and special was a fascinating one. It is challenging ideas that the first one didn't tackle and is doing so in an impeccably unique way. It also adds some real wrinkles to the original with how it deals with replicants and what that means that also will challenge the audience's feelings about what is right and wrong.
Science fiction storytelling has always tested the boundaries of our moral compasses. This film's choice to challenge in an even more precise way the sense of humanity present in the replicants, and the villainy of their creators, was fascinating and something that is worth going home and thinking about. From every angle, there are moral quandaries in this film that can't be easily written off. That a blockbuster was so challenging about the meaning of being alive, being individual, and being loved is so spectacular it is beyond my ability to praise.
I also think that Deckard's limited use in this film was very intelligent. Every moment he was on screen had weight but he wasn't in it very much which I think was very smart under the circumstances. This film leans on the first in moments, but they are fleeting. This is a new story and it told it effectively as such.
END PLOT DETAILS
Blade Runner 2049
Blade Runner 2049 is a contemplative, thoughtful film that returns a very good name to studio blockbuster filmmaking. Denis Villeneuve is a modern master in every sense of the phrase. The work Villeneuve, Deakins, and the incredible cast led by Gosling, De Armas, and Ford makes this movie an incredibly special work of science fiction art worthy of its predecessor.