The festival darling Call Me By Your Name continued its nine month trek with a stop at the Edmonton International Film Festival where I finally had the opportunity to see it. This film is an 80s period coming of age drama about a young man who becomes enamored with, and eventually strikes up a relationship with, an academic who comes to stay at his parents' Italian villa. The movie is an international co-production between Italy, the United States, Brazil, and France and was directed by Italian director Luca Guadagnino. It stars relative newcomer Timothée Chalamet as the lead character Elio, Armie Hammer as the academic and love interest Oliver, Michael Stuhlbarg and Amira Casar as Elio's parents, and Esther Garrel and Victoir Du Bois as the local girls in town.
This Sundance darling lives up to its early reviews. From start to (almost) finish, it is charming, heartfelt, investing, and intelligent. It has delectable performances across the board, and feels so real and genuine that much of the physical sensation leaps of the screen in such a way as to completely engage the audience.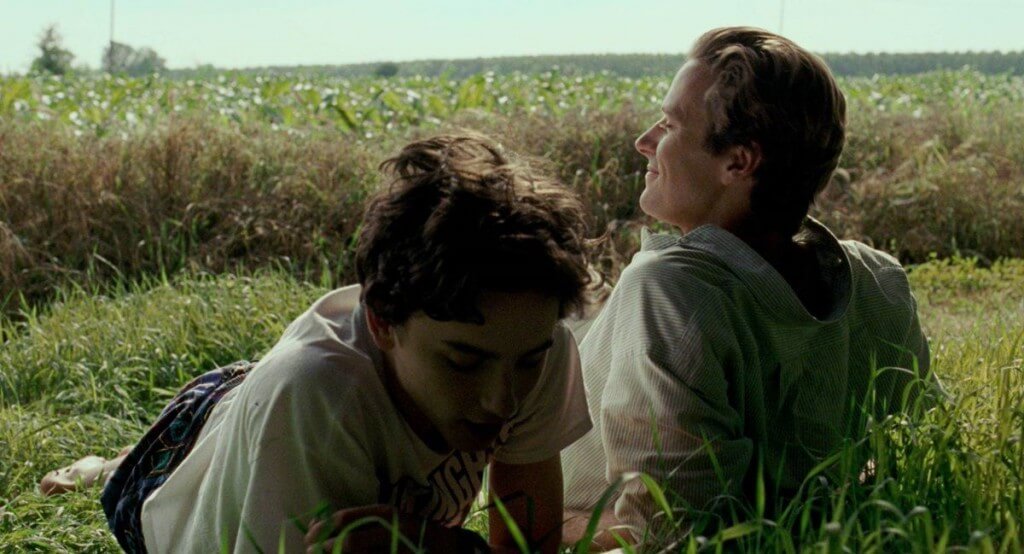 The biggest thing I must compliment this film for is how smart and endearing it is. This is certainly not a story that will connect with everyone, but its very heady and refined setting and dialogue will knock a selection of filmgoers off their feet. I strongly connected with the leads of this story and couldn't help but picture (or at least want to picture) myself in these situations. Discussing etymology, anthropology, and art over an array of gourmet meals in the Italian country-side sounds like a dream come true. Sometimes the ability to live vicariously through cinema can leave you with positive feelings, and it certainly did for me here. I also appreciated that this film didn't try dumb itself down at all. It fully embraced the sense of itself which made it feel wholly enveloping from start to finish.
In addition to the writing, Guadagnino's filmmaking elevated this movie. The camera in this film is incredibly voyeuristic into the life of this young man as he deals with a variety of feelings, but yet it never goes so far as to feel intrusive or make you, as an audience member, feel uncomfortable. At the same time, however, you are put very much in Elio's shoes, and the sort of emotional highs and lows, and the physical highs and lows, of his life feel completely real from your place in the audience. There is no higher complement I can pay to a filmmaker than that.
Nothing here would be possible without great performances, and Timothée Chalamet absolutely delivers as young Elio. After a collection of great performances in coming of age stories this year, I thought it would be very difficult to see one that would bubble to the top but, truly, this is spectacular. He has so much depth of character and emotional resonance throughout this movie that is absolutely infectious. Similarly, Armie Hammer also brings every inch of acting quality he has to this part. His work in smaller films has shown that Hammer is a genuinely good actor, whether it be this, The Social Network, or even Nocturnal Animals. His dashing movie star looks also play heavily into this part. It is easy to imagine why Elio (and frankly most of the characters in this movie) ogle him. He has a pristine handsomeness that, when coupled with the intelligence his character has, makes him almost irresistible.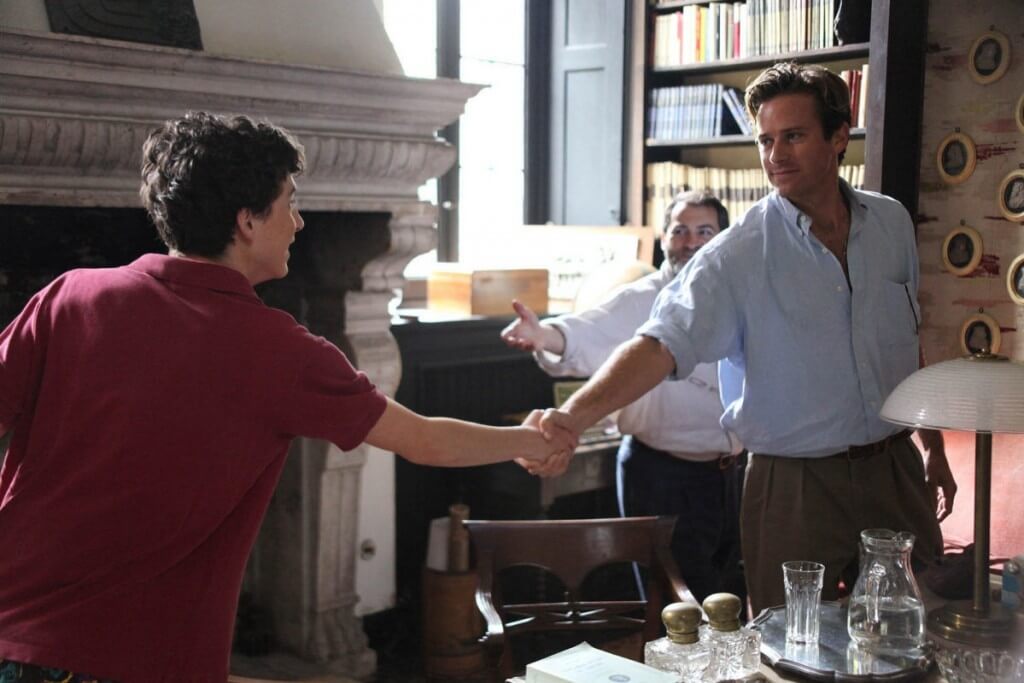 In addition to the leads, the remainder of the cast is very solid. Stuhlbarg and Casar as Elio's parents stand out in terms of side characters as they both bring a certain weight to important moments in this film. They feel like very real people in all the right ways, but also feel like especially good parents which is nice to see in stories like this one. I would also like to praise the work done by Esther Garrel. She has a thankless role of being the friend/girl-love-interest that will, of course, not pan out in the long run for Elio. Yet, she plays it with every part of herself and has a magnetism that makes her infinitely likeable in spite of where the story ought to go.
For as great as Call Me By Your Name is, it isn't a perfect film. I think the biggest issue here, and likely the greatest struggle for Guadagnino, was how to end this story. There are a few ways one could conceivably go about it, but I think the one that they went with wasn't quite right. Elio's state at the end of the story makes logical sense, but the journey to get there feels like it dragged into those final moments rather than rising to the occasion. Had it finished maybe 10 minutes sooner, I think the conclusion would have the same resonance but felt like it had less of a hard time getting there. In any event, for a film as great as this to not fully stick the landing was definitely disappointing.
In addition, I feel like as this film went on it became more and more on the nose with its imagery. For such a true, understated story as this, the need to go into long segments with "forbidden fruit" imagery felt over the top and like one of very few things that spoke below the intelligence level of the film as a whole.
Before concluding this review, I want to discuss a couple of collateral matters that go into thinking about a film like this one. First, I want to at least raise an issue that plagued my personal viewing experience. There is some form of relationship between Elio and Oliver in this film. Elio is a 17-year old. Oliver does not have a stated age but is portrayed by a 31-year old actor. Though Chalamet is similarly older than his character, something about this age difference set off alarm triggers in my mind that made many moments in this film feel uncomfortable. The heart and spirit behind everything felt fine, yet there was still something that I would like to just note, rather than really downgrade the film for.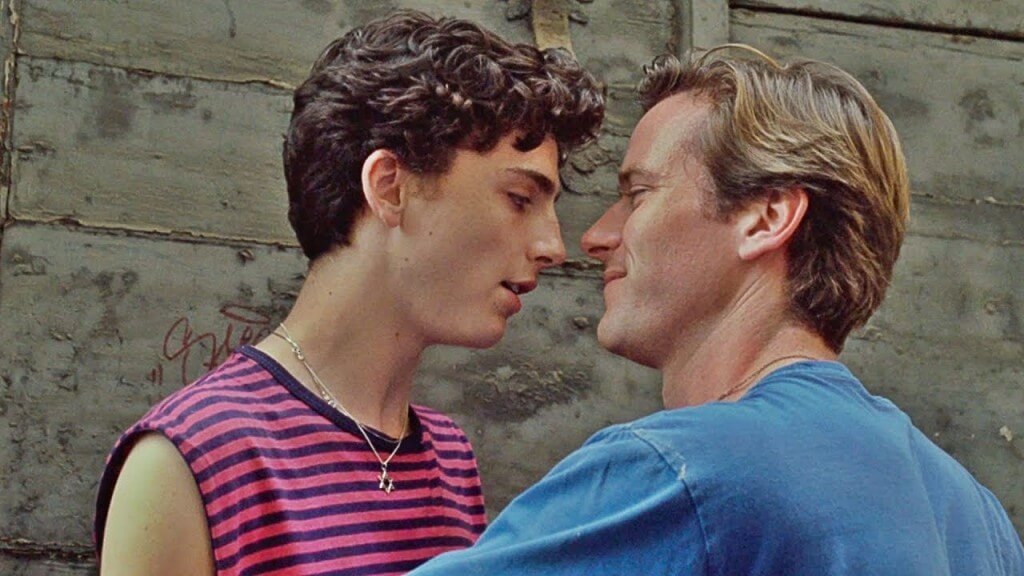 Additionally, there will be inevitable comparisons to last year's sexuality-coming of age movie (and Best Picture winner), Moonlight. Though the two films deal with a similar central theme, they are almost nothing alike in terms of characters or style. Yet, what I will say is that, though I think Moonlight is, generally, a better film overall and in terms of execution, I connected more with the characters and their challenges in this story. Where people stand comparatively between Moonlight and Call Me By Your Name will be an almost case by case matter, however, I think it is great to see two truly special films like this hit so close together.
Call Me By Your Name is a truly excellent film that is smart, exciting, and powerful. Through great performances and filmmaking, Guadagnino has presented a film that is surely one of the best movies of this year and will continue in the consciousness of some for many years to come. Unfortunately, the struggle to reach a conclusion holds this back from being a next level work of cinema. This is a must see feature when it hits a theater near you as it is likely to be (and deservedly so) an Oscar contender in many categories.
Call Me By Your Name
Characters - 9
Story - 8
Structure - 7
8
Call Me By Your Name combines an intelligent and delightful story with similarly intelligent and delightful characters in a coming-of-age sexuality drama that totally engrosses members of the audience. However, the film struggles to reach its conclusion holding it back from possible greatness.