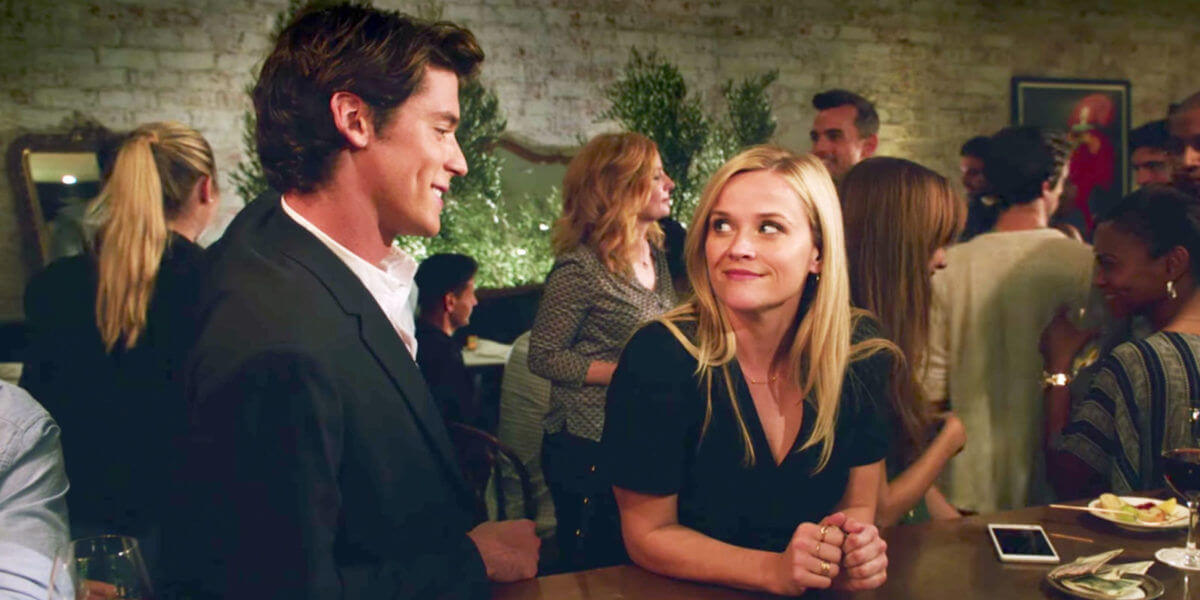 Once upon a time, back when Hollywood remembered that there is such thing as a mid-budget movie, Nancy Meyers was kind of a big deal. She's been in the business for roughly 40 years, with the first half of her career focused primarily on writing and producing. Then, she tried her hand at directing with Disney's 1998 remake of The Parent Trap. I saw that movie so many times growing up that I'm surprised the VHS tape didn't completely wear itself out. In the latter half of the 90s, Meyers married director, and frequent collaborator, Charles Shyer. They had two kids together, Annie and Hallie Meyers-Shyer. Today's feature, Home Again, is Hallie Meyers-Shyer's directorial debut. The film stars Reese Witherspoon, Nat Wolff, Jon Rudnitsky, Pico Alexander, Michael Sheen, Candice Bergen, and Lake Bell.
Home Again follows Alice Kinney (Witherspoon), who recently separated from her husband, as she decides to start over by moving back to Los Angeles with her two daughters. While celebrating her 40th birthday, Alice meets Harry, George, and Teddy, three young filmmakers who need a place to live. Complications soon arise when she agrees to let the men stay in her guesthouse temporarily. As Alice develops a budding romance with Harry, her newfound happiness comes crashing down when her ex shows up with a suitcase in hand.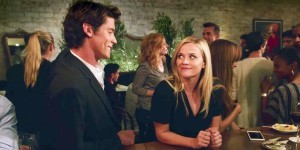 Forgive me if this review reads like an incomprehensible, schizophrenic mess. It is merely the result of this movie being an incomprehensible, schizophrenic mess. On the one hand, I loved the content: the story, its characters, and all of its themes and messages were really great to see on screen. On the other hand, I was immensely frustrated by the execution throughout. To put it another way, the destination was better than the journey in Home Again.
Let's start with one of the two definitive positives that the film has: the cast. I found everyone in this ensemble to be incredibly likable. The group was definitely oversaturated with raw charisma. Reese Witherspoon is the captain of this ship, as a seasoned veteran of the genre who could play this character in her sleep, she still chooses to make a genuine effort. I love Michael Sheen in just about everything, so his presence was more than welcome in this (even though his beard did most of the heavy lifting).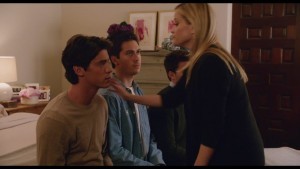 The MVPs of Home Again are Nat Wolff, Pico Alexander, and Jon Rudnitsky as the trio of young aspiring filmmakers, however. Rudnitsky also doubles as the main love interest in the film. Nat Wolff has come an especially long way from his days in The Naked Brothers Band with his brother Alex. He is slowly but surely carving out a nice career for himself as a supporting player and part-time leading man. Pico Alexander was born to be a movie star, however. Much like his character in the film, he has a natural chemistry with pretty much everyone he shares eye contact with. Other great performances came predominantly from the rest of Alice's family: Candice Bergman as her mother Lillian, Lola Flanery as the eldest daughter Isabel, and the adorable Eden Grace Redfield as Rosie all shine in Home Again.
The story is where things get interesting. First, let me reiterate that there is a clear difference between story and plot. The story is "what happened," while the plot is "how did we got there." Second, I'd describe my feelings about the story similar to how I felt about the lyrics in Arch Enemy's album Will to Power. If you understand Hallie Meyers-Shyer's history, then you may have a greater emotional response. I mean, think of who the characters represent. Alice is clearly an author surrogate protagonist, while Alice's dad is an expy of Charles Shyer. For better or worse, the apple really didn't fall far from the tree. Family seems to be a running theme throughout both Hallie and her mother's directorial debuts. This movie is also chock full of meta-commentary about storytelling, not just filmmaking. some examples of this are obvious: our three musketeers are aspiring filmmakers, Alice's daughter is encouraged to put herself out there as a playwright, and Alice herself is striving to rewrite the story of her life by making better decisions and trying to turn her hobbies into a career. As someone who devotes a lot of time to my hobbies with a similar hope for a future career, this really hit home for me.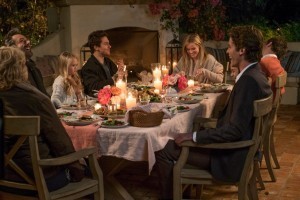 This movie exemplified the ways in which story and plot are not the same thing, as the negatives really leaked in through the plot elements. Home Again unfortunately felt like a directorial debut with training wheels. You know how teachers can tell right away when their students' parents helped them with their school projects? I felt like that teacher as I watched this movie. The reason that's a problem in Home Again is because they both share the same problem in terms of shoving way too much plot into roughly 90 minutes of movie. I'm serious, each separate sub-plot could have been it's own film. And, to make things worse, the scotch tape that held everything together were some of my least favorite clichés in cinema. I know that's par for the course in the romantic comedy genre, but that's precisely why these movies are an endangered species, and why this one in particular is going to get buried at the box office by Stephen King's IT.
I enjoyed the raw material within Home Again enough to rate it fresh, but the journey was an exhausting ride. I like the Meyers-Shyer family, and I see great potential with Hallie as both a writer and a director. She must learn from her mistakes here and continue to develop her own unique voice, however. This is perfect counter-programming for those who are either turned away from sold out screenings of IT, or are simply too afraid of killer clowns to hack it.