REVIEW: In the Heights (2021)
On Thursday, June 10th, In the Heights was released to HBO Max and theaters. The film adaptation of Lin-Manuel Miranda's 2008 Broadway sensation comes just under a year after Hamilton hit Disney+ and turned me into a fan. I think this gave many people expectations for In the Heights that it otherwise may not have had to contend with. Then you also have fans of the original show who have been waiting over a decade for this film. I've never had the opportunity to see the original musical since it was never released to streaming, and theater isn't as big of a deal where I'm from. It wasn't on my radar at all until after I saw Hamilton and heard about the new movie. I've tried to temper my expectations and not go into In the Heights looking for another Hamilton. But I've been extremely excited, and I've already seen the movie twice… and may watch it again today. Let's take a look.
Set in the Washington Heights neighborhood of Manhattan, In the Heights stars Usnavi (Anthony Ramos), a young man with big dreams of carrying on his father's legacy. He's lived most of his life in New York but has aspirations of returning to the Dominican Republic and reviving his dad's bar, El Sueñito, or "little dream." He runs a mom-and-pop bodega in the meantime, scraping all his savings together to buy the bar one day. Meanwhile, Usnavi's friend Nina (Leslie Grace) comes home from college to find her father (Jimmy Smits) contemplating selling their family business to foot tuition. She reconnects with her old flame Benny (Corey Hawkins), and struggles with deciding if she even wants to continue attending school. Vanessa (Melissa Barrera) works at a nail and hair salon but has dreams of becoming a big-name fashion designer. Abuela Claudia (Olga Merediz) is the matriarch who holds the community together, providing food, company, and a shoulder to cry on.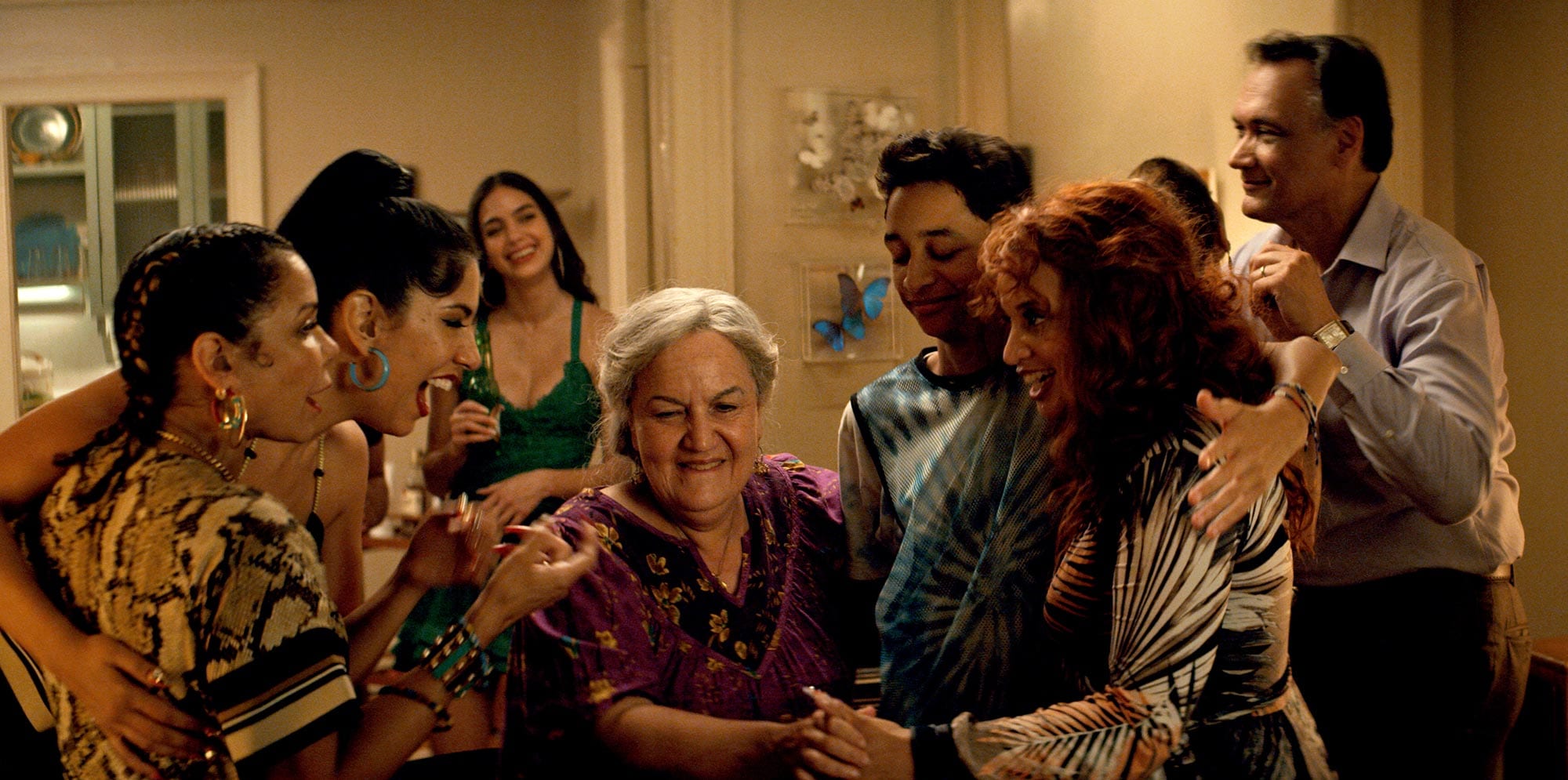 This film is a behemoth movie-musical the likes of which they rarely make anymore. It's kind of hard to know where to begin. The idea of community permeates every scene, every musical number, and motivates many of the significant characters. Early on in In the Heights, narrator Usnavi explains that Claudia isn't really his grandmother. She never had her own children, so she adopted her whole block, hosting parties and offering support in times of need. While Claudia isn't the main character of In the Heights, I think most will agree she is the movie's heart and one of its most memorable aspects. The way she cares for others and serves as a family to those who need it is genuinely moving, and she gets to perform one of the best songs in the movie. Olga Merediz is a force of nature in this role. I was unsurprised to learn that she originated the character in the original show. It's nice that they got one of the original actors back (Lin-Manuel Miranda and Christopher Jackson's cameos notwithstanding). Every moment of her screentime drips with emotional energy, whether it be love, joy, or sorrow, and she absolutely belts when she gets her chance to shine. I don't want to spoil the ending, but there is a sense of continuation, as I got the feeling that some of the film's main characters would carry on Claudia's legacy by being there for each other.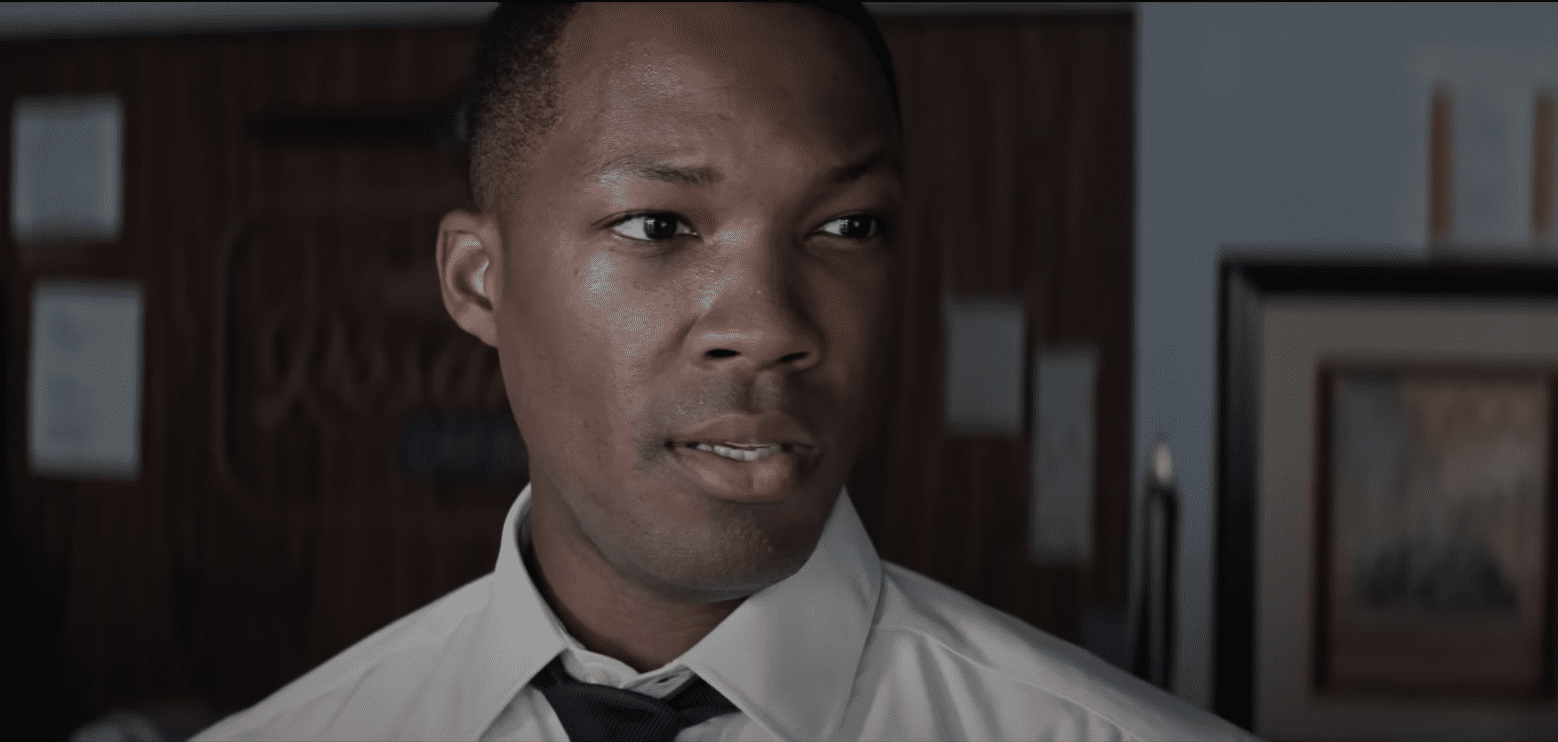 That's not to make light of the other characters, either. Usnavi is a likable lead, shy and nervous around Vanessa but confident in his dreams. His narrations are funny, and Anthony Ramos absolutely owns this role. I remember having a strange feeling of regret that Miranda is too old to reprise the role he originated, but I doubt he was or would have been better than Ramos. I loved both of Anthony Ramos' performances in Hamilton, but carrying his own movie is a different ballpark, and he kills it. Corey Hawkins and Leslie Grace are great as Benny and Nina. I'm surprised I've never seen/heard of Hawkins before; he has a lovely singing voice and keeps up with the dancing as well. Melissa Barrera is absolutely gorgeous, and her singing and dancing are wonderful as well. I didn't care much for Vanessa, and she was probably my least favorite major character in the film, but the performance was great nonetheless. I enjoyed Miranda and Jackson's cameos, even if the former seemed a little gratuitous and self-indulgent. However, since I never saw the show, maybe I'm wrong. I guess the character he pops in as was always as much of a part as he is here; again, I don't know. There are a lot of Easter eggs for Hamilton fans as well. Only knowing him from Star Wars, I had no idea what to expect from Jimmy Smits in a large-scale movie musical, but he pulls his weight. His scenes with Nina were really emotional; he gives up everything he has to give his daughter a chance at a better future. He did it once in coming to America, and in the film, he does so again in selling his company to send her back to school. I feel like I've been saying it a lot lately, but this movie is full of love. The love between families, blooming love between new couples, love for your culture, and the love shared among a community.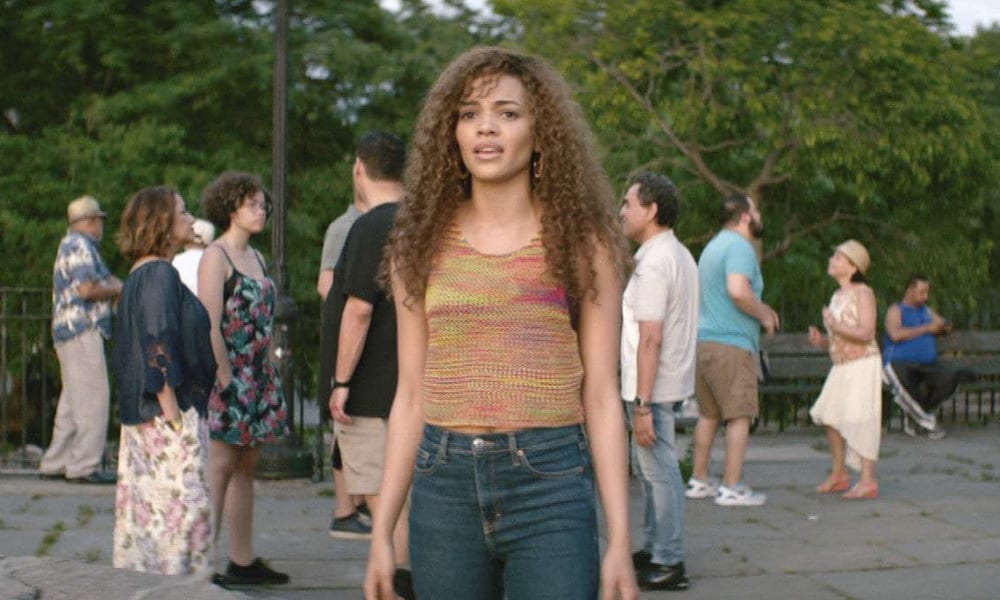 And I would be remiss if I neglected to mention the music and choreography. The characters are struggling against the gentrification of their neighborhood, which seems thoroughly modern. But the set pieces and dance numbers are absolutely on par with classics like Singin' in the Rain and My Fair Lady. The staging and visual language of this movie are absolutely breathtaking. "Paciencia y Fe" is a particularly striking sequence. You will have songs stuck in your head after seeing this movie; "In the Heights," "96,000," and "Piragua" have been living rent-free in my head for almost 24 hours. Unsurprisingly, In the Heights explores some of the same themes Hamilton would later interrogate. The meaning and value of a legacy, hard work as a pathway to success, and, of course, the ever-present notion of family.
In the Heights is an absolute triumph, and in my opinion, the true return to movie-musical greatness that many credited La La Land with. Give me In the Heights over that, The Greatest Showman, or any of Disney's recent live-action musicals any day. I'm not sure if I like In the Heights as much as Hamilton (probably not), but it's excellent in its own right.
Plot - 8
Acting - 8
Direction/Editing - 10
Music/Sound - 10
Themes and Character Development - 10
9.2
Great
In the Heights is a truly great movie musical. Featuring compelling characters, catchy tunes, and actors who can actually sing, I would recommend it to any fans of the genre.