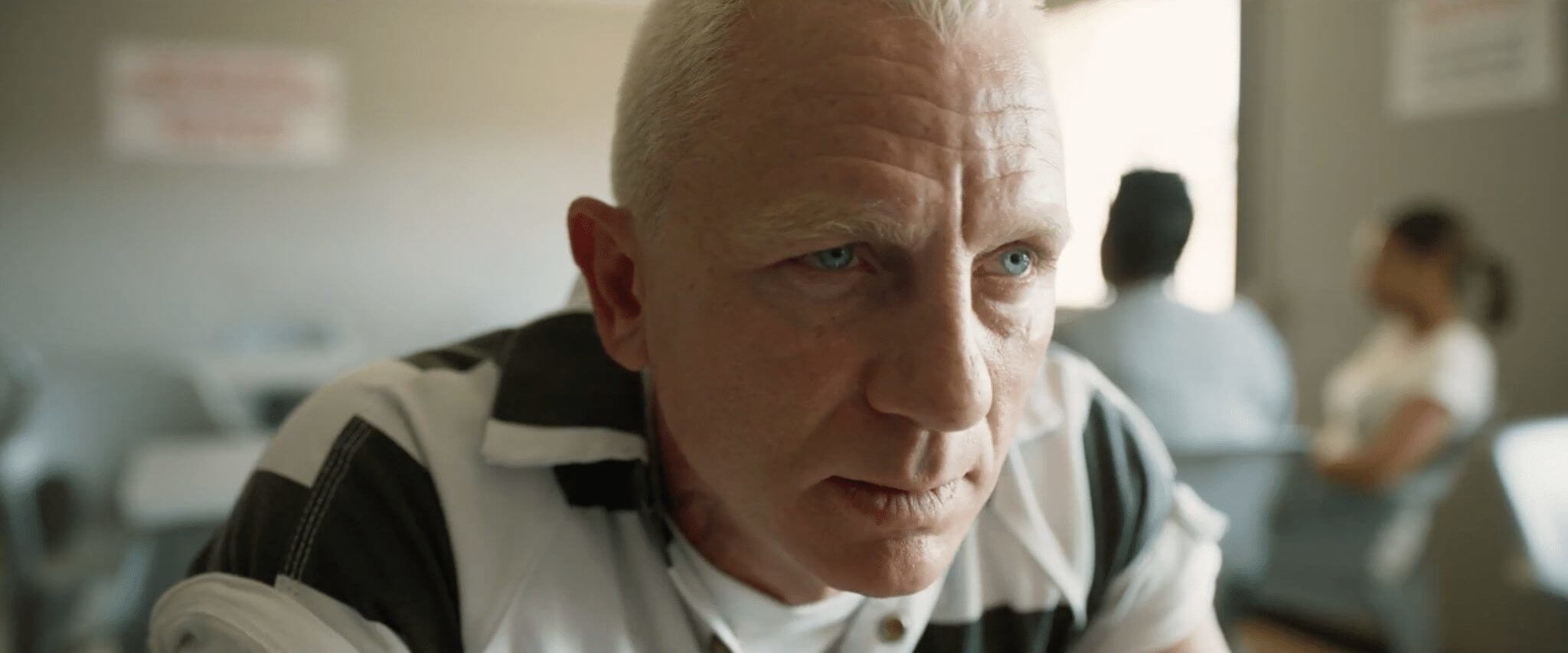 Today sees the return of Steven Soderbergh to the big screen after a four year absence in Logan Lucky. To be honest, I always have a hard time believing people in the entertainment industry who say that they are retiring, only to return again a few years later. The first time I remember this whole "boy who cried wolf" routine was back in 2003, when Jay-Z claimed he was retiring after The Black Album, then came back with a vengeance three years later with Kingdom Come. Jack Nicholson was supposed to be retired, until he signed on to the upcoming Hollywood remake of Toni Erdmann. Well, at least in this situation, it is good to see Soderbergh back in the director's chair. The world needed a movie like this, especially one without any studio interference to stifle a master's vision.
In Logan Lucky, West Virginia family man, Jimmy Logan, teams up with his one-armed brother Clyde and sister Mellie to steal money from the Charlotte Motor Speedway in North Carolina. Jimmy also recruits demolition expert Joe Bang to help them break into the track's underground system. Complications arise when a mix-up forces the crew to pull off the heist during a popular NASCAR race while also trying to dodge a relentless FBI agent. Driven by a phenomenal cast and a legendary director, this film succeeds on so many different levels.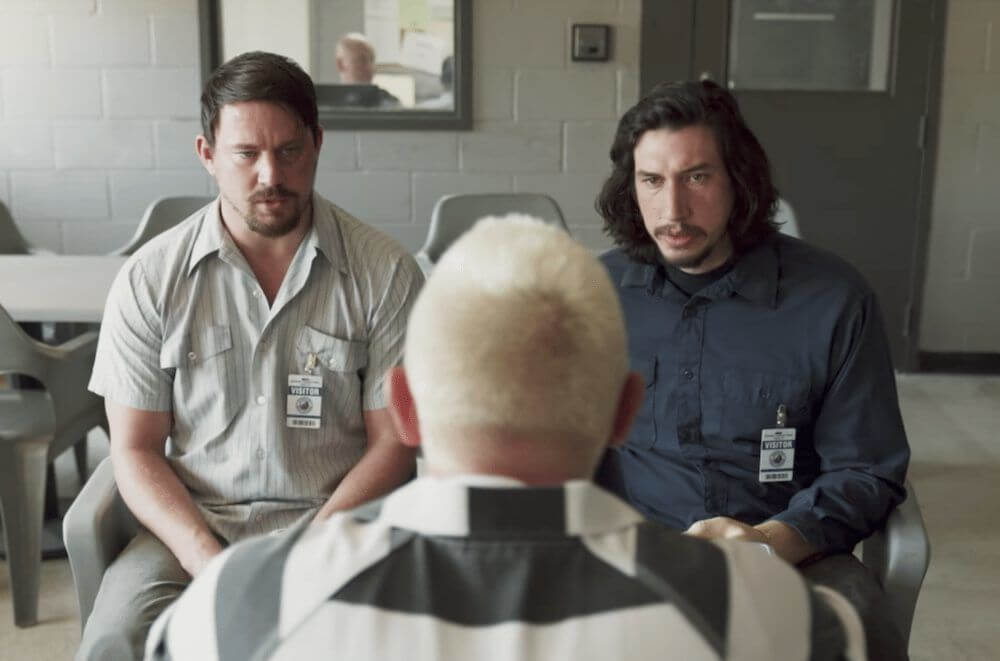 Channing Tatum may not be the best actor working today, but he is certainly the most improved. He's come a long way since his Step Up days, when he was not much more than a pretty boy who could dance. Now, he's working with some of the best directors in the business like Tarantino, the Coen Brothers, and, of course, Soderbergh, who seems to be the one who brings the best performances out of Tatum. This lies largely in an ability to understand exactly where the young actor's strengths and weaknesses truly lie. Soderbergh also understands that Tatum's natural charisma is incredibly infectious, which naturally pushes anyone in the supporting cast to bring their A-Game to the table. For example, Adam Driver has wonderful chemistry with Tatum as Clyde Logan, Jimmy's one-armed bartender brother who assists in pulling off this elaborate bank heist during the biggest racing event in North Carolina.
But, these aren't even the best performances in the film. A separate paragraph is, indeed, necessary to bring up the show-stopping Daniel Craig as Joe Bang, the team's explosives expert who is an essential part of the heist. This was not at all what I was expecting from Craig in the slightest, but I'm glad he was able to stretch his acting chops before stepping back into the 007 franchise one last time. For such a sharp departure from his usual persona, I hope he gains some awards recognition in the Best Supporting Actor category. I could talk all day about the other fantastic performances in Logan Lucky, but I have to move on to other topics.

When it comes to directing, nobody is quite as precise as Steven Soderbergh. He retired from directing feature films in 2013 due to his incredibly controlling vision. The word "no" in terms of the stories he wants to tell simply does not exist in his vocabulary. Soderbergh was done putting up with the bureaucracy of the studio system and, had he stayed loyal to them, audiences never would have been able to see a beautiful film like Logan Lucky. This rich, compelling story about a band of brothers pulling off a ridiculously elaborate bank heist, all so Jimmy could gather enough money to be with his family, would have never made it to cinemas. One thing I love about Soderbergh's style is that he is a chameleon. This allows him to change styles and ways of filmmaking with every new idea.
The jury is out on whether or not "Rebecca Blunt," Logan Lucky's listed screenwriter was ever a real person, but regardless, they did an excellent job with the screenplay. Like any good heist, the writer made sure that no stone was left unturned, and that one could easily follow the plot and understand each character's actions and motivations. This is accomplished most effectively through visual exposition such as montages and a long flashback towards the end of the film that reveals how this was all pulled off. As for dialogue, it has about the same balance of humor and intelligence as a Coen Brothers film. Don't automatically assume due to this being a story about rednecks that its characters aren't hyper-intelligent.
By now, I'm sure some of you are wondering if I have any negatives to discuss, since I've been singing this film's praises to the heavens. Really, in the end, I have nothing major to dive into. However, Soderbergh did decide to close this movie with a slightly sequel-baiting cliffhanger, which I don't think was needed to close out a very solid standalone experience. As much as I enjoyed these characters, I'm not in a rush to see their story continue, especially at the risk of another Oceans 12. Other than that, and perhaps a scene or two that seem to overstay their welcome, I found this movie to be very near perfect.
Soderbergh wears a lot of hats on the set of his films. Here, he is not only the director, but also the producer, the alleged screenwriter working under a pseudonym, the cinematographer, and even the editor. The one hat he doesn't wear (aside from actor) is composer. That title belongs to David Holmes, one of his frequent collaborators whenever Cliff Martinez is not readily available. Obviously, this film takes place in present day, but his score, along with several assorted selections off the soundtrack, give Logan Lucky a sort of retro 70's vibe a la Smokey and the Bandit. As always, a good score serves to further support an already solid movie.
I cannot stress enough how amazing Logan Lucky is and how much everyone should rush out to see it as soon as possible. It is too early to rank this among the rest of Soderbergh's filmography, but I can say with confidence that there' is not a spring missing from his step. Everything is on point, from acting to writing, cinematography, editing, and music. This was a great way to wind down the summer, and I look forward to whatever Soderbergh is cooking up next!
Michael's Score: 10/10