REVIEW: Mr. Peabody and Sherman (2014)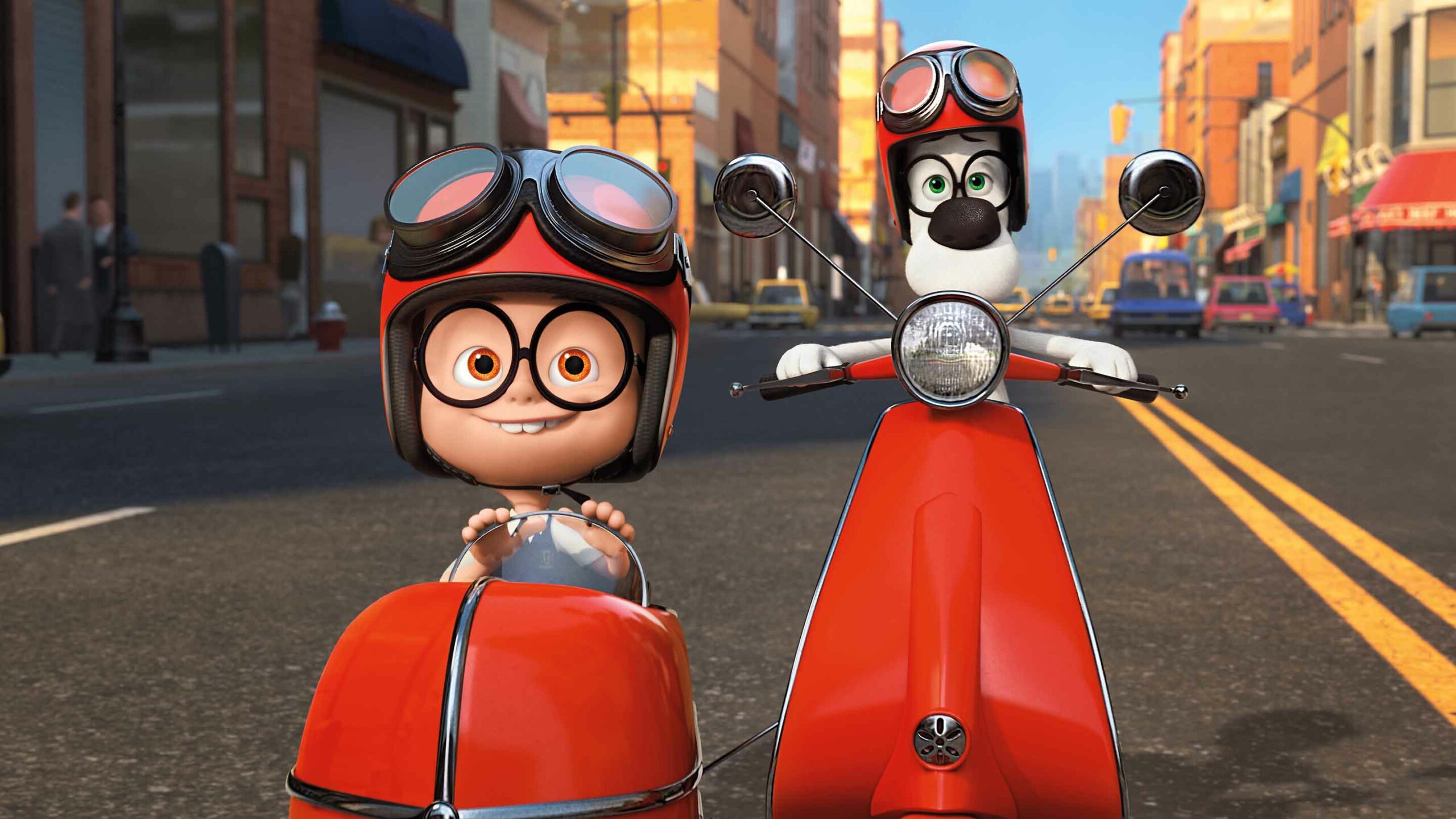 Mr. Peabody and Sherman is a 2014 DreamWorks movie based on "Peabody's Improbable History," a segment of The Adventures of Rocky and Bullwinkle and Friends. Mr. Peabody is a brilliant, anthropomorphic dog who adopts a human boy named Sherman. I've never seen the original cartoon or the movie, so I had no expectations or nostalgia going into this. I remember the film's ads and posters, but I don't remember being very interested in it for one reason or another. Let's jump in.
It's Sherman's (Max Charles) first day of school, and Mr. Peabody (Ty Burrell) has tried to prepare him for every possible situation. Things go well for Sherman at first as he takes every opportunity to show his significant knowledge of history. This angers Penny (Ariel Winter), a girl in Sherman's class whom he inadvertently one-upped. Penny calls Sherman a dog, throwing his food and telling him to fetch it. She restrains him, and he bites her in self-defense. This triggers an investigation into Peabody and Sherman's home life. Ms. Grunion (Allison Janney) wants to take Sherman away, believing a dog shouldn't be granted custody of a human child. Mr. Peabody has one last chance to impress Grunion and Penny's parents. However, Sherman and Penny take Peabody's time machine for a spin, and trouble ensues.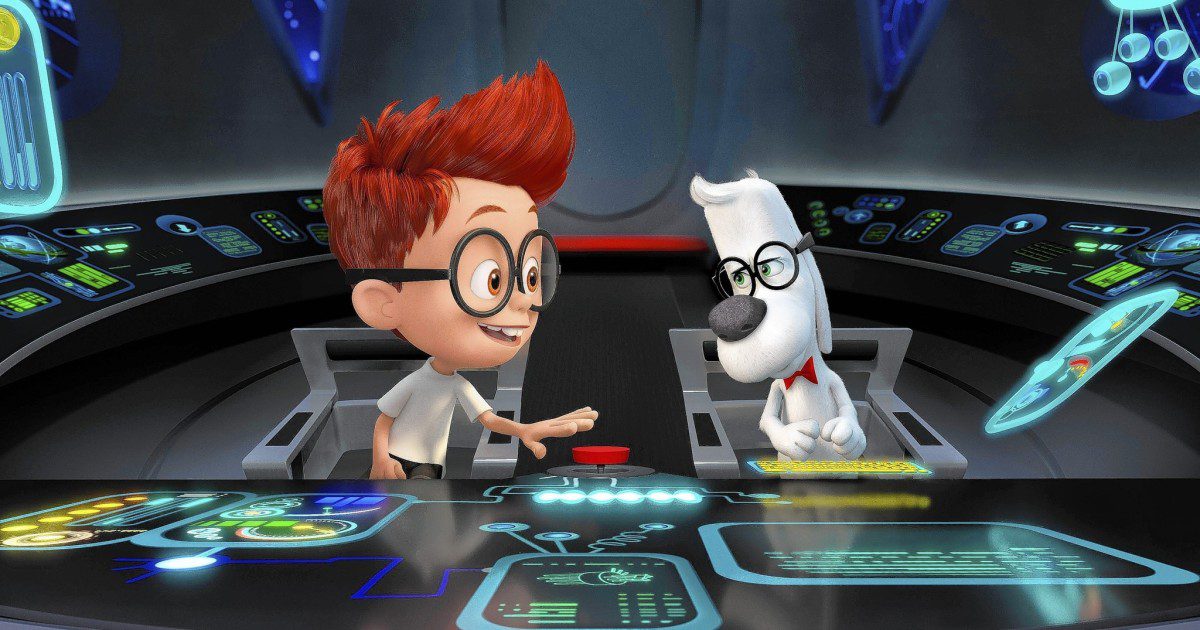 The animation in Mr. Peabody and Sherman is pretty good. The film is colorful and vibrant, with zany character designs and serviceable work on textures and landscapes. The only thing that stuck out to me in a bad way is Penny. Her face is a little too made up for such a young character, especially the long, thick eyelashes. She looks like a doll, and I found it distracting. Peabody, Sherman, and the other main characters are distinct in appearance, and I like the cartoony designs. Mr. Peabody and Sherman features original music by Danny Elfman, and I have to admit, I'm surprised. I love Elfman's work on The Nightmare Before Christmas, Meet the Robinsons, and most of Tim Burton's filmography. However, I didn't find the music at all noteworthy in this movie. That's okay, and if it was a different composer, I probably wouldn't care. It's just surprising given who was involved, and I wonder if Elfman just wasn't into the material.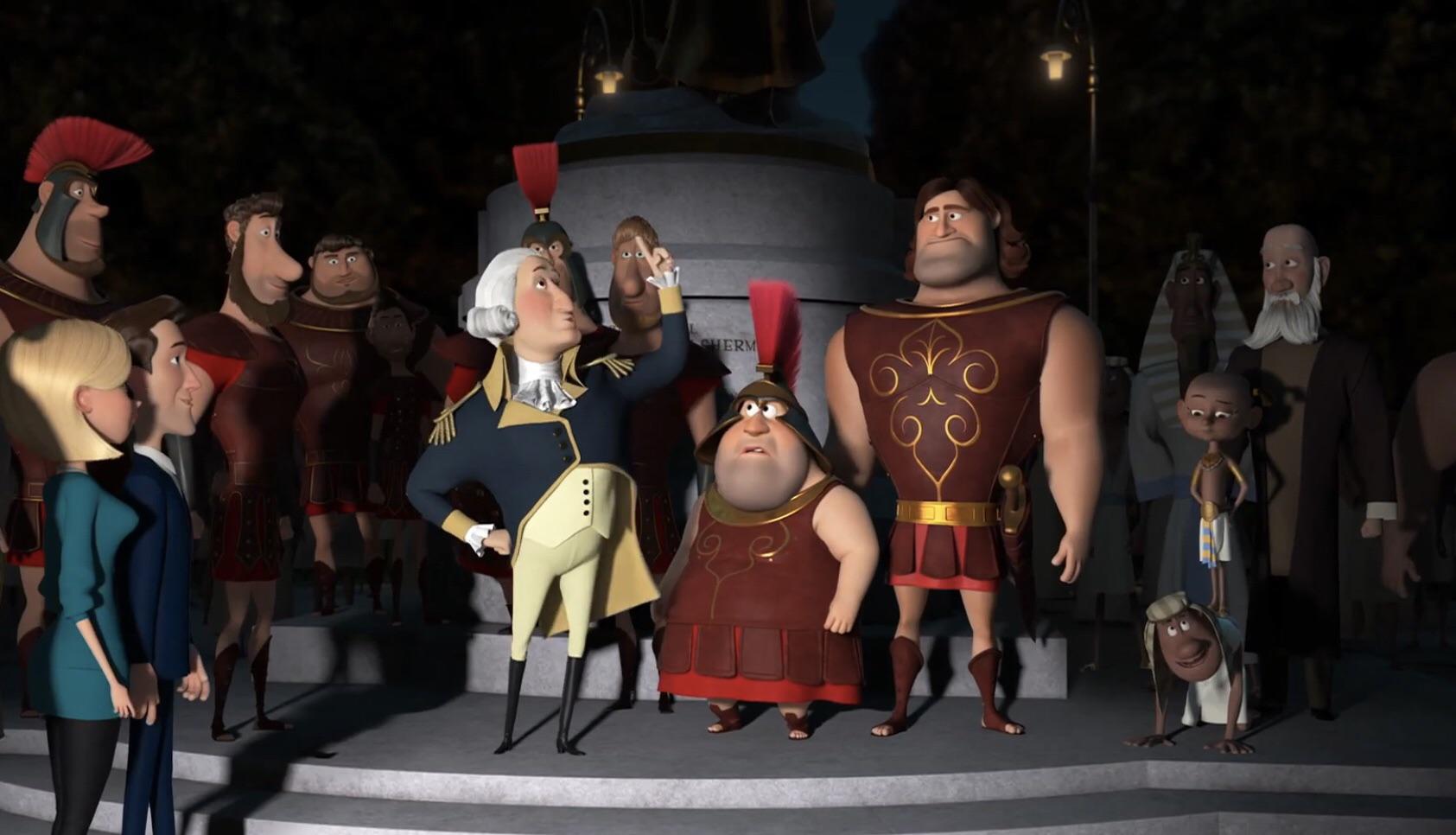 The voice acting in Mr. Peabody and Sherman is good. Ty Burrell is brainy and charismatic as Peabody, and Max Charles makes Sherman's frustration palpable. They have fantastic chemistry, which is important given the relationship between the characters. I actually thought Peabody was voiced by David Hyde Pierce for most of the film, both because Burrell sounds like him and because this is exactly the type of role he would play. Ariel Winter does what she can with the role of Penny, but honestly, I always just hear Sofia the First in her voice. I wasn't in the age range for that show, but I have four younger siblings, so I've seen a lot of stuff I wouldn't have sought out myself. I think Winter might not be a great voice actress if she has one default voice she relies on for these roles. Leslie Mann and Stephen Colbert are wasted as Penny's parents. Allison Janney is deliciously evil as Ms. Grunion, though I actually think the film could have done with more screen time for this character. Stanley Tucci, Patrick Warburton, and Mel Brooks, among others, play various historical figures throughout the film.
My main problem with Mr. Peabody and Sherman is with its characters. This is often a deal-breaker for me, but it's not so bad here. I like the title characters, and their dynamic makes the movie work in the first place. However, I don't really like any of the other characters at all. I like the idea of Ms. Grunion, but she only appears twice, so it's easy to forget she's the movie's villain. This can be done well; two of my favorite animated villains are Gaston and Syndrome, both of whom don't do much during their respective films. But the former sells himself with presentation; he's funny, bombastic, and one of the movie's most memorable characters. Meanwhile, Syndrome was a plot twist villain before it was cool. Ms. Grunion threatens Mr. Peabody once near the beginning of the movie and doesn't factor back in until it's almost over.
I also really hated Penny. Not in the sense that she's evil, because the movie actually wants you to gradually warm up to her like Sherman does for some reason. This character is a bully and feels threatened the moment a classmate knows more than her. I don't find that tolerable, and she doesn't really have a character arc to justify it. In the end, she admits that the investigation and timestream hijinks were her fault, and yeah, everything is absolutely 100% her fault. But this doesn't progress naturally throughout the movie. She just goes on these adventures with two people she hates and kind of drops the hatchet at the end. I don't find it believable when she pleads with Ms. Grunion to let Mr. Peabody keep Sherman. Just minutes earlier, she was throwing Grunion's investigation in Mr. Peabody's face. Worse than that, Sherman didn't know there was an investigation until she did this. The movie plays this out like it was Mr. Peabody's fault for keeping a secret from Sherman, but I don't buy it for one second. Sherman is a child, and it's understandable not to tell him right off that he's at risk of being removed from his guardian. The audience is also expected to accept that Penny's cruelty has been forgotten because Sherman has a crush on her. Where did this come from? I don't like it at all. Young girls have been told that when a boy picks on them, it's because he likes them, and we're moving away from that. Why is it okay when the roles are reversed? If Penny hadn't been so mean, or if it had solely been a verbal conflict, I wouldn't mind. But she had him restrained like an animal and publicly mocked him in the cafeteria. I really don't understand why these two were paired up at the end. The other characters, like the historical figures and Penny's parents, are nonentities. The scene where Mr. Peabody fixes Paul's back could have been funny, but it went on for too long, and the dialogue didn't do the job.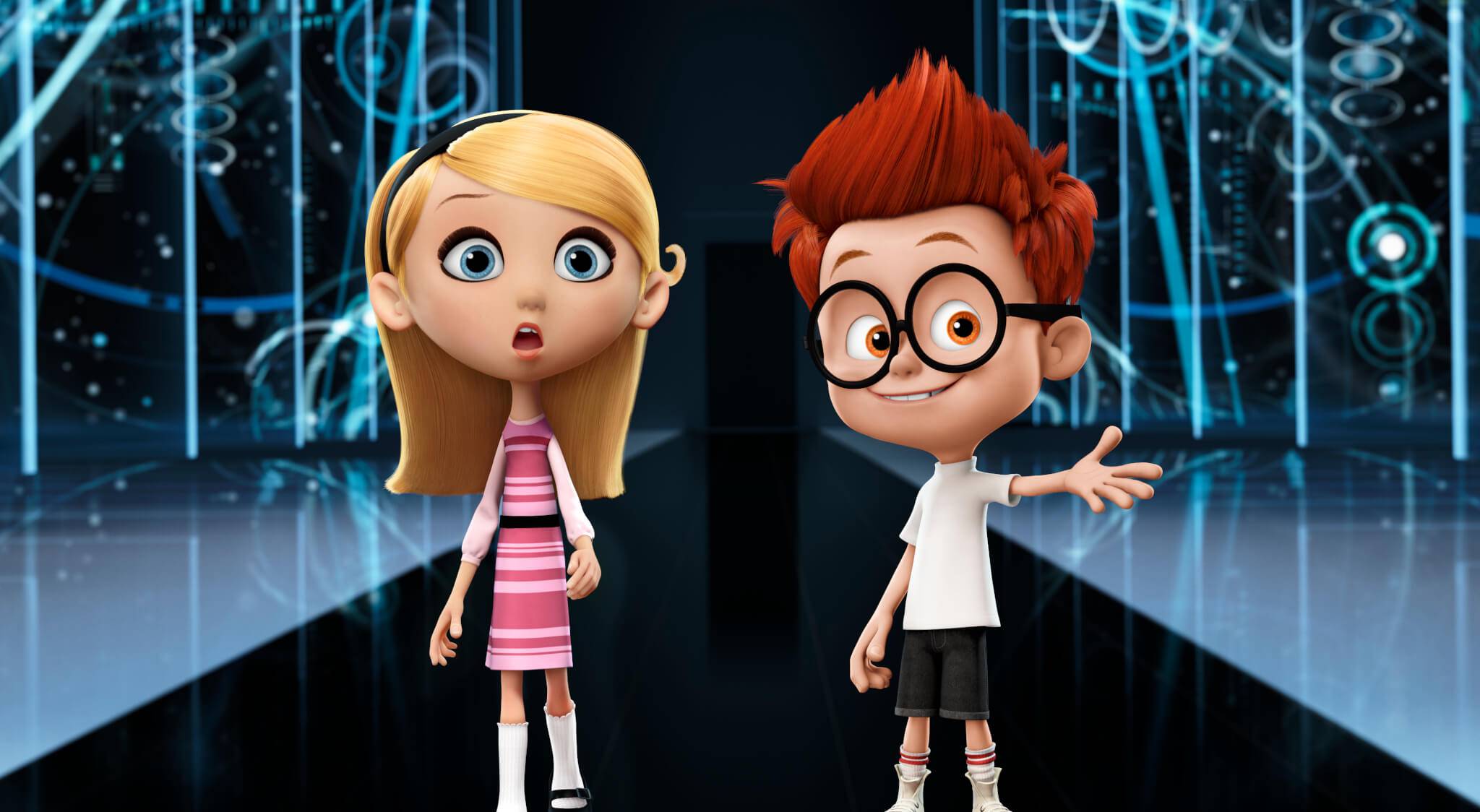 I actually liked Mr. Peabody and Sherman enough that I'm genuinely glad I saw it. It's a fun, breezy movie with acceptable visuals and decent voice work. I'm somewhat frustrated with a couple of story choices because I think this could have been one of DreamWorks' better recent movies with a few tweaks.
Plot - 6
Acting - 8
Directing/Editing - 7
Music/Sound - 6
Animation - 7
6.8
Okay
I actually liked Mr. Peabody and Sherman enough that I'm genuinely glad I saw it. It's a fun, breezy movie with acceptable visuals and decent voice work. I'm somewhat frustrated with a couple of story choices because I think this could have been one of DreamWorks' better recent movies with a few tweaks.