REVIEW: Secretlab OMEGA Gaming Chair (Ahri Edition)
Secretlab Brings Style to High Quality Gaming Chairs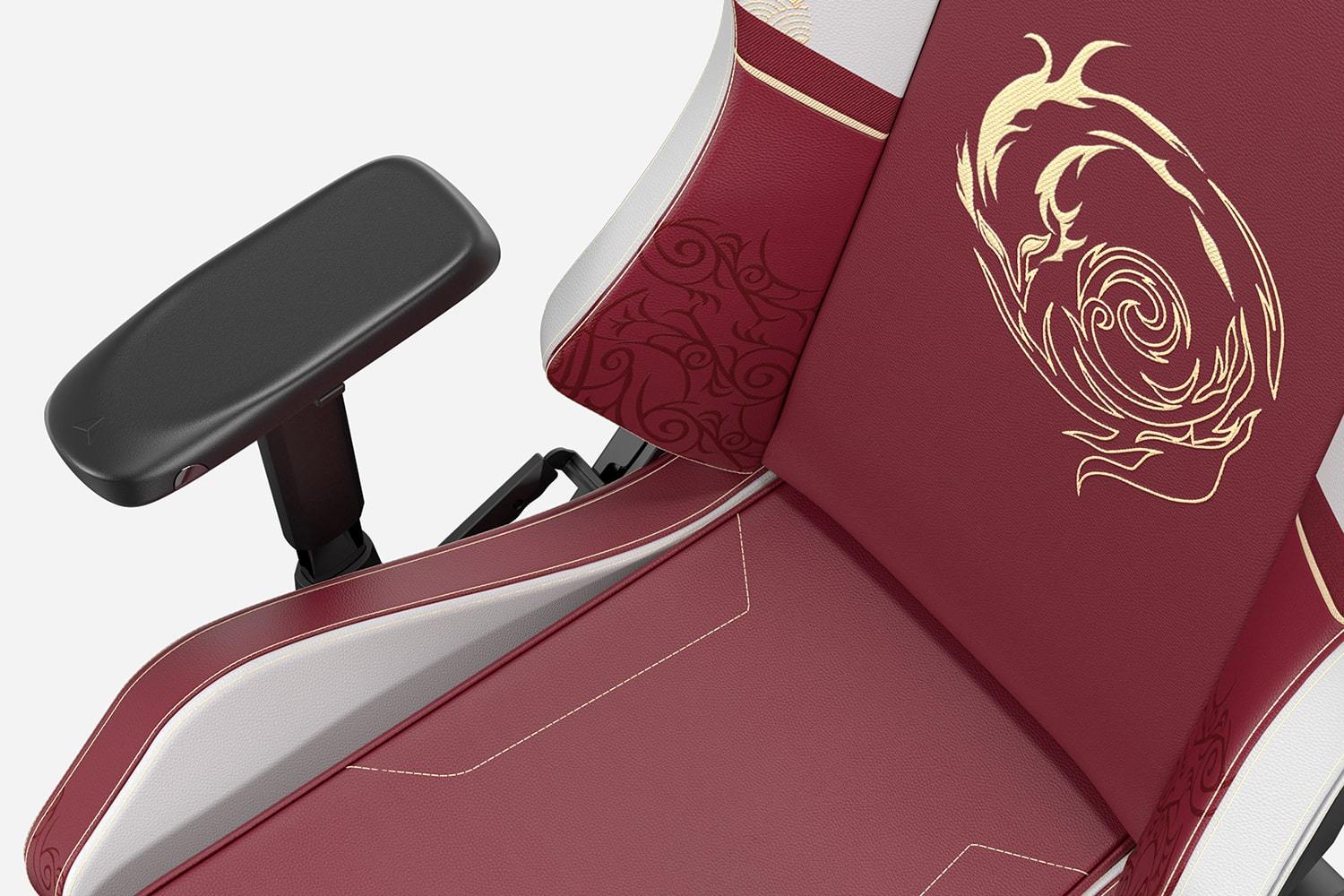 The world of gaming has come quite a long way in recent years. Since the early 2010s, there has been a demonstrable improvement in the variety and quality of accessories available to gamers of every age group and skill level. Our options have never been better, from surround sound gaming headsets to professional, moddable controllers, keyboards, and mice. One such indirect accessory that has taken off as of late, especially in the world of streaming, is the gaming chair. When playing a couch co-op game at home with friends or significant others, or beating each other senseless in a Super Smash Bros. party, or fighting games such as Soul Calibur or Dead or Alive, everyone sitting on the couch makes the most sense. However, when in a streaming environment, comfort is critical, especially given that streaming can last for several hours at a time. So when you're sitting at a desk and streaming the day away in the same position, your run-of-the-mill desk chair isn't going to cut it – believe me, I had the sore back that could testify to it. There are plenty of good gaming chairs on the market with a wide array of features ranging from the simple to the extravagant, and finding the right throne to suit your needs is not a difficult task beyond just making up your mind as to what you want out of it.
Enter Secretlab, a manufacturer known for its quality gaming chairs of various models and designs. Their standard models are the OMEGA, Titan, and Titan XL to suit the user's different height and weight ranges. As the OMEGA fits me most optimally, that's the model that I selected. That's where the simplicity ends, and the fun begins. Secretlab has licensed out several popular franchises that prospective buyers may theme their chair after. From Overwatch and World of Warcraft to Game of Thrones and Batman or the Joker, their many different offerings will bring you comfort and a sense of regality to your streams. I elected to go with a limited edition design based on my favorite League of Legends character, Ahri, and I could not be more impressed and happy with it. The stitch work on both the front and back of the chair's main body is handled with care, and the Prime 2.0 PU Leather was flawless out of the package – a testament to the effort put into packing it up for shipping. To call this chair aesthetically pleasing would be a gross understatement, but all the beauty in the world would do a chair no good whatsoever if it weren't also comfortable and functional.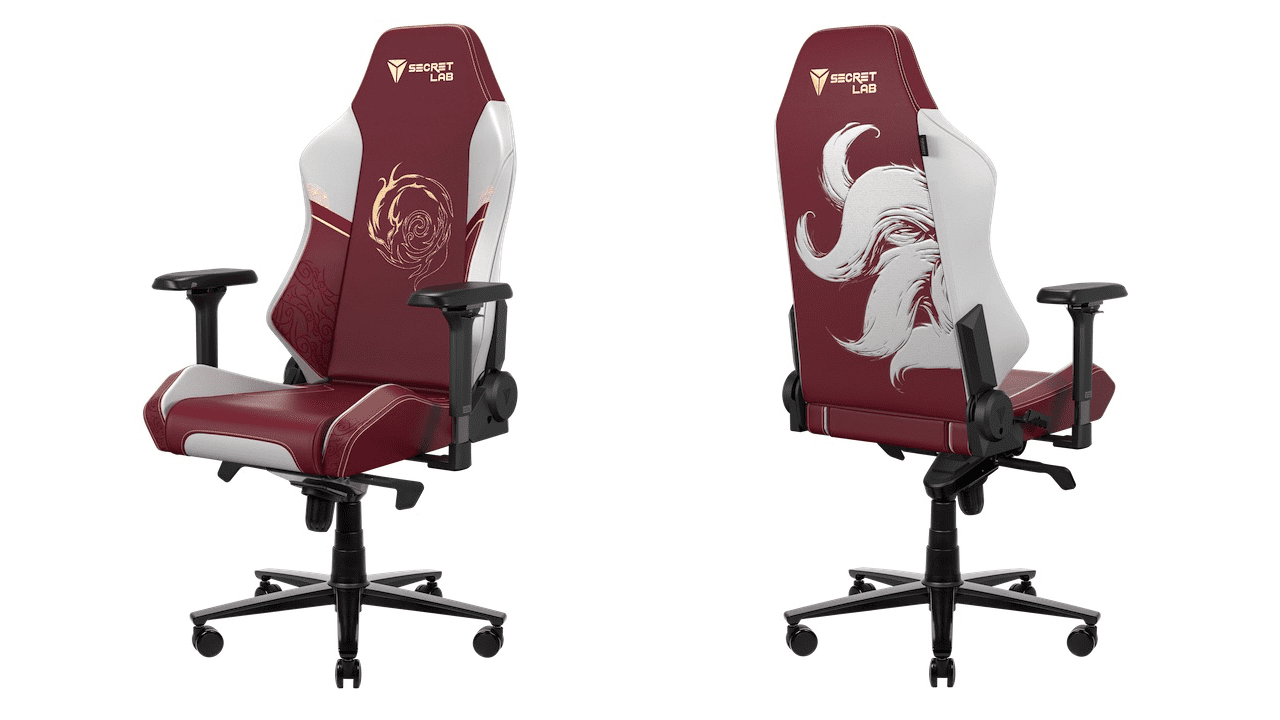 The utility features with this chair go beyond that which even a nice desk chair (which I also have) possesses. The snug-fit seat base provides an added degree of comfort so that you feel as though the seat is holding you. If that's not enough, the memory foam backrest and neck rest pillows contour to your body quickly and seamlessly. The neck rest pillow specifically also has an additional cooling gel layer, which provides a relaxed feeling, especially during long gaming sessions. Four-directional armrests feature a full-metal internal mechanism that smoothly locks into place at whichever position is most comfortable to the user. The armrests themselves are covered in PU padding, which provides optimal comfort and support for your wrists and elbows. Combined with a good keyboard wrist rest, you can significantly reduce your likelihood of developing carpal tunnel – something that is naturally pretty inhibiting for us gamers. Additionally, and similarly to the snug-fit seat base, the chair body's back also has shoulder wings similar to those on excellent bucket car seats. These are great for keeping your upper body in place and maintaining proper alignment for your spine, further adding to long-stream comfort.  
The difference in my quality of life just in the little more than a month in which I've had this chair cannot be overstated. Before, I was regularly complaining about my back, neck, and shoulders; now, however, I don't even think about them. Furthermore, and at the risk of hyperbole, I compare every chair I sit on against my OMEGA Ahri gaming chair. And thus far, without exception, I can't wait to get home and use my chair because nothing else in my day-to-day compares. I've since strongly encouraged my fellow streaming friends to get their own gaming chairs as well. First and foremost, I recommend they check out Secretlab due to my positive experience with mine and the great options they have for it to look and feel striking and not just functional but mundane. If you're in the market for a new chair, and if you're a streamer, then go check out Secretlab's selection. You'll look great, and you'll feel even better, all the while upping your streaming game for your YouTube or Twitch followers. If my good word isn't enough, one of my fellow Geeks + Gamers stream team members, Xraygirl, was kind enough to add her two cents about her experience with an OMEGA gaming chair as well.
MarcTheCyborg and I moved in together in July. We set up a tandem workstation of sorts, but my chair wasn't very comfortable, so I decided I would splurge and get a really good chair. Around the same time, the "Cyberpunk 2077 Night City Wire" had aired, and I really liked Hollie Bennet's chair, so I decided to pre-order it and was very impressed with the final product. In addition to the cool-looking yellow and black Cyberpunk inspired designs, the material feels very soft, but the chair's construction is also very firm and supportive. It comes with both a lumber and head pillow, which make long gaming sessions stay comfortable throughout. I'm very pleased with my purchase.
Secretlab's' gaming chairs come with both a 49-day return guarantee, and by merely tagging them in a social media post with a photo of your new chair, you can extend your free warranty to a full five years. Add in the fact that they sell directly to consumers instead of dealing with any third-party retailers or distributors, and you get a reasonable price point for the fantastic quality you're receiving. Lastly, the assembly was more straightforward than I could have hoped for, as I'm a far stone's throw away from an engineer. The chair looks incredible with its sleek and form-fitting design, feels incredible by being built with comfort in mind, and works sublimely with craftsmanship that doesn't cut corners – evidence of their commitment to building a quality product. Take yourself, do your body and streaming aesthetic some good, and head over to Secretlab. You won't regret it.
Function - 9.5
Style - 10
Comfort - 10
Quality - 10
Features - 9
9.7
Outstanding
Whether you're new to game streaming or have been entertaining the masses with 4-hour sessions for years, Secretlab brings comfort and style wrapped up in an affordable package of function and quality. From someone with a history of sports-related back and shoulder issues, my body has never felt better while gaming, and I will swear by this chair for years to come.