REVIEW: The In Between (2022)
Usually, when you sit down to watch a movie on Valentine's Day, you pick something lighthearted and fun. Something that'll make you laugh, maybe shed a happy tear or two. Something that will make you feel happy and believe in love.
I absolutely did not do that this Valentine's Day. I chose to watch a new movie called The In Between, a story about an already damaged teenage girl dealing with the tragic death of the love of her life. Depressing, right? But, somehow, it still managed to do all of the above, and then some.
The In Between dropped on Paramount+ on February 11th. It stars Joey King, a brilliant actress that's been gracing our screens since she was a little girl, and Kyle Allen, an up-and-coming actor many will recognize from Steven Spielberg's West Side Story remake, where he played Jet, and Amazon's movie adaptation of the book The Map of Tiny Perfect Things. Joey plays Tessa, a broken girl who doesn't believe she deserves anything good in her life, let alone love. After being abandoned by her mother and sent to live in foster home after foster home, Tessa's rough childhood has forced her to grow up fast and see things from a perspective most people will never understand. Kyle Allen's Skylar is the opposite of Joey's Tessa; he's open, loves life, loves to learn new things, and still believes in everlasting love. The two meet one day at the local movie theater, and their relationship is a whirlwind, but it's genuine, and soon they're head over heels in love with each other. Their romance is short-lived, however, as one night, tragedy strikes them both and Skylar is killed in a car accident, leaving Tessa to cope not only yet another person abandoning her but also dealing with the fact that the very same person seems to be trying to reach her from beyond the grave.
King and Allen have a real chemistry that makes their relationship all the more believable. You fall in love with them as much as they fall in love with each other. They're the main focus of the story, and they hold their ground very well. Every other actor is secondary to them, but that doesn't mean they don't play their roles just as well. Tessa's adoptive parents (actors Kim Dickens and John Ortiz) and best friend (actress Celeste O'Connor) round out her character and compliment her development throughout the film perfectly. The directing is also done very well, but I will admit the little CGI used in this film is a bit cheesy. Thankfully, it's not the focal point of the story and is easily overlooked. Honestly, without King and Allen, this movie would not have captured my attention the way that it did. They are such fantastic casting decisions, and their chemistry carries the movie.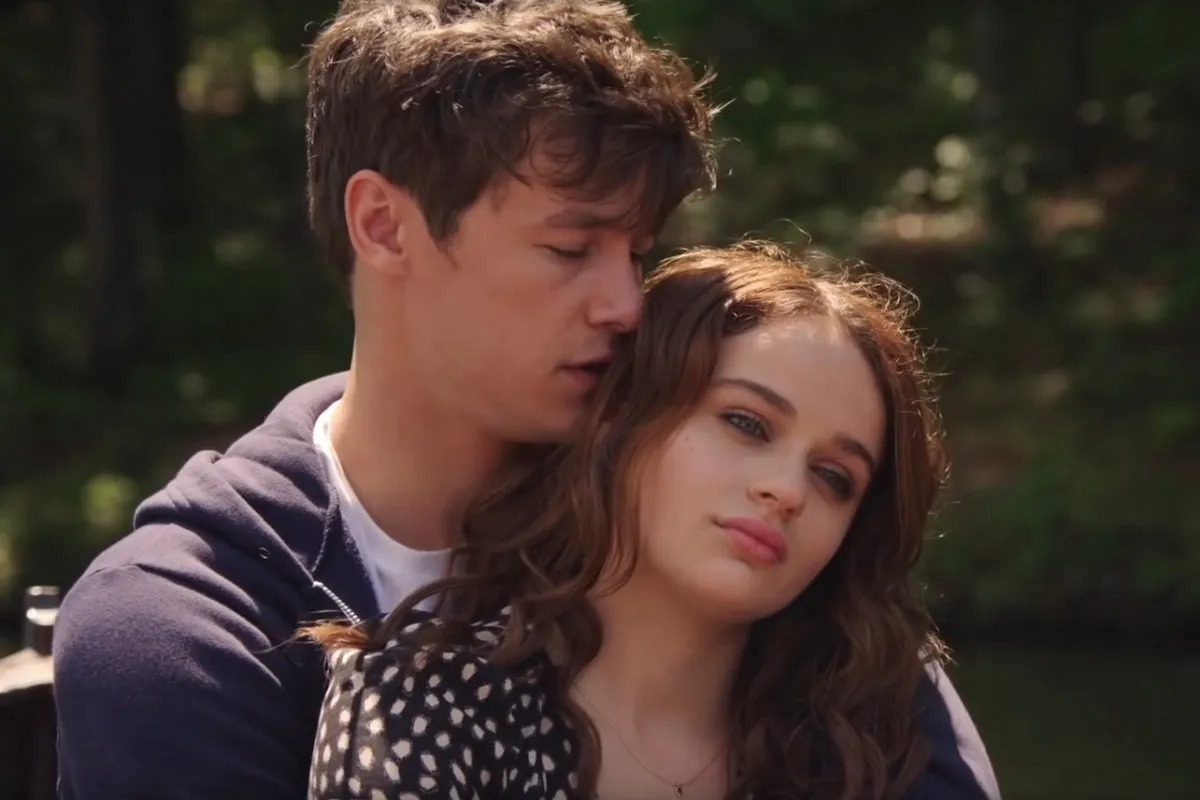 I know The In Between sounds like a terrible modern twist on Ghost, and in a way, I can see why people think that, but this film isn't about saving a loved one from imminent danger. Instead, this film is about love: opening your heart to it, even in the darkest of times and the biggest of heartbreaks. How it never truly dies because even though those who leave us are gone, our love for them never goes away. I, for one, got lost in the story and even got emotional over it. This movie hit me personally; events in my own past helped me identify with Tessa's struggles, and the thought of finding my "soulmate" only to lose him to death so suddenly as she does in the film has been something I genuinely fear. So the idea that love doesn't have to die and you can still keep your heart open to love again really struck a chord with me. It's a truly beautiful message hidden under a movie that, while not award-winning, was definitely a surprise, and I recommend giving it, like love, a chance.
The In Between is now streaming on Paramount+.
Plot - 7
Acting - 10
Directing/Editing - 7
Music/Sound - 7.5
Romance - 9.1
8.1
Good
This film is about love: opening your heart to it, even in the darkest of times, and the biggest of heartbreaks. How it never truly dies, because even though those who leave us are gone, but our love for them never goes away.