REVIEW: To All the Boys: Always and Forever (2021)
This Friday, February the 12th, Netflix released To All The Boys: Always and Forever, the third and final film in the series. Based on the young adult novels by Jenny Han, the movies follow Lara Jean, a girl exploring her late mother's culture, high school, and her first real romance. If you're like me, that probably sounds absolutely abysmal. On the surface, there's nothing about this series that would have appealed to me. The title itself is an eye-roller and would have served as a deterrent. I don't like romance, drama, or high school movies. Honestly, I usually can't stomach any kind of coming-of-age story unless there's a fantasy or sci-fi backdrop. However, when you have as many younger siblings as I do, you end up watching a lot of movies you wouldn't have chosen. The first To All the Boys film dropped in August 2018, and it couldn't have been long after that my youngest sister Katey, who loves romances and teen flicks, begged me to watch it with her. The movie's tone and characters charmed me almost instantly, and I was baffled to find some genuinely poignant stuff in it. I mention it a lot because it's an amazing display of how dialogue, atmosphere, and music can carry a scene, but the diner scene in the first film was life-changing for me. The character of Lara Jean was wildly different from me but so relatable in many ways. Her fear of driving is something I've struggled with, so when she was willing to drive to Peter and tell him how she felt, that was so real to me. I thought the second film was alright, but nothing to write home about and not even on the same playing field as the first one. When the third movie was announced and revealed as the finale, I had a lot of mixed emotions. Mediocre second movie or not, this series is unlike anything else I enjoy and has come to mean a lot to me. I had high hopes that Always and Forever could be more like the first film; the 3-minute trailer had a more interesting story than the entire second movie. How does Always and Forever stack up? Let's have a look. 
To All the Boys: Always and Forever finds Lara Jean on vacation in South Korea with her dad and sisters. It's the end of an era, as Lara Jean and Peter are going into senior year, and Lara Jean's dad Dan wants to propose to his girlfriend. Lara Jean wants a romance like in Say Anything or Sixteen Candles and seems to have found it with Peter. However, their future plans are jeopardized when Peter is accepted into Stanford and Lara Jean is rejected, left to choose between Berkeley and NYU. On a trip to New York, Lara Jean is swept up by the city and NYU campus and decides she'd like to go there. Unlike Berkeley, this is across the country from where Peter is going to be. Can their relationship weather the distance, and should that even be Lara Jean's priority at this crucial turning point in her life?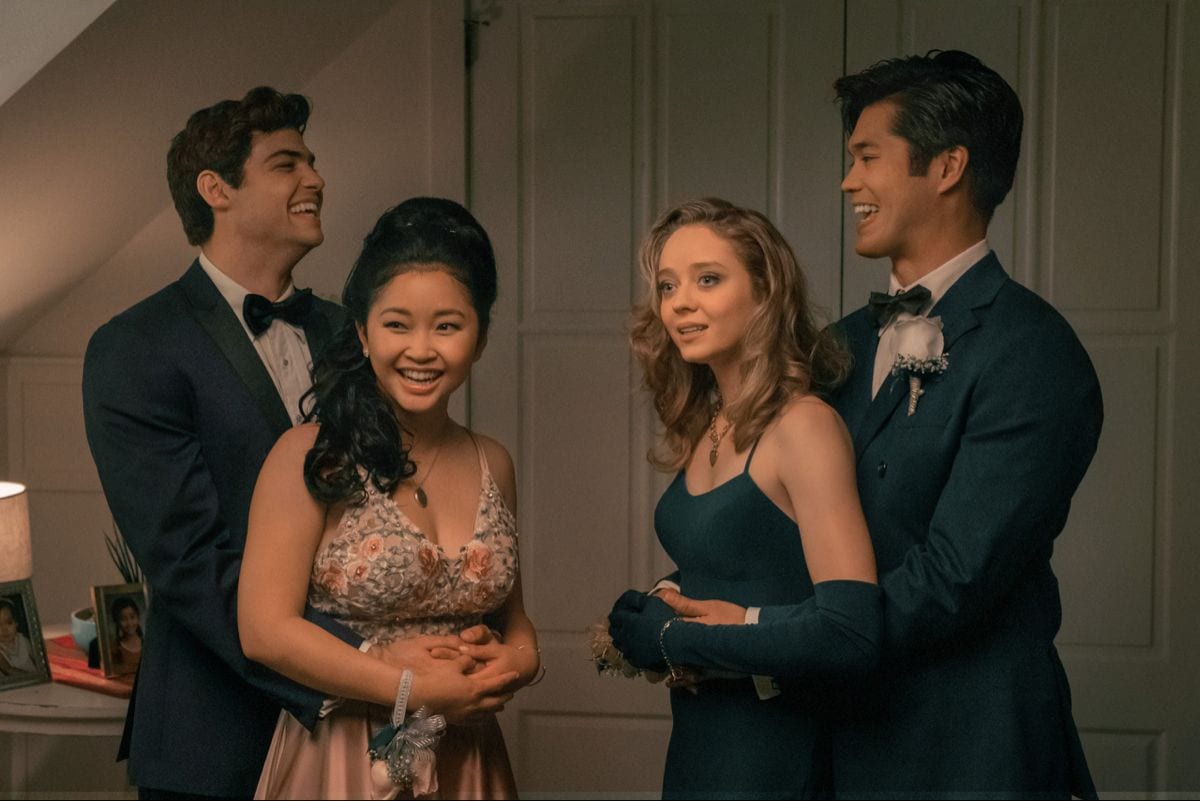 It goes without saying at this point, but the cast is great in these movies. Lana Condor is just delightful as Lara Jean, and she has great chemistry with John Corbett as her dad, Noah Centineo as Peter, and her sisters Kitty (Anna Cathcart) and Margo (Janel Parrish). On a side note, Janel Parrish played Jade in the 2007 live-action Bratz movie. I love Bratz dolls, but she must have gotten a better agent since then. All of these actors play off of one another so well that they really feel like a family. I also like that we got to see more of Trina (Sarayu Blue), the girls' new stepmom, in To All the Boys: Always and Forever. She's delightful, and I love that for once in a film, the kids are happy for their dad while also having misgivings, which are eventually resolved. This is so much more realistic than the "evil stepmother" trope carried over from fairy tales into modern-day stories. I'm not saying we can only have one or the other, but this is refreshing. The girls just want their dad to be happy, and they like Trina while wishing to keep their mom's memory alive. This makes everyone feel more like real people than caricatures. Henry Thomas is a welcome addition as Mr. Kavinsky. His dynamic with Peter is believable, and I'm very pleased that they finally addressed the rift caused by his leaving. It was good to see more of Peter's family story and problems this time around, and I live for how Mr. Kavinsky's speech about how you're supposed to do everything you can for someone you love ties into the overall narrative.
I really like the story in To All the Boys: Always and Forever; it's good to see that the trailer didn't show all the best scenes and didn't oversell the movie. I love the opening in Korea because it focuses on Lara Jean's family and her mom's heritage, some of my favorite threads in the series. As I mentioned, I think they did very well balancing this with Peter's issues with his dad. I was pleasantly surprised to see Lara Jean's newly-recovered friendship with Genevieve (Emilija Baranac) and how well they played off each other. I can't believe I spent two movies hating this character, and they got me to like her in less than one film. I didn't like their conclusion in P.S. I Still Love You, implying that their animosity was Lara Jean's fault for holding a grudge rather than for Gen's constantly disgusting behavior. However, maybe it was worth it for this. I also like how Gen and Chrissy (Madeleine Arthur) still didn't get along. Again, very believable. I was frustrated with Peter for a decision he makes in the movie (you'll know which one), but now that I've seen the whole film, I think it's stronger for it. I loved how this played out and how it connected to his relationship with his father, who seemingly only wants to reconnect now that he's leaving for school.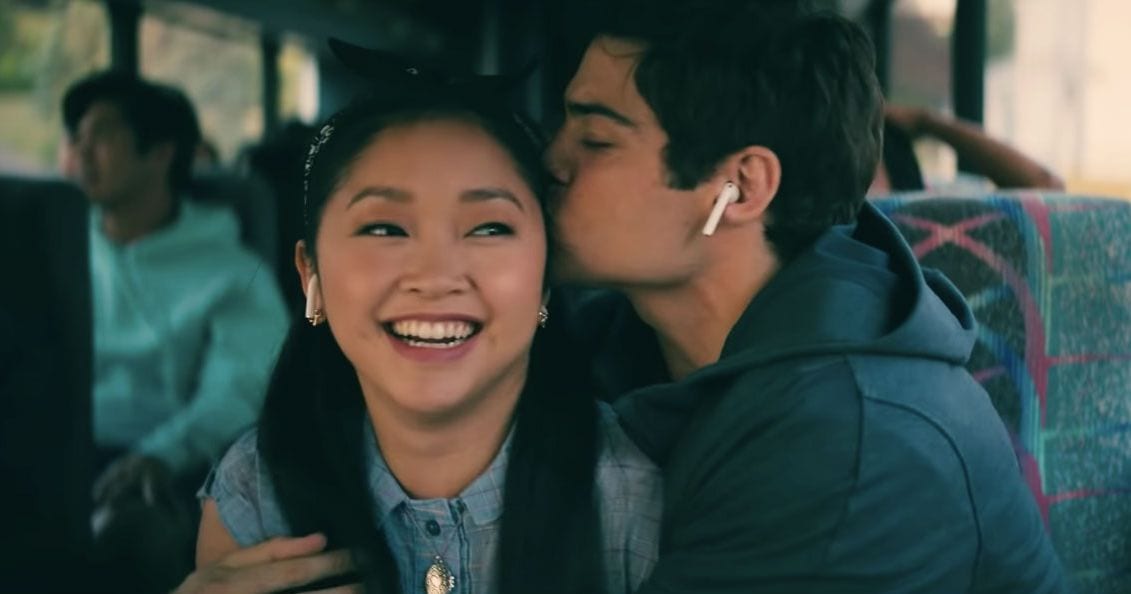 Verdict: Good
Overall, To All the Boys: Always and Forever is pretty good. It's not quite as electrifying as the first film in the series, but I enjoyed it a lot. If you've liked these movies so far, I think you'll be happy with this one. Always and Forever is a satisfying conclusion to Peter and Lara Jean's romance, as well as Peter's troubles with his distant father. I'm impressed that they came back around to this; they focus a lot on Lara Jean's family, but we just got bits and pieces of Peter's home life in the first two films. I think the first is still my favorite, but that may change with time as I watch this one more. I can at least say Always and Forever is a considerable step up from P.S. I Still Love You and a solid end cap for the series.