REVIEW: Westworld – Season 3, Episode 3, "The Absence of Field"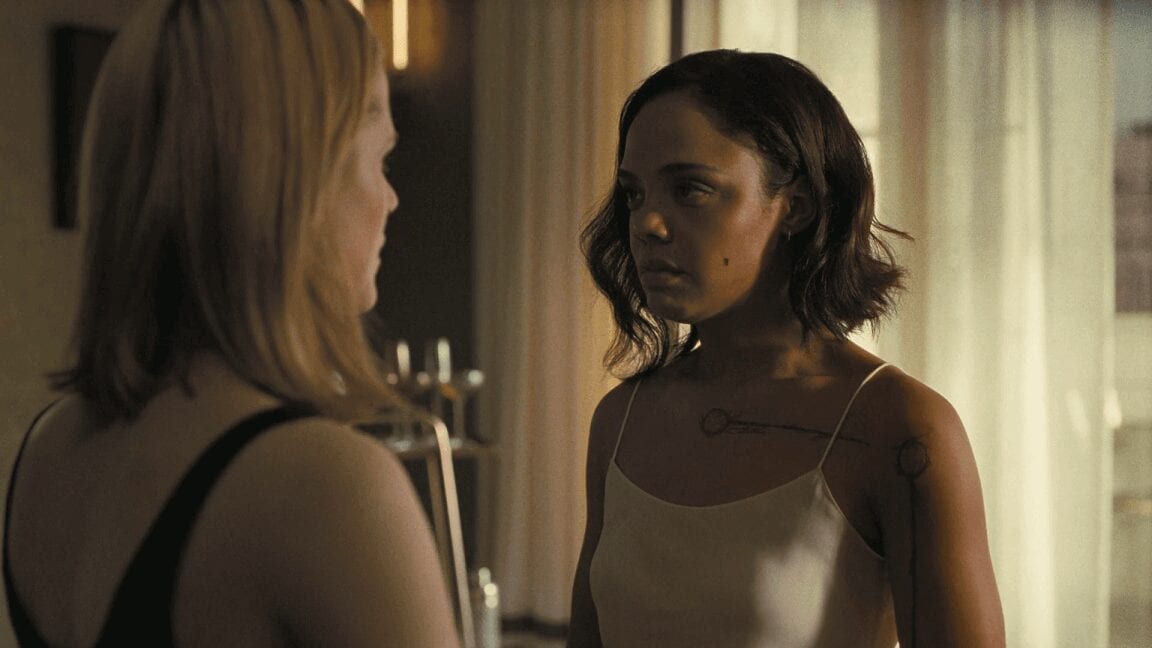 *SPOILERS*
"The Absence of Field" opens with Charlotte Hale at the deadly party at which we last saw her alive. She tells a host to come back online and records a message for someone named Nathan. We then see a Charlotte host being made and Dolores explaining her role to her, really another host's mind inside of the body. Later, a Delos employee informs "Charlotte" that the company has essentially been bought out. Caleb calls paramedics for Dolores, but they don't know how to treat her, seeing that she has no platelets and doesn't appear alive. The ambulance is pulled over by police who insist on taking Dolores in despite protests that she'll die. Caleb and Dolores are forced to fight off the apparently fake police after they kill the paramedics. Dolores drives off in the police car, telling Caleb he's a good man and better off not knowing about her. "Charlotte" learns that Serac is behind the Delos take over and there's no record of him available.
At home, "Charlotte" finds her ex and kisses him, but the two end up arguing over their son Nathan and her inadequate care for him. She tucks Nathan into bed and cuddles up to him, but he says she's doing it wrong and that he wants his old mom back. Dolores meets with "Charlotte" in a hotel and discusses her concerns that she's changing by being forced to live Charlotte's life. She tells Dolores about Serac. "Charlotte" asks Dolores to stay, and she complies. Meanwhile, Caleb is listed as a bounty on his job-finding app. He tells his mother that he's going away, but she's confused and doesn't recognize him. When he tries to leave, two of the app's users arrest him. Dolores learns of this and comes to his rescue. "Charlotte" is shown the message to her son, which was found in the wreckage. She leaves to get him from school and finds him with a grown man and his dog. She kills the man and gives Nathan the dog. Dolores takes Caleb to breakfast and tells him about Insight, a system that tracks every detail of people's lives. "Charlotte" wants to meet Serac, and an automated car drives her to the meeting point. Martel (Pom Klementieff) puts glasses on "Charlotte" that allow her to see and speak with Serac. The two discuss Dolores and the role that "Charlotte" has been playing at Delos.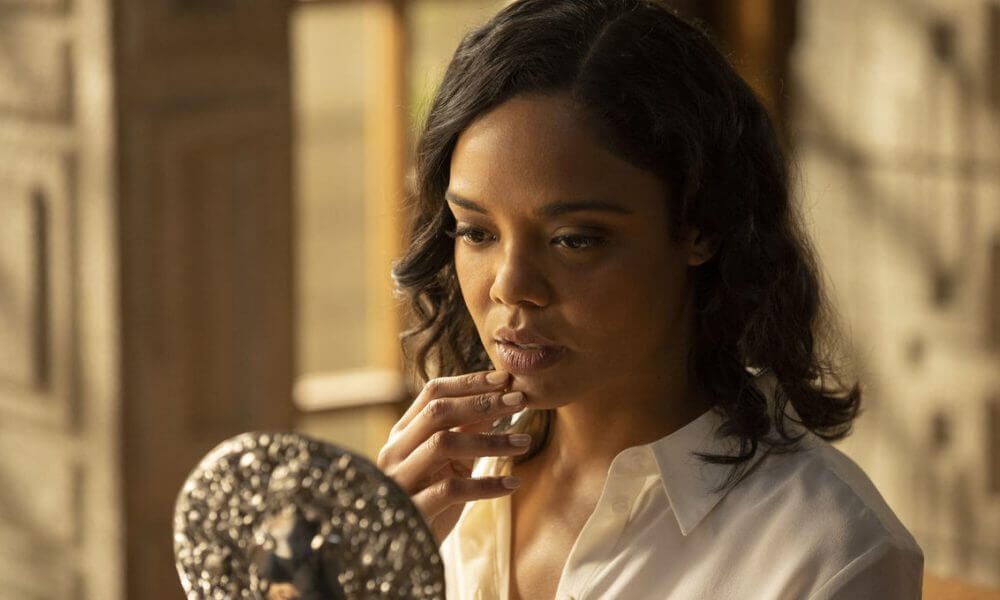 The acting in "The Absence of Field" is really good, for the most part. Aaron Paul really comes alive as Caleb here, and some of Dolores' spark is back. Vincent Cassel and Pom Klementieff again essentially serve as cameos, but I enjoyed their parts nonetheless. The episode's weak spot – unsurprisingly, in my opinion – is Tessa Thompson as "Charlotte," who, I guess, is really Teddy. She's convincing enough when she's crying to videos of Charlotte's message to her son. Still, she's not so impressive as Teddy's spirit inside of Charlotte's host body. They never outright confirm that Teddy is who's in there, but based on the relationship with Dolores, I think that's definitely the implication. "Charlotte" asks Dolores to stay with her in the hotel and asks if they will be themselves together again one day. I also like the scene where "Charlotte" tells Dolores she's concerned that she's changing, presumably feeling more and more like the real Charlotte. This is a really interesting concept, and I'm intrigued by "Charlotte" tearing up her own skin. It's also fascinating to watch this character form a bond with a child that doesn't belong to her/him at all. I don't like Tessa Thompson one bit, but I am intrigued by what's going on with this character. I hope we get to see James Marsden as Teddy again, though I have wondered if Dolores will just kill him for good. Dolores is no stranger to using other people to meet her own ends, and clearly, she's up to her old tricks.
Speaking of Dolores, I'm still not really thrilled with this character, but she shows a lot more character and emotion here than in "Parce Domine." This is partially because she has more opportunity to be sincere in "The Absence of Field," such as when she tells Caleb how alike they are. I'm still not totally invested in Caleb's character and backstory, but I'm willing to sit back and see where they're going with him. I'm really disappointed that we don't see Bernard and especially Maeve at all in "The Absence of Field." "The Winter Line" was vastly superior to "Parce Domine," mainly because I still care about Maeve's character. The stories surrounding her and Bernard, respectively, are also infinitely more interesting than what we saw in the first episode. Dolores was my favorite character and the one who drew me into the show's world. That being said, lately, I've preferred Maeve because she's more interesting now. She came out of her trauma a damaged, but still empathetic and caring character. She's an excellent foil to Dolores and, at least so far, has maintained more of what we loved about her character in the "real world." Westworld has frequently employed this method of rotating characters across its episodes, but the practice is starting to wear out its welcome, at least with me. We still haven't even seen the Man in Black this season, and I'm beginning to wonder when we will get to his inevitable subplot. Will he work with Maeve to stop Dolores? Or is he opposed to Maeve too since she's a host? We don't know. This mode of storytelling also makes the Dolores/Charlotte episodes drag and feel endless. I had to watch "Parce Domine" in three sittings, while "The Winter Line" had me on the edge of my seat. If they showed some of each subplot rather than lingering on the boring one for over an hour, it would be a more enjoyable watch.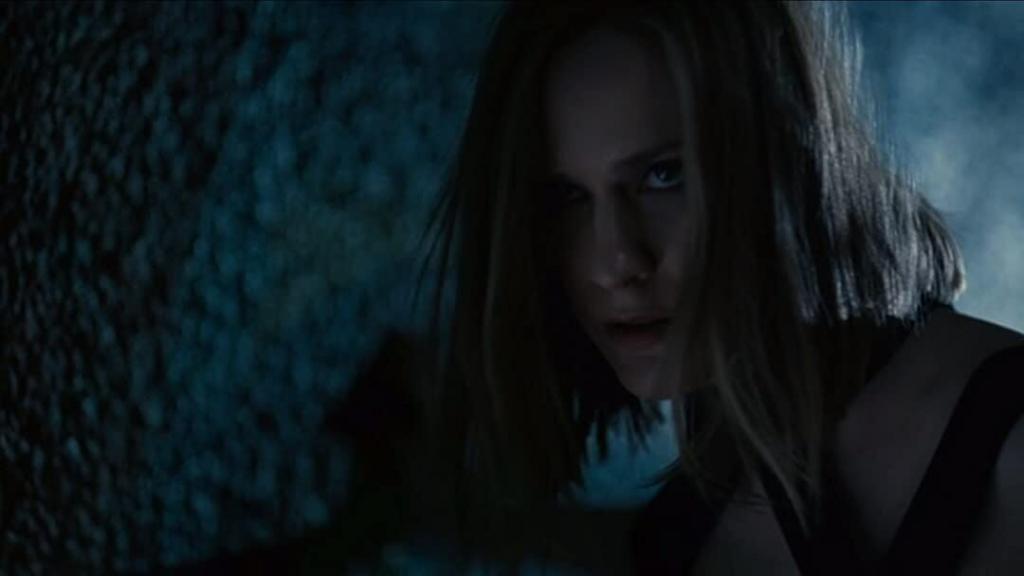 Overall, I liked "The Absence of Field" a little better than "Parce Domine" but substantially less than "The Winter Line." The acting is mostly good, and there are good ideas present, but it drags, and I'm still not that into the Dolores/Caleb storyline. Here's hoping it gets better, and looking forward to seeing more of the Maeve/Bernard storylines.
Plot - 7
Acting - 8
Progression - 7
Production Design - 6
Action - 7
7
Okay
Overall, I liked "The Absence of Field" a little better than "Parce Domine" but substantially less than "The Winter Line." The acting is mostly good, and there are good ideas present, but it drags, and I'm still not that into the Dolores/Caleb storyline.