So lets start off with introducing my Character as of right now.
I am very story minded as a rule, but yesterday I was able to find a way to sneak out of the Hogwarts and Start going full Indiana Jones Retard Explorer Mode. With a LOT of Combat. It hurt in the coin making but was great for finding quick travel way-point location and seeing what is there.
Hint #1 doing that will help you down the road. There is plenty of places outside of Hogsmead to buy and sell goods. For me Once I load my inventory I am going to go sell the stuff I do not need anymore from here out and make bank.
Ok full tard mode I took on a Troll yesterday level 31 while I was at level 14, took me an hour but I beat him.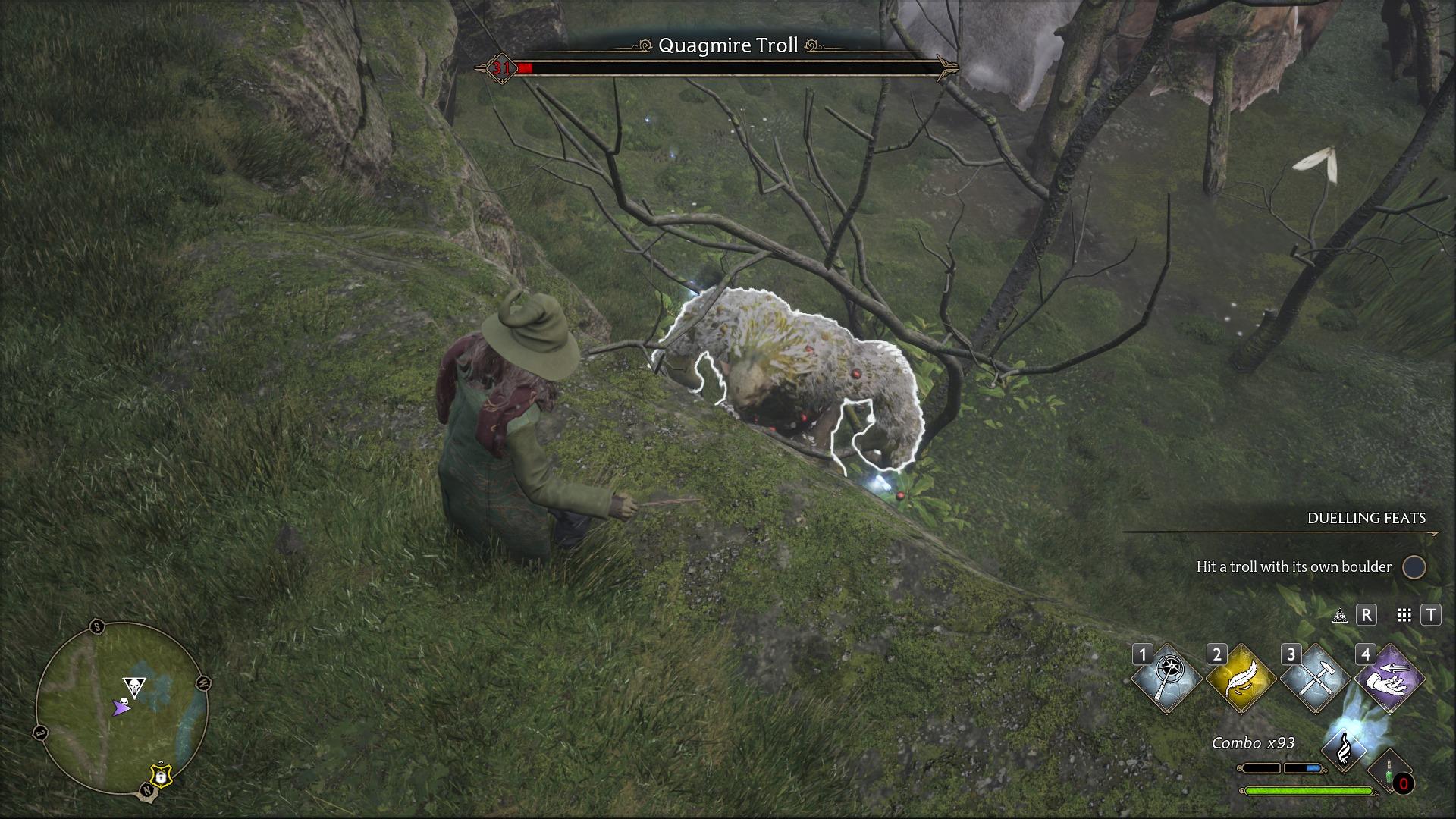 Just had to show it… Do not make me go full Stubborn mode. lol
My talent level has come along nicely

As has my progression

Now we all Heard by now about the Trans-character and the Lesbian one. Guess what did not detract from the joy of the game for me or the story. Yes clearly in their for "THE MESSAGE" but neither were more than quick Cut-pieces. Sure wish that wasn't in their especially seeing the time period this is set in but these fucktards today making entertainment cannot control themselves its a drug to them and they are addicted.
Game play is on PC for me and I have experienced no problems playing it on ULTRA resolution. I did remap my keyboard (you will want to for the broom trials) because whateve dumbass set-up there default has never gamed on a PC Clearly.
That is my biggest compliant currently, being that the Devs need to play it on all platforms and set it up appropriate based off that. I already know I need to remap server more times because of  Potions, spells and simple Commands in and out of different ares such as Map, Talents, Quest, Flight and so on.
Other than those issues for a Early Access this is as straight out of the box good to go as I have seen in years.  The soundtrack is also really good.
Ok so lets see others pictures and thoughts on it.