Second Venom: Let There Be Carnage Trailer Bonds With the Internet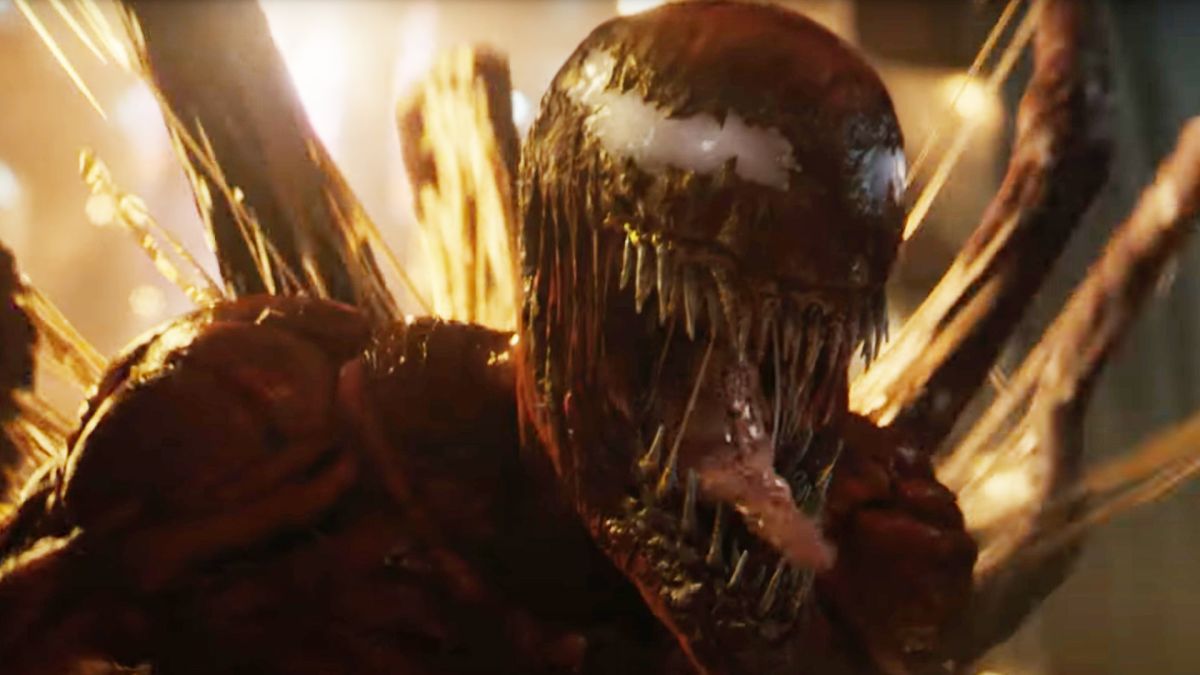 The symbiotes are coming out to play as Sony has released another Venom: Let There Be Carnage trailer. A sequel to 2018's Venom, Let There Be Carnage pits Eddie Brock against Cletus Kasady, a serial killer who will become his nemesis, Carnage. Directed by Andy Serkis, Venom: Let There Be Carnage sees Tom Hardy return as Eddie Brock/Venom, with Woody Harrelson as Cletus Kasady/Carnage. Michelle Williams is also returning from the first film as Eddie's ex-fiancée Anne; they're joined by Naomie Harris, Reid Scott, and Stephen Graham. Another victim of lockdown-induced scheduling shifts, Venom: Let There Be Carnage has moved from October 2, 2020, to June 25, 2021, to September 17, 2021, before finally finding a home – presumably – on September 24, 2021. Check out the second Venom: Let There Be Carnage trailer below:
Did you ever see a movie that mostly sucked, but it felt like one character walked in from a completely different – and much better – film? I felt that way about Willem Dafoe's villain in To Live and Die in L.A., Guy Pearce's hero in Lockout, and based on the Venom: Let There Be Carnage trailer, I think the same may be true for Woody Harrelson's Cletus Kasady in this movie. Everything with Venom and Eddie makes me roll my eyes; they're going for broad humor with these characters, to the point where it's hard to take Venom seriously for a moment. I didn't see the first one, so maybe this is in keeping with the tone they've already established, but based on the trailer, I don't like it. However, Woody Harrelson is the exact opposite; he exudes menace and madness, regardless of whether he's got the symbiote. Carnage feels like a force to be reckoned with, and Venom doesn't seem to measure up at all. I know this is just a trailer, and you could probably make the argument that they want a distinction between hero and villain, but this is too much. The special effects look great, though; the symbiotes come alive in those shots, and hopefully, that means the action sequences will at least be exciting.
What did you think of the new Venom: Let There Be Carnage trailer? Are you excited for the film? Do you think Woody was allowed to keep the Kasady wig as part of his payment? Let us know in the comments, and stay tuned to Geeks + Gamers for more movie news!