She-Hulk Premiere Delayed, Daredevil and Effects Talk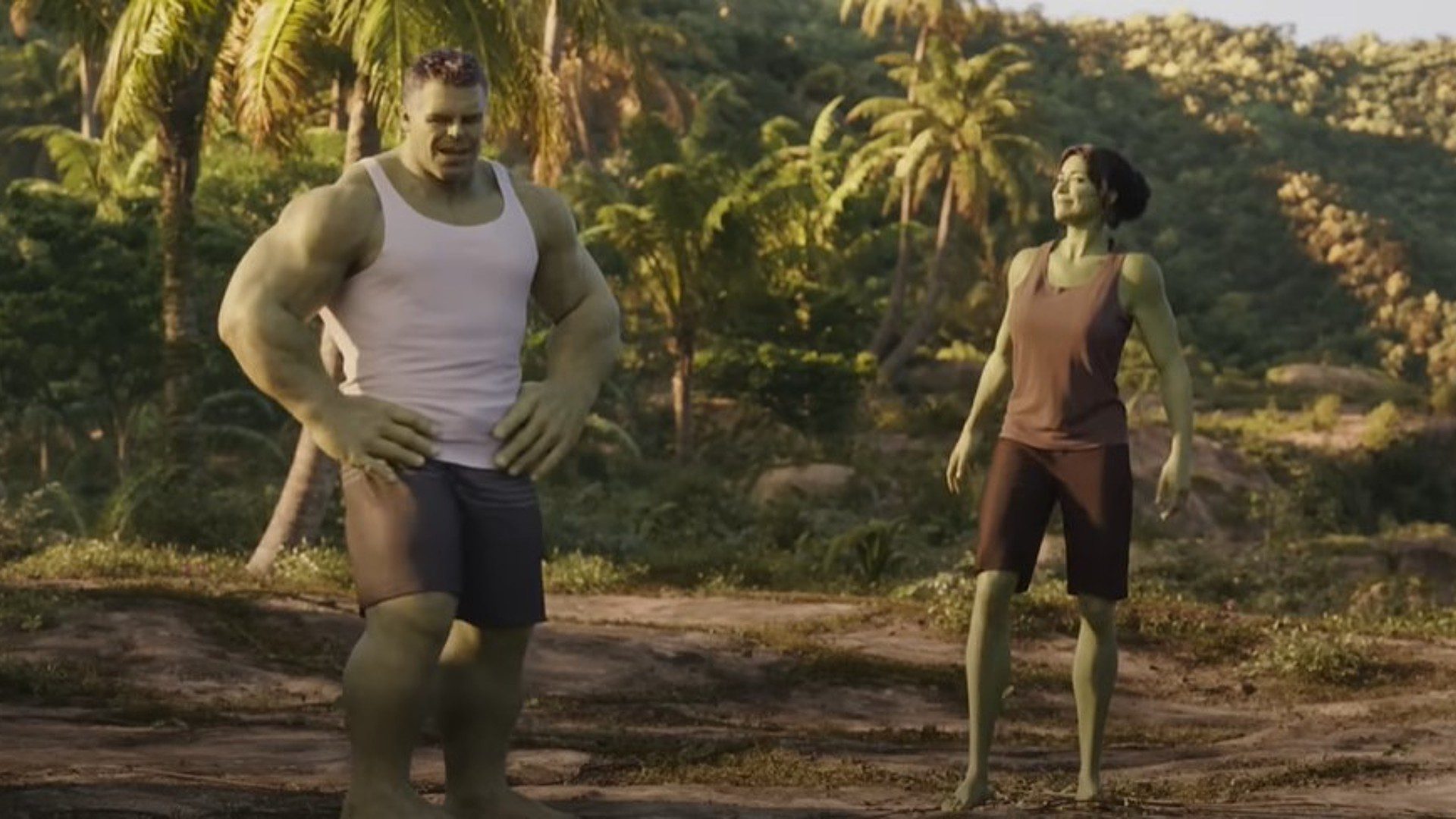 We'll have to wait longer to see Jennifer Walters smash – but not that much longer. According to Deadline, Marvel has announced that their upcoming Disney+ series She-Hulk: Attorney at Law will be delayed exactly one day, premiering on the streaming service on Thursday, August 18, rather than Wednesday, August 17. No reason for the change in release dates was given. The news came before the Television Critics Association panel for the new superhero show, during which directors Jessica Gao and Kat Coira and star Tatiana Maslany also talked about the special effects and Charlie Cox appearing as Daredevil. On the effects, Gao has this to say:
"The truth is, we work with them but we're not behind the scenes. So if they're feeling the pressure, we stand with them and we listen to them… I feel incredibly deferential to how talented these artists are and how quickly they have to work. Obviously, like much quicker than probably should be given to them in terms of churning these things out. I know there are a lot of eyes on the CG and a lot of critiques, but I think we have to be super conscious about how the work conditions aren't always optimal. And that they've made these amazing strides in the industry and in this tech where I watch it and I see thoughts as opposed to a cutscene from a video game. I feel very in awe of what they do and very grateful that we get to work with these amazing artists."
As for Daredevil, they wouldn't confirm if his role in She-Hulk will set up Daredevil: Born Again, but Gao said that Charlie Cox and Tatiana Maslany have "great chemistry… It really has the vibe of an old Howard Hawks movie." Maslany praised her co-star (guest star?):
"Charlie is amazing and he does some really great work. You know, the tone of our show is so different, and to see his character in the tone of She-Hulk is really fun to watch."
Coira said:
"To watch Matt Murdoch and Jennifer Walters' She-Hulk and Daredevil go to toe and match wits, I think is something people are going to love."
When I first read the headline, I figured it would be a significant delay so they could fix the atrocious-looking CGI. But no, it's just a scheduling thing. The more these streaming services replace network television, the more they become what they have beheld. Gao's defense of the CGI is half-assed and phony, but it's also probably the best she could have done under the circumstances. Praising the hard work of the effects artists is about all you can say when She-Hulk looks like Gumby's taller sister. And that whole "We're just the directors and producers; we're not involved with what happens behind the scenes" thing is kind of a confirmation of what guys like The Critical Drinker and Nerdrotic have been saying, that the directors are not really in charge of these productions and are as work-for-hire as the actors.
 But I have to wonder about Gao bringing up the awful working conditions Marvel imposes on the special effects artists. If she's doing this on her own, it's very nice of her, and obviously, she's got to complement these people – and the show she's trying to promote – without coming off as an idiot who thinks those effects look good. However, the jaded part of me suspects this may be something Marvel has told their directors and producers to say as a way of excusing the shoddy work. If so, they're using their terrible business practices against the people it hurts most, and that's disgusting. "Hey, this is corporate's fault; don't stiff the working man by being mean to our show." Maybe that's not the case, but I wouldn't put it past them.
Daredevil's involvement both excites and worries me, and if I'm being honest, it's more the latter. I love Charlie Cox's Daredevil, and I think he could fit into a lighter story as a guest star, but I don't trust the people who make these shows to execute it properly. For example, his appearance in Spider-Man: No Way Home was perfect; it was thirty seconds long, and he didn't do anything goofy or embarrassing. He just gave some legal advice, caught a rock, and left. From the sounds of it, he's going to be a bigger part of She-Hulk, and I don't think he'll be able to escape being Disney-fied, for lack of a better term. It's a shame because, on paper, She-Hulk is the perfect series for him to make a guest appearance. I just don't see them pulling it off like No Way Home did. I actually think team-ups with lighter-toned characters would work better if they appeared on Daredevil; have Spider-Man be lost in Daredevil's darker side of New York, or She-Hulk face a soul-crushing case with Matt Murdock, and see how it affects them. But then, I don't have much hope for Born Again capturing the tone and spirit of those first three amazing seasons. (I also think the title is kind of stupid since season 3 already adapted much of "Born Again" the comic; I smell an Age of Ultron situation where the title is here for the sake of a cool title.)
Are you super bummed to have to wait an extra twenty-four hours for She-Hulk? Do the poor working conditions of the effects artists make you want to give the CGI a pass? Will Matt Murdock make a reference to Daredevil's move from Netflix that serves more as a reminder of what we've almost certainly lost than a joke to make us laugh? Let us know in the comments, and stay tuned to Geeks + Gamers for more Marvel team-ups!