Smile Trailer Reaction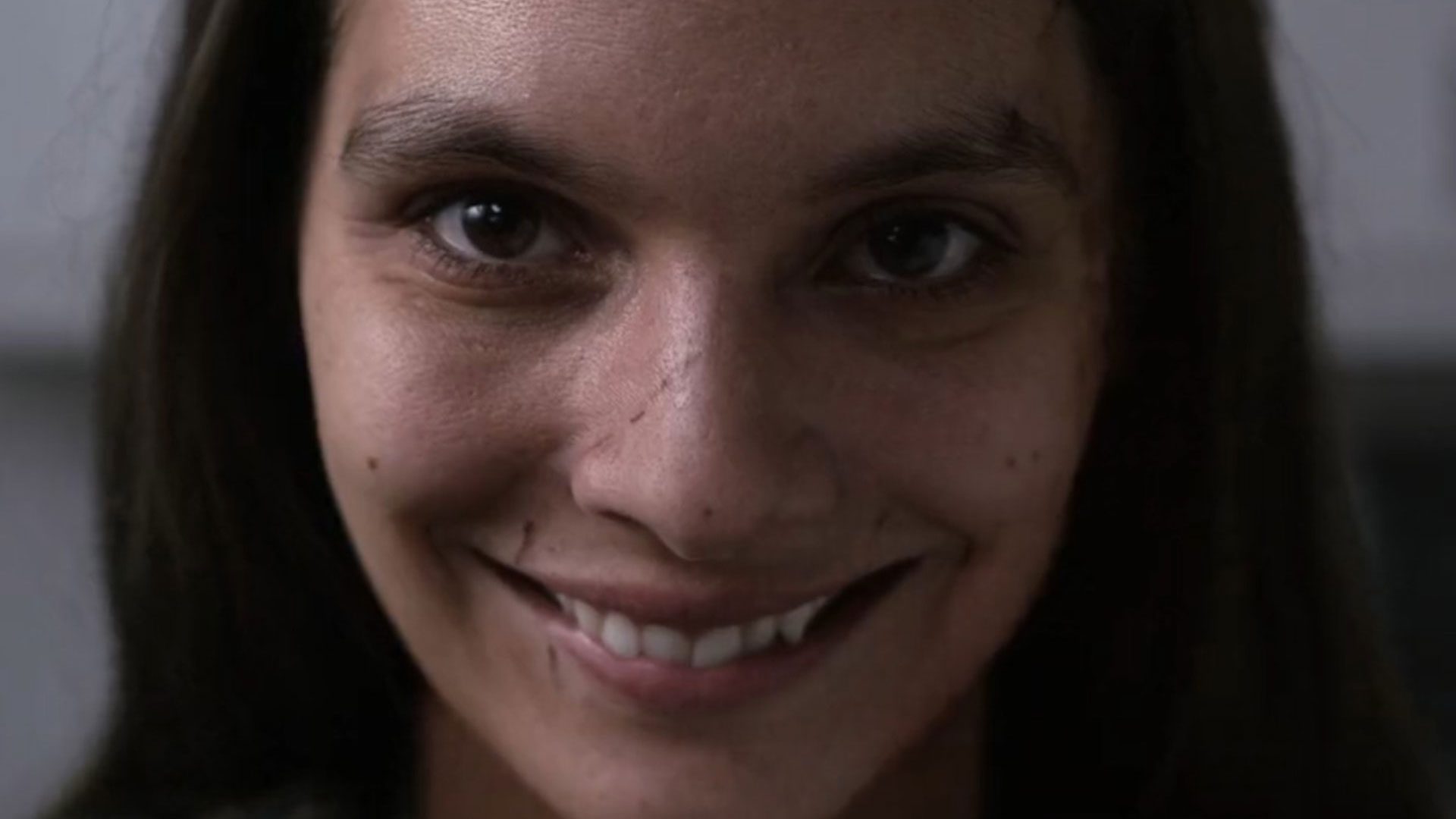 Next week is the Fourth of July, which means it's basically Halloween (I don't make the rules), and that means we've started to get trailers for upcoming horror movies. Paramount dropped the trailer for SMILE, a film I had never heard of before, a couple of days ago, and boy did it take people by surprise.
SMILE follows Dr. Rose Cotter (Sosie Bacon, 13 Reasons Why), who, after witnessing a traumatic incident involving one of her patients, starts to experience bizarre and frightening occurrences she can't explain. The trailer then takes us through a bunch of different scenes: Rose trying to figure out what exactly happened with her patient, a patient yelling "You're going to die!" at her over and over again, different deaths involving the same occurrences, and one survivor not happy with Dr. Cotter paying him a visit to try to get to the bottom of what she's seeing. The common denominator in all of these scenes is the creepy, Joker-esque smile on everyone's faces. I don't know about you, but that type of smile in horror movies has always unnerved me, and this is no exception. Horror buffs (including myself) pointed out the similarities of the smiles being a big factor in another horror movie, Truth or Dare (2018), except those smiles are CGI, and these are more natural. I don't know which version is more disturbing. It's something that, while I enjoyed the trailer, seemed to be trying to capitalize on another film's element and just twisting it a different way. A rip-off of sorts, trying to capitalize on what came before.
That is, until the very last scene of the trailer. I won't spoil it here; you'll have to see it for yourself. But it takes quite the turn from "Oh, this is just another one of the same as this thing over here" to "Holy cow, that got me real good! I wasn't expecting that!" It's just enough of a taste to show that, hey, this is going to be a lot more than just silly smiles on everyone's faces. I jumped out of my chair; that's how surprising and different it was, compared to the rest of the trailer. And I'm not the only one. Reactions on social media show that we as a collective went from "Yea, I'll probably watch it but meh" to "I am DEFINITELY seeing this!" That last scene was so unexpected that it convinced a majority of people to go see SMILE in theaters. Kudos to whoever made that decision. I myself went from mildly interested to completely interested, and now I am really looking forward to this film.
Are you looking forward to this one? Check out the trailer, and let us know what you think!
SMILE drops on September 30th only in theaters.