Star Trek: Strange New Worlds Series Comes To CBS All Access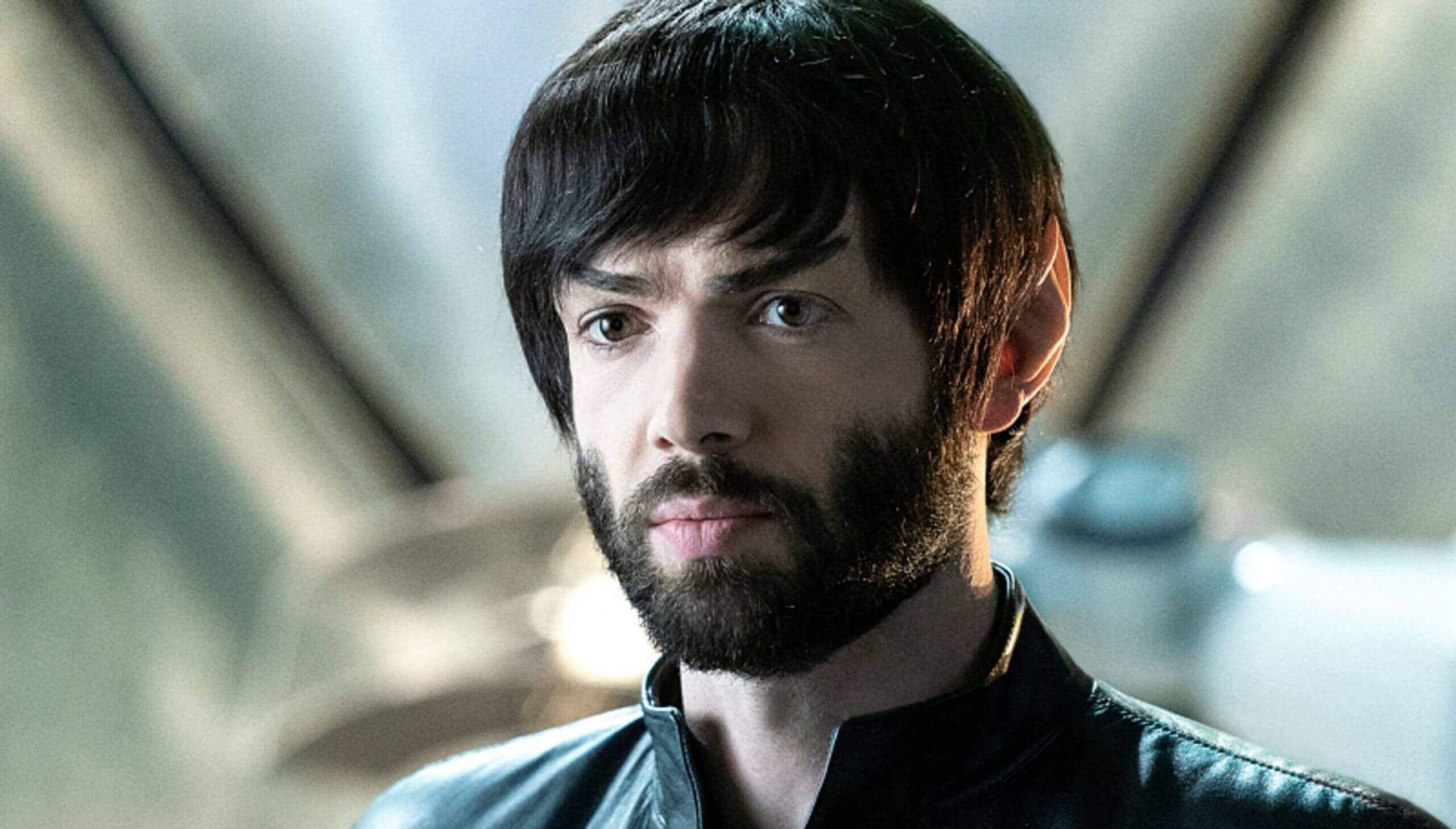 We're about to see the Enterprise go on another five-year mission. Ethan Peck (Spock), Anson Mount (Captain Pike), and Rebecca Romijn (Number One) will all return for a new Star Trek series aptly titled Star Trek: Strange New Worlds. The news was announced by the actors via video on the CBS All Access YouTube channel, with the three of them thanking the fans for all their support. The show will be written by Akiva Goldsman, alongside Star Trek head Alex Kurtzman and Jenny Lumet. Check out the video below:
This is news that, given the auspices involved, I shouldn't care about at all. Save for the appearance of Captain Pike, Star Trek: Discovery didn't really do it for me. I can say the same for Star Trek: Picard, which failed to be a worthy successor to its much-lauded predecessor, Star Trek: The Next Generation. So why am I so darn optimistic about this third series? I suppose it all goes back to "The Cage." That first Star Trek pilot has been a wonderful cache of narrative potential. Whenever I watch that episode, I often wondered, "What if Jeffrey Hunter had stuck around?" So, when Pike was bought into Discovery, I was curious to see how things developed, and I was glad that we had a new iteration of this character on which to build new stories. This was something that novelist John Jackson Miller would capitalize on in the fantastic novel,  Star Trek: Discovery: The Enterprise War. Hopefully, they'll bring Miller on to consult, much in the same way they have with David Mack. Regardless, I'm going to be approaching Star Trek: Strange New Worlds with cautious optimism.
Have you soured on Kurtzman's iteration of Trek, or was Anson Mount's portrayal of Pike enough for you to give Star Trek: Strange New Worlds a look? Do you think they should've chosen a different era for a third show? Let us know in the comments and stay safe and healthy as Geeks + Gamers continues to bring you more movie and TV news!