Star Wars Announces Andor Release Schedule
Today the official Star Wars Instagram account shared a release schedule for season 1 of the upcoming Disney+ series Andor. The series stars Diego Luna as his titular Rogue One character and explores the tumultuous period of Imperial rule five years before the Rebellion secures the Death Star plans. Andor premieres on September 21st. Check out the schedule here: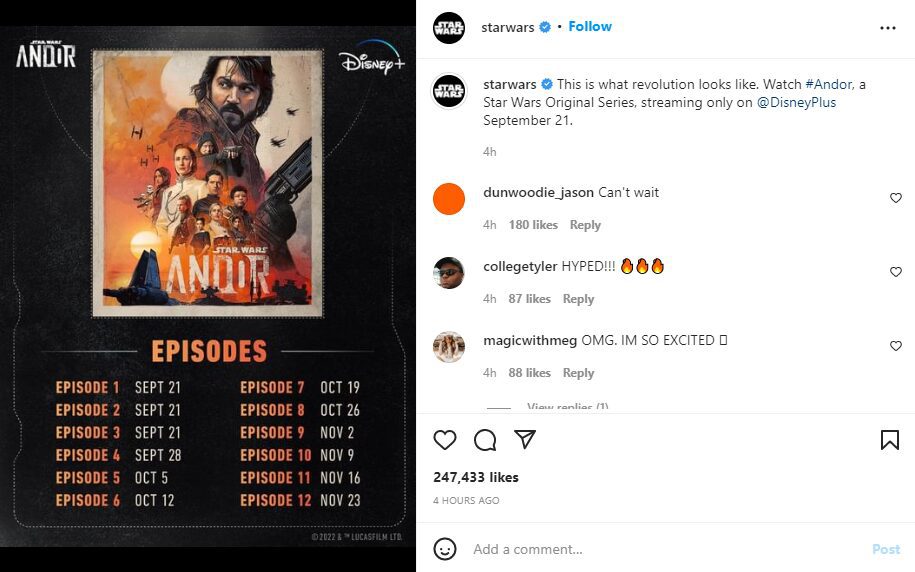 Are you looking forward to the series? Are they going to shoehorn a Baby Yoda cameo in to make people watch this thing? Sound off in the comments!