Star Wars Celebration: The Bad Batch Season 2 Trailer
"There are others out there who need our help."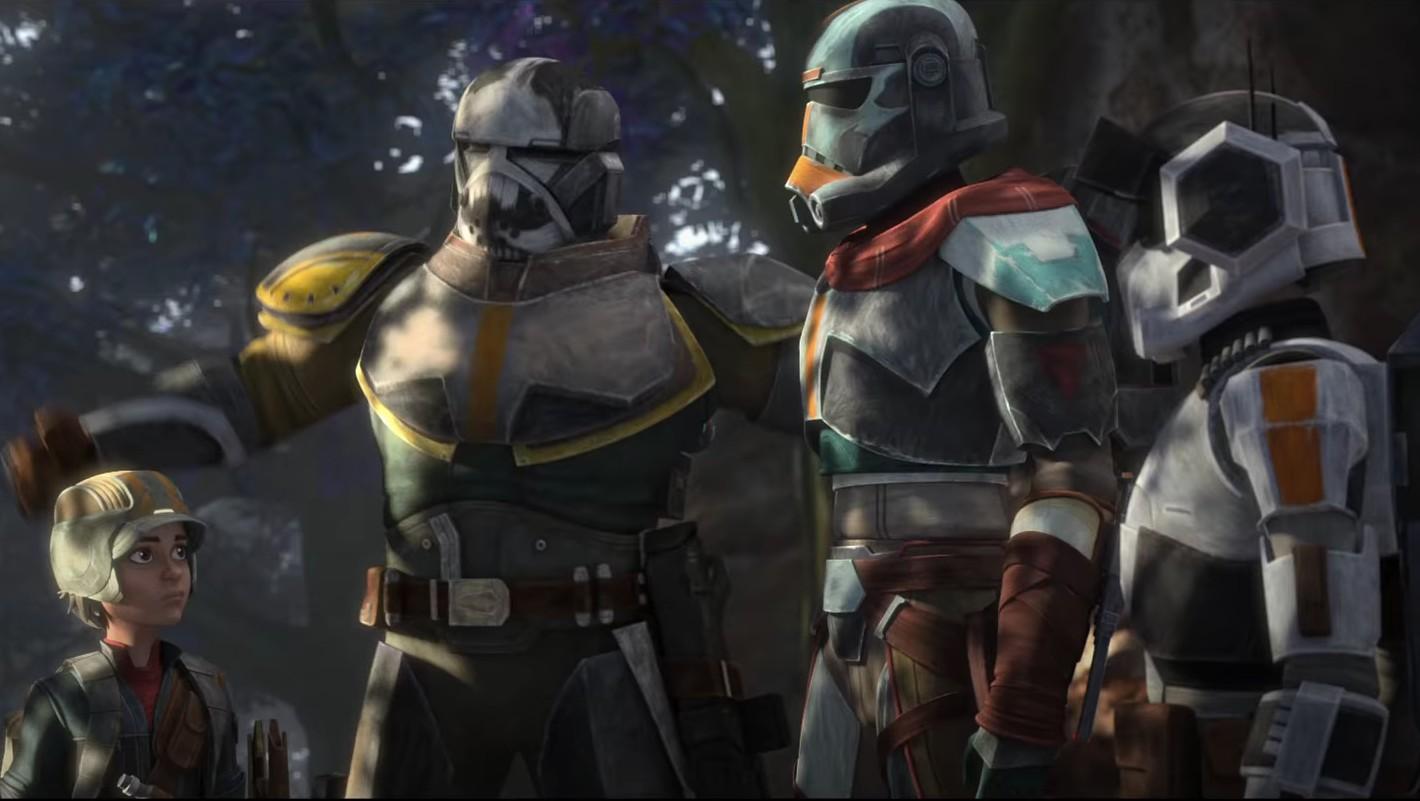 It's the final day of Star Wars Celebration, and with it comes a trailer for The Bad Batch season 2. The first season premiered on Star Wars Day 2021 and culminated in the destruction of the Kaminoan cloning facilities. This trailer shows a more altruistic Clone Force 99 and what looks to be an older Omega. The second season's release date has been a mystery, with the official Star Wars magazine moving it from "Spring 2022" to "Coming Soon." The trailer now shows that it will be released beginning this fall. Check out the brief teaser here:
This is so awesome! I've been hoping we would get a trailer and a release date for season 2 at Celebration; I'm definitely willing to take a teaser and an approximate date. I loved season 1, despite a few stumbles, and I hope to see the show improve year over year like the other animated Star Wars series have historically. I think The Bad Batch had a stronger inaugural season than Rebels or The Clone Wars.
Omega looks older and more capable and self-sufficient here, so I can only assume a sizable amount of time has passed. Hunter also seems more willing to help people outside his family of clones. I didn't spot Crosshair in this clip, which is somewhat surprising. I'm very curious about his status in season 2. Will he still pursue his brothers or strike out on his own course? The Empire didn't rescue him, which could sway him at last. No matter what lies ahead, I really like this show, and I'm so glad it's returning somewhat soon!
What did you think of The Bad Batch trailer? Who's your favorite Batcher? Let us know in the comments!