Star Wars Releases Final Visions Trailer and Announces Voice Cast
Just over a month from the premiere of Star Wars: Visions on Disney+, Lucasfilm has released the final trailer in both English and Japanese. The English and Japanese voice casts have also been revealed. The anthology series' English cast will feature Star Wars veterans like Andrew Kishino (Saw Gerrera), Temeura Morrison (Boba and Jango Fett), and Keone Young (Commander Sato in Rebels). Lucy Liu, Joseph Gordon-Levitt, Neil Patrick Harris, Alison Brie, David Harbour, George Takei, and more will also lend their voices to the show's English dub. The Japanese cast will include the likes of Yūko Sanpei, Tokuyoshi Kawashima, Tsutomu Isobe, and many more. The trailer is a mixture of familiar characters and settings with brand new ones. Check out the Star Wars: Visions trailer below:
I've been wary of Star Wars: Visions since it was first announced. Combining the lore and world of Star Wars with the polished look of Japanese animation is an exciting idea that could either be really good or really bad. It's hard for me to imagine such a wild idea being just okay. And the last time Star Wars attempted an anime-inspired look, it was insulting both to that art form and Star Wars as a whole. I also don't have a ton of faith in Disney's Star Wars. Where Dave Filoni and/or Jon Favreau aren't directly involved, garbage products seem to inevitably ensue.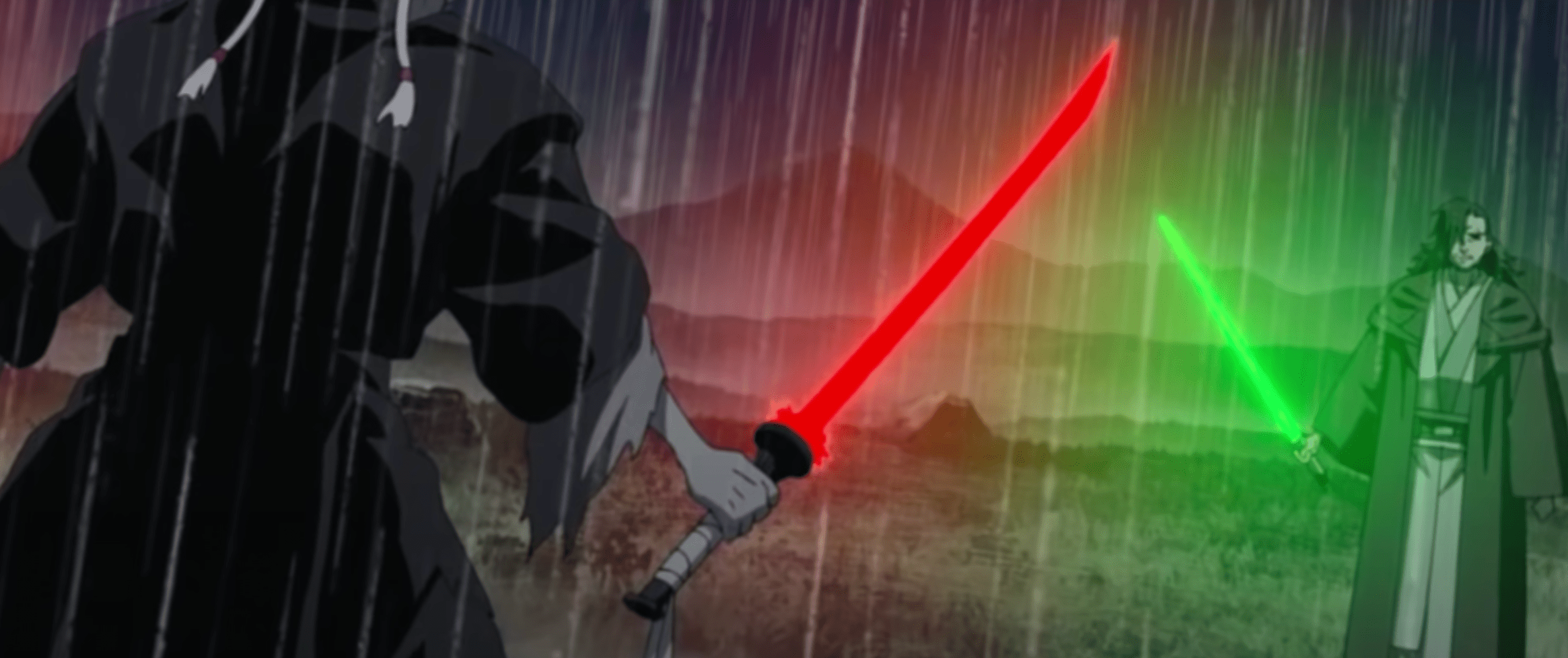 However, I'd be lying if I said this trailer doesn't look great. The visuals sparkle, and what dialogue the trailer does sample isn't bad at all. The Visions trailer has a Star Wars feel, but it also has a distinct look, which I suspect is what they're after. I'm still afraid to get too excited because this is something entirely different for Star Wars and could quickly go off the rails. But at least so far, the footage they've shown looks pretty great. I think partnering with Japanese animation studios was a good call because Lucasfilm and Disney haven't sold themselves as capable with the anime style. Offering the show in both languages is a nice touch too. The cast they've gathered is impressive, and I'm most excited about Joseph Gordon-Levitt. He's a great voice actor and doesn't do it often enough. I'm cautiously optimistic for Visions and look forward to the first episode's premiere on September 22nd.
What did you think of the new Visions trailer? Do you plan to watch the series in English, Japanese, or not at all? Drop your answers in the comments below!