Television
Star Wars Resistance Premiere Date Unveiled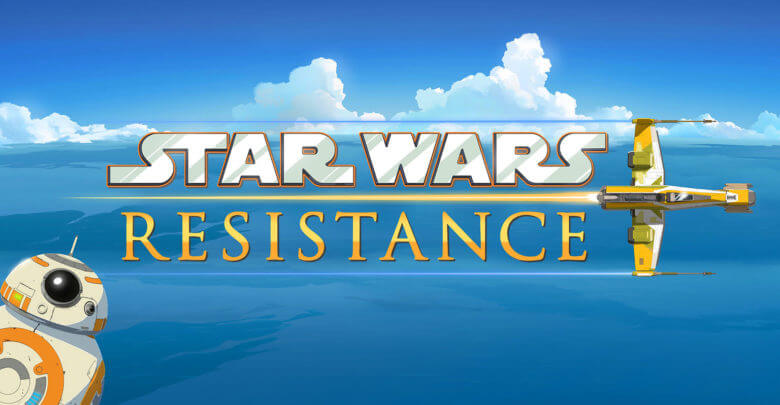 Star Wars fans, it's time to rejoice, as Disney has just unveiled the premiere date for the brand new animated series, Star Wars Resistance, in the show's first trailer. Coming from Star Wars Rebels show runner and creator, Dave Filoni, Star Wars Resistance will debut with a one-hour premiere on Disney Channel, DisneyNOW, and Disney Channel VOD on Sunday, October 7 at 10 p.m. ET.
Star Wars Resistance will tell the story of Kazuda Xiono, aka Kaz, who is a young pilot brought into the Resistance to spy on an emerging threat in the galaxy: the First Order. If it wasn't evident by the show's title and synopsis, Resistance will take place before The Force Awakens. Much to fans' delight, the show will feature a handful of familiar characters, such as Poe Dameron (voiced by Oscar Isaac), Captain Phasma (Gwendoline Christie), BB-8, and General Leia Organa, who will be portrayed by Rachel Butera. Other cast members include Christopher Sean as Kazuda Xiono, Josh Brener as Neeku Vozo, Donald Faison as Hype Fazon, Scott Lawrence as Jarek Yeager, Suzie McGrath as Tam Ryvora, Myrna Velasco as Torra Doza, Jim Rash as Flix, and Bobby Moynihan as Orka.
Aside from Star Wars Resistance, there's much to be excited about in the Star Wars Universe: Episode IX arrives in theaters in December of 2019; John Favreau's live-action series is in development and will debut on Disney's upcoming streaming platform; Respawn Entertainment's Jedi: Fallen Order video game releases in holiday of 2019; and, of course, the beloved series, Clone Wars, will be coming back for a final 12-episode season to give the show a proper ending, also on Disney's streaming service. For everything Star Wars, be sure to keep your browsers locked to Geeks + Gamers!