Stranger Things Reveals New Monster in Season 4 Trailer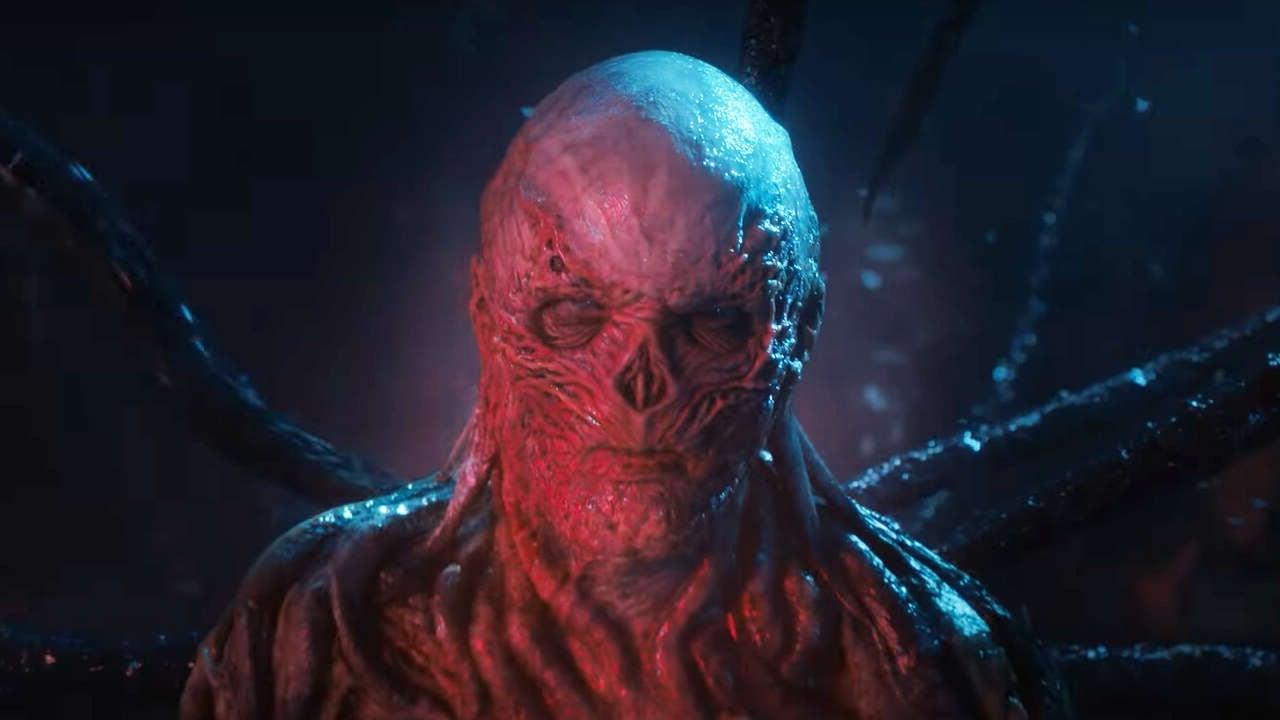 We've been getting news and trailers for Stranger Things season 4 for almost three years now. With Part 1 finally hitting Netflix in May, the streaming giant has given us yet another peek at what we have to look forward to. The latest trailer catches up with Hopper, Joyce and her children, and the kids back in Hawkins, and gives us our first glance at a brand new monster. We also see what looks to be Robert Englund (who is confirmed for the season) with his eyes sealed shut. Creepy! Meanwhile, Max (Sadie Sink) appears to mourn Billy's (Dacre Montgomery) death, for some reason. Check out the latest (final?) trailer for Stranger Things season 4 here:
This is the most exciting trailer yet, and that's saying something when it feels like we've gotten 200 of them over the course of a very long couple of years. Despite the loss of Eleven's powers, the people of Hawkins evidently still see her as crucial in their ongoing fight with the supernatural. They also imply that Hopper could still die in a noble sacrifice attempting to help his friends back home. I don't see why they would save him from an arguably perfect ending in season 3 (and neuter the incredible scene where Eleven reads his letter) just to kill him anyway. I'm not saying that won't happen, but I'll believe it when I see it. He's already survived an explosion and is one of the show's most popular characters. I just don't see them killing him off anyway in the very next season. The trailer also makes good use of Journey's "Separate Ways (Worlds Apart);" that's exactly how the principal characters must be feeling.
I am curious to learn more about Robert Englund's character and appearance. I'm not a big horror person myself because movies/TV just aren't scary to me, but his look here is genuinely creepy, and I'd love to know more. It's strange to see Max sad about Billy's loss, given the type of person he was and their relationship. I'm not saying she should be stomping on his grave singing "Ding Dong the Witch is Dead" or anything, just that it's an odd choice. I doubt anyone in the audience has any love or concern for Billy; I know I don't. In the past three years since season 3 aired, he's one of the characters I've nearly forgotten about; I'm definitely going to need a re-watch marathon before the new season drops. I'm particularly interested in the creature who narrates the trailer. His design reminds me of Red Jack from Doom Patrol a little bit. I'm mostly excited to see a different type of threat in the show, even if we still get one of the Demogorgon dogs attacking Hopper. This guy speaks and seems sentient, and that's just different enough to intrigue me.
What did you think of the trailer? Do you even remember seasons 2 and 3? Let us know in the comments!