Supergirl Movie May Be Axed Next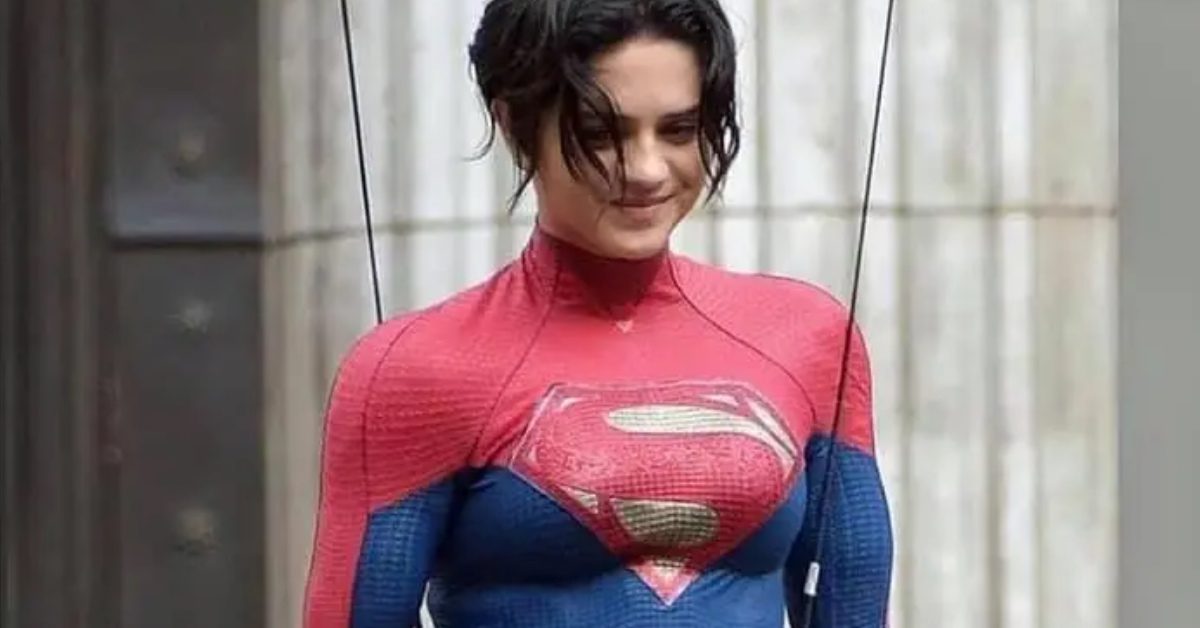 Rolling Stone reported some more details of the Batgirl cancellation today – namely, the new regime at Warner Bros. Discovery decided that all DC films should be released theatrically or not at all. When it was determined that post-production to make Batgirl theater-worthy would be too costly or even impossible, it was canned. One of the story's major takeaways is that Supergirl may be next on the cutting room floor. That film was set to star Sasha Calle as the superheroine in a Flash spin-off film. Additionally, Warner Bros. Discovery CEO David Zaslav provided more context for Batgirl's cancellation following the buzzy announcement. Read his statement here:
"Our ambition is to bring Warners back and to produce great high quality films, and as we look at the opportunities that we have broadly, DC is one of the top of the list for us," Zaslav explained. "You look at Batman, Superman, Wonder Woman, Aquaman — these are brands that are known everywhere in the world. The ability to drive those all over the world with great story is a big opportunity for us. We have done a reset. We've restructured the business. We're going to focus. There will be a team with a 10-year plan focusing just on DC. It's very similar to the structure that Alan Horn and and Bob Iger put together, very effectively, with Kevin Feige at Disney. We think that we could build a long-term much stronger, sustainable growth business out of DC. And as part of that, we're going to focus on quality. We're not going to release any film before it's ready. We're not going to release a film to make quarter. The focus is going to be — how do we make each of these films, in general, as good as possible? DC is something that we think we could make better, and we're focused on it now. We have some great DC films coming up — Black Adam, Shazam!, and The Flash. We're working on all of those. we're very excited about them."

"We've looked hard at the at the direct-to-streaming business. We've seen, luckily, by having access now to all the data, how direct-to-streaming movies perform, and our conclusion is that expensive direct-to-streaming movies, in terms of how people are consuming them on the platform, how often people go there or buy it, or buy a service for it, and how it gets nourished over time. It's no comparison to what happens when you launch a film in the theaters. So this idea of expensive films going directly to streaming, we cannot find an economic case for it. We can't find an economic value for it. And so we're making a strategic shift, as part of that. We've been out in the town, talking about our commitment to the theatrical exhibition in the theatrical window. A number of movies will be launched with shorter windows. Some might have different kinds of marketing campaigns where we take advantage of having the biggest platform and a platform that all motion picture companies look for. But we'll always be agile. Our focus will be on theatrical, and when we bring the theatrical films to HBO Max, we find they have substantially more value. And we have an ecosystem where we can have the premiere motion picture business. That's why most people move to Hollywood. That's why most people got in this business to be on the big screen and the lights went out, that is the magic. And the economic model is much stronger. And the other thing is that we're going to focus very hard on quality. As I said — we're not going to launch a movie until it's ready, we're not going to go to movie to make a quarter, and we're not going to put the movie out unless we believe in it. And that's it, particularly with DC, where we think we want to pivot, and we want to elevate and we want to focus. The objective is to grow the DC brand, to grow the DC characters. But also, our job is to protect the DC brand, and that's what we're going to do."
There's a lot to unpack here. The story on Batgirl seems to be the same as before, but these measures could affect more films going forward. I didn't even know a Supergirl movie was in production, and based on the few photos available, it doesn't look great. The costume looks cheap, and I miss the skirt, and Calle doesn't look great here. She's beautiful in real life, but the hair and makeup with the Supergirl costume aren't doing her any favors. She has the haircut of a young adult romance male lead. I didn't have the highest hopes for Batgirl, but I was interested in seeing Leslie Grace's performance and some legacy actor/character combos. But this looks really, truly awful. That being said, I still find it questionable to shelve (if they do so with Supergirl) films that are nearly done. It seems unethical to make a movie, pay actors and writers and then hide the result. I still don't understand how putting the finished films on HBO Max would mean losing money, to be honest. 
That's where Zaslav comes in, talking about brand integrity, and you know what? I agree for the most part. This is a big-ticket franchise, and it should be handled with care and respect. I wish we could have seen Batgirl for the crew's hard work, but I understand his point here. I'm also beginning to wonder what all this means for Michael Keaton's return as Batman; most of the films he was slated for are canceled or in peril. I also don't want HBO Max to go away or become part of another streaming service; it's far and away the best streaming app I've used. And I have Netflix, Disney+, and a few others for comparison. Regardless, we'll have to wait and see what other news comes from this Discovery/Warner merger.