Superman: Legacy Casting Rumors Take Flight
Casting rumors for James Gunn's Superman: Legacy, the first entry (kind of, theatrically, unless you count The Flash or… whatever, nobody knows what's going on right now) in his and Peter Safran's DCU. After taking considerable heat for dispensing with Henry Cavill after his promised return as the Man of Steel – which is more Warner Bros.' fault than anyone else's – Gunn is under a lot of pressure to nail the casting in this film, especially for Superman. Several entertainment media outlets are reporting that casting is underway, with actors auditioning for the main roles: Superman/Clark Kent, Lois Lane, and Lex Luthor.
First is The Hollywood Reporter, which cautions that some of the names "are not screen testing" and are just being mentioned as possibilities, with a decision on these roles a ways off. With that in mind, according to THR, one of the finalists for Superman is David Corenswet, who will screen test along with some other actors – at least two, whose names are not known to THR – in late May or early June. Actors who were "in the early mix" were Jacob Elordi, Tom Brittney, and Andrew Richardson. Emma Mackey, Rachel Brosnahan, Phoebe Dynevor, and Samara Weaving are all contenders for Lois Lane, but THR doesn't know which are moving to the testing stage with Corenswet and his fellow Superman finalists. They say that Lex Luthor, on the other hand, is "earmarked" for a specific actor: Nicholas Hoult.
Deadline has a similar report, but with one big difference and some more information about the film. They also say that casting is in very early stages, and a decision on the various roles "isn't expected for some time," but that the parts may be cast "in the next couple of months." Deadline also says the actors have submitted audition videos, and James Gunn is reviewing every single one of them. Deadline names the same actors for Superman and Lois Lane, although they leave out Tom Brittney. But they differ with THR on Nicholas Hoult, whom, Deadline reports, is auditioning for Superman rather than his arch-nemesis. For Lex Luthor, they say Gunn is looking into A-list actors he's worked with previously, which gels with earlier rumors that he was seeking to bring one of his Guardians of the Galaxy cast members over to Superman: Legacy. Deadline has also heard that Gunn is testing for a role called "Apex," which they surmise could be Apex Lex Luthor, a superpowered version of the villain from recent comics; presumably, this would be the same actor as the one playing regular Lex Luthor.
Gunn himself chimed in on Twitter with a non-answer about the casting, although I think his reasoning is fair.
I'll bet he's referring to Sean Gunn or Jennifer Holland as the actor who's already been cast. One actress didn't confirm or deny that she's up for Lois Lane, as Rachel Brosnahan talked about it on The View (you can read her quote below the video if you don't feel like having your eardrums explode listening to the harpies that host that show):
"Take everything you read on the internet with a grain of salt is my first piece of advice. But, look, it would be extraordinary. I grew up watching Lois Lane, this incredibly talented journalist who is far from a damsel in distress, and I would jump at the chance if it arose."
I think it's wise of Gunn to pursue an unknown for Superman, which appears to be what he's doing. I'm not familiar with any of those actors, nor do I think are most people, which means they'll associate him only with Superman. The exception is Nicholas Hoult, who I don't think is a good choice for Superman or Lex Luthor. He's a fine actor, but he doesn't have anywhere near the screen presence to play either of these icons. Based on the reporting of both outlets, David Corenswet seems to be the current favorite for Superman, and while I can't speak for his acting ability, he certainly has the look. For Lois, I think Emma Mackey has an interesting look; the only thing I've seen her in is Death on the Nile, and I think I liked her, but I don't remember a whole lot about the movie (other than that I preferred the one with Peter Ustinov). I've seen Rachel Brosnahan in several things, and she's always good, so I'd be fine with her getting the part. And I'm quite intrigued by the prospect of Samara Weaving in the role; I haven't seen her in much, but she was one of my favorite things about the otherwise lousy Scream VI, blowing away the rest of the lightweight cast in one scene. Dye her hair or throw a brunette wig on her, and I'd love to see her play Lois Lane.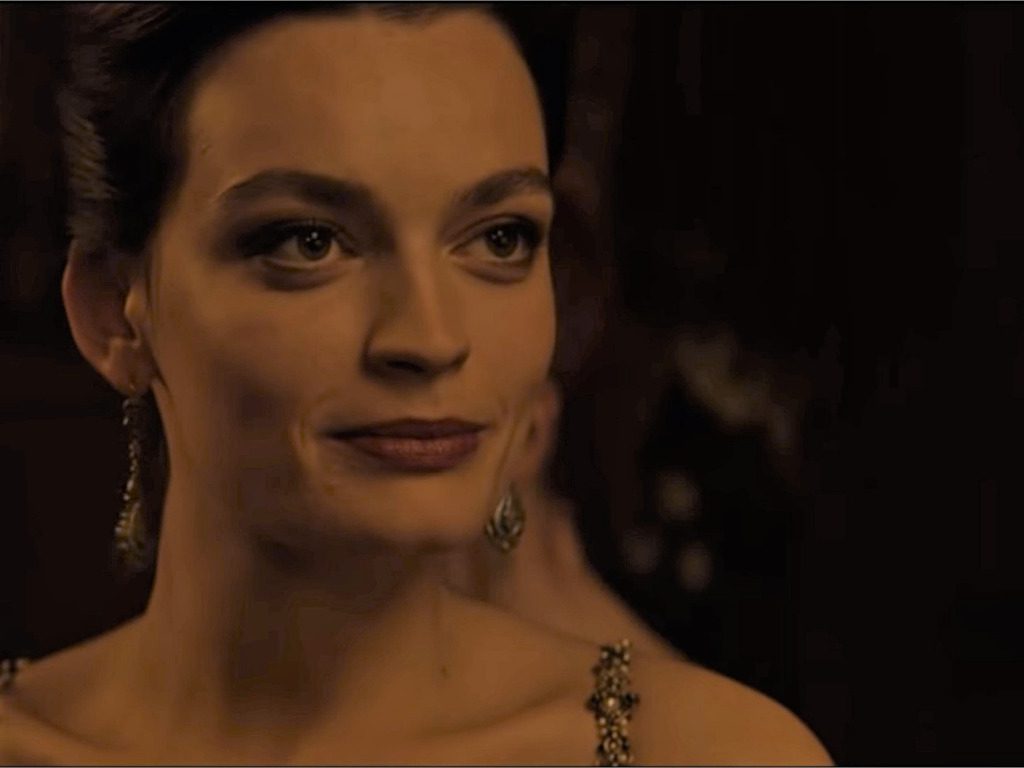 I'll need some more information on Lex Luthor's potential actors, but I know I don't want Nicholas Hoult. I do like that Gunn is looking for someone a little more famous; that's a good choice, letting someone who's a proven entertainer be the bad guy while a new actor tries to win us over as Superman. I'm not sure I like them using Apex Lex Luthor, who made his comic book debut in 2019. This is one of the worrying things about Gunn's DC plan: he's skipping ahead too much, like with his insistence on using the Damien Wayne version of Robin in The Brave and the Bold. Marvel's been doing this, too, and look how it turned out for them. You're passing over so many terrific stories to get to things that aren't all that great anyway (at least as far as Damien Wayne; I've never read anything with Apex Lex, but from what little I've read up on him, he doesn't sound particularly interesting). I imagine he's using Apex Lex – if he really is – because he wants a physical threat to Superman. But Lex Luthor is at his most interesting when he's someone Superman could crush like a bug, an evil he could end with less effort than one would expend flicking away an errant leaf, but he won't, and Luthor's understanding of that is his true power over Superman. And if a fight is needed, there's always the Kryptonite-powered robot suit, which has never been portrayed in live-action and could be insanely cool.
Whatever the case, it's good to get an insight into the casting process, even at an early stage. I'm hopeful for Superman: Legacy, mainly because Gunn has been saying most of the right things about the character. He knows how crucial it is to get Superman right, something the movies haven't done in a long time. It'll be fun seeing this film come together.